Simple Smart Science Reviews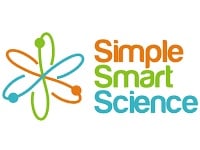 Simple Smart Science is a Colorado based nutritional supplements company whose MindBoost series of nootropic supplements focus on brain health, particularly memory support.
MindBoost is a line of supplements from the company which promises their users a twenty-four hour cycle of enhanced and beneficial brain functioning.
How Does It Work?
According to Simple Smart Science, most supplements which are designed to enhance the function of your brain simply pick a few aspects of brain health to focus on, such as memory or brain clarity, and attempt to improve those function in isolation.
MindBoost, on the other hand, hopes to treat all functioning parts of the brain, on the basis that your brain is in charge of every other system and function in your body.
To Simple Smart Science, this mean it's important to make sure your brain as a whole is healthy and performing at its optimal level, resulting in your whole body becoming healthier.
Ingredients and Side Effects
There are two different supplements which have two different purposes, MindBoost Day is intended to activate and energize the brain, while MindBoost Night is intended to quiet and rejuvenate it.
To meet these goals the daytime formula includes Bacopa Monnieri, Ginkgo Biloba, Rhodiola Rosea, Vitamin B-12, and Folic Acid, while the nighttime formula uses Picamilon, Green Tea, Olive Leaf Extract, and Folic Acid.
While not all of the ingredients included in the daytime formula have been conclusively linked to benefitting brain health other than the Rhodiola Rosea, all the other ingredients have been specifically associated with benefits in brain health or other areas of improving overall health and wellness.
The nighttime formula on the other hand is a little more confusing.
Green Tea for example is known as being very good for health, but it does include caffeine which makes it an odd choice for a nighttime supplement.
Olive Leaf Extract is a newly popular ingredient which hasn't been tested enough to show any conclusive benefits.
Cost & Price Plans
MindBoost Day and MindBoost Night are both priced at $39.00 for a 30 day supply, with discounts available when purchasing a higher quantity.
The company also sells Alpha Omega DGA, a Omega-3 fatty acids supplement, for $49.00 for a 30 day supply, and a number of memory coaching and meditation courses for various prices.
Refund Policy
Simple Smart Science states the offer a 120 day money back guarantee on their supplements, where customers may email the company within 120 days to receive a refund.
However, we didn't find any more details or specifics of this policy on the company's Terms and Conditions page, and the website itself does not explain in detail how customers would go about using this policy to secure a refund.
Customer Service Contact Info
Customers who would like to contact Customer Service with any questions, concerns, or complaints can do so by phone at 888-503-2911, by email at [email protected].
The company lists its physical address as 1624 Market St Ste 226 #36378, Denver, Colorado 80202-2523.
Customer Reviews & Complaints
Unfortunately there does not appear to be many customer or user reviews for this product; the reviews that are available for these products at this time appear to mostly be from affiliates and partner companies.
That being said, the ingredients they have chosen to include in their supplements are not bad ingredients.
While they are not all proven to have a positive impact on brain health, none of the ingredients are well known as detrimental to health, and the company mostly does not make outrageous claims regarding their benefits.
There are some problems, however, with the website itself.
The first is the confusing and problematic Money Back Guarantee, which as mentioned above is not detailed anywhere in their Terms or Conditions, meaning that there is no real legally binding Refund Policy offered by this company.
In addition, though this website publishes a list of ingredients, there is not much other information provided on this site, such as how long customers need to continue use before they should be able to see real results.
Competitors and Alternatives?
Pills and supplements which claim to enhance brain functioning have become very popular in the last few years and include a long list of Cognitine competitors, including Alpha BRAIN and many others.
Customers who are interested in more information on what to consider when evaluating these kinds of supplements should read Do Brain Pills Really Work?
If you have any experience with Simple Smart Science or their products, please leave your reviews below.
You may also be interested in
Simple Smart Science Customer Reviews

Mary K
Gave me a clearer mind and a better mood.
I bought these products October 2021. There's a daytime formula and a nighttime formula that you take every day. (experts recommend taking a break for a short period of time when taking "smart pills.")
I don't know why other people have had poor results with these products. Maybe it's the difference in our ages.
I just know I am grateful for Simply Smart Science products for giving me a clearer mind and better mood.
I'm 69 years old and did not realize how confused and anxious I was until I started on Simple Smart Science Mind Boost. It only took a week before I realized the difference.

Lonesome W
Maybe you'll have better luck ...
It doesn't do anything for me and have tried three times to cancel to no avail. They just keep charging my card and sending more.