SilverSingles Reviews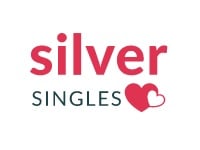 SilverSingles is an app that caters specifically to singles who are aged 50 years and older.
One of the most popular senior dating apps in America, Silver Singles claims it sees an increase of 50,000 new applications each week and matches 2000 couples every month
How Does it Work?
While most people who create accounts on this Silver Singles are older than 50, either widowed or divorced, and looking for a new chance at love, there are some younger users on the website too.
Unlike most dating apps, this one is a website for people who are looking for serious relationships - they aren't interested in casual dating.
When you join, you will be able to search for matches that are suggested by the app.
Silver Singles can calculate the percentage of compatibility of each and every member who signs up, placing them on the search results of perfect match members.
You can then use the search filters to sort by desired characteristics, like location and height.
While there are some differences in how you can communicate with SilverSingles depending on what kind of membership you have, one of the nicest features is that you can turn off notifications for any messages you receive.
Most notifications are only for premium members, but luckily, turning them off is easy to do.
Silver Singles is unique because each member profile contains a ton of information. You will be able to see all kinds of information about other users, and fake profiles are rare, reducing the likelihood of scams.
The dating app is also one-of-a-kind because it hosts SilverSingles events. These events are a fun way to experiencing online dating in an offline setting, making up for many of the perceived shortfalls when it comes to Internet-based courtship.
These events have not yet been released, but allow you to socialize and meet up with people you may have met on the app.
Silver Singles Cost
If you're wondering if SilverSingles is free, like many other dating apps out there, the quick answer is that yes - it can be.
When you sign up, after inputting your basic information, you will be redirected to the billing page. However, you can choose to skip this.
If you're a free user enjoying a basic membership, you can send a smile to people you are interested in, while a premium membership will allow you to send messages.
A free, basic membership will allow you to enjoy the personality test features as well as profile information viewing. You can even view your matches, send smiles, or add a member to your favorites list.
Sign up for a premium membership and you can not only view all member photos but you can see profile visitors, get read receipts for messages, and enjoy unlimited communication. You can get additional matches, us the mobile app, and even view your own personality profile.
While a basic membership is free, a premium membership comes with three levels. The first level is Premium Comfort, which costs $19.95 per month for a 12-month membership.
The Classic is $21.95 per month for six months, while the Light is $37.95 per month for three months.
If you aren't interested in paying the required fees for a premium membership, just be patient. SilverSingles has occasional discount and voucher options available to allow for special promotions and free premium trials.
SilverSingles Reviews & Complaints
Although you aren't likely to encounter many scams there is not a high likelihood that you will find love immediately.
In fact, most people are only matched with about seven or eight other people at a time. This is a major complaint about this service, as is the fact that only premium members can see photos.
Another complaint has to do with how to hide a profile on Silver Singles. Unfortunately, you can't temporarily deactivate or hide your account. Full cancellation is required to do so.
Although the site has a three-day refund policy in which you can receive a refund, canceling your account can be frustrating if all you want to do is suspend it, either because you might have a potential match that you want to look into further or because you are going to be out of town.
However, there are many positive customer reviews to counter the negative, too. Customers like how clean, simple, and easy to use their website is.
It's designed for users who are 50 years old and above, with all text sizes somewhat larger than normal. Features are easy to access on tabs and the personality matches are helpful.
Customer Service
Need to delete an account, have questions about billing, or need any other kind of help? Getting in contact with customer service at Silver Singles is easy.
Although the company does not have a profile with the BBB, customer service contact information is easy to find. While some customers complain about email spam, it's easy to shut this off by contacting the company.
You can get ahold of them via their contact number, (888) 348-1833 or the contact form on the website. The contact form allows you to ask any question and leave your email address for a response.
Where to Sign Up?
Signing up for Silver Singles is easy and relatively straightforward.
To do this, you will need to provide your basic information. Registration costs nothing and takes just twenty or thirty minutes. You can sign-up only on a desktop computer, and will need to complete a personality test that contains about 100 questions.
This questionnaire will ask you questions about your habits, personality, character, and traits. You will also be asked to upload a photo and to answer seven free-write questions.
Competitors and Alternatives
If you're new to the dating world, you might feel overwhelmed by all of the options that are out there. That's not necessarily a bad thing - the choices present a world of opportunities in which to find lasting love!
If you're in the market for a new relationship, you might want to consider Zoosk, eHarmony, and Match as alternatives to SilverSingles.
SilverSingles vs. Zoosk - Like other dating sites, Zoosk is open to everyone.
It has an average male to female ratio of 48:52 (a more popular app among men for sure) and is representative of all age groups. It is geared more toward people who are interested in casual dating, however.
SilverSingles vs. eHarmony - A major difference between the two is the audience.
While this app is for people who are 50 and older, eHarmony is available for people ages 18 and up. However, if you want to filter solely by a certain age, you can - there is an option to select a "seniors" tab.
SilverSingles vs. Match.com - Like the other dating apps we've mentioned, Match is for people of all age groups. Match is more established than just about any other dating website, so it might be a good option for people who are seeking to make more connections.
The Bottom Line
With a free trial program and an interface that is easy to use for most, this seems to be the dating app of choice for adults over the age of 50.
If you've been trying to find love and not been successful, then this dating app is definitely worth a try. It has a free membership, so what's the risk in not giving it a shot?
If you have any experience with SilverSingles or their services, please leave your reviews below.
You may also be interested in
SilverSingles Customer Reviews

Mike
Half of matches have no photo. Site ignores distance parameters. I get matches from hundreds of miles away.
One message started with "are you a real person? There doesn't seem to be any real people on this site." I feel grossly ripped off.

Sherry
Scam site- do not waste your money
0 stars would be better if there was an option. Scam site- contacts are hundreds of miles away or out of country. SS noted 15 out of 20 contacts in last two months were scammers- they sent email saying not to give them personal info. Scammers.

Bill
cancel and retrieve my money
after i signed up for three months, i can no longer sign into silver singles to view the woman and my profile. i have been trying to close my account and retrieve my money.

PG
Silver Singles is the worst site, all scammers
If I could give this site 0 stars I would. I signed up and paid for the premium subscription you really have no choice if you want to actually see the matches they say you have. But they aren't real people.
I have been contacted by the same scammers over and over again each time submitting the abuse to the site to be contacted by the same scammers again with another photo but the same story and most don't even have photos attached.
Obviously, this site is not monitoring the people that are using the free time to scam unsuspecting people. Once they get your subscription which they will not refund even though they provide crappy service you get a year of creeps and scammers for you $100.

Paula F
I tried to get my auto-renew payment refunded. They would not budge even though I contacted them on the day my subscription ended. But the bottom line is this dating site does a horrible job of scanning for fraudulent activity. They rely on the consumer to report suspicious activity. If I were to report all the scammers, I'd have a full-time job on my hands. Buyer BEWARE!

Sue
I go weeks without a "match" except at least 3 scams a day. Management says my parameters are too limited: Lives closer than 50 miles, college educated, no children at home, only guys over 60. Thought this site specialized in this.

Carina
The majority of men who approached me were scamming women in the system. Everyday, it was the same story, this is my last day on this website, please write to [email] —my friend whom I think would be a great match for you. This was the most frequent type of connection men wanted.
The site is filled with scammers and the platform does not seem to be be capable or care about managing their service appropriately. If I could give this site a zero, I would. I have had very satisfactory experiences on other sites. Stay away from this one.