Sheffield Financial Reviews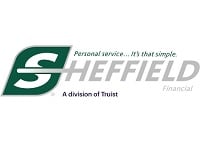 Sheffield Financial is a company that states their specialty is providing people with the loans they need to purchase their retail power equipment.
How Does It Work?
SheffieldFinancial.com was established in 1992 with the purpose of providing their customers with access to consumer and commercial retail loans for most of the major name brands in the power equipment industry.
According to their website, more than one million people have used Sheffield Financial financing in order to purchase "motorcycles, snowmobiles, personal watercraft, all-terrain vehicles and lawn equipment, as well as the one-axle trailers used to transport them."
They promise that their retail finance programs are "straightforward and easy" and that they offer an innovative variety of promotional choices, excellent service, fast decisions, contract assistance, and prompt payments.
Customer Reviews & Complaints
Unfortunately there are many past customers of this company that have gone online to post negative reviews and detail their unhappy experiences.
The exact details of each review or experience is different to each customer, but it does appear that most of the complaints fall into general categories.
Some customers complain that this company has much stricter borrowing requirements than many other companies, which resulted in them being turned down for their loan and having their credit report negatively affected by a rejected loan application.
Other customers complained that they were approved for a loan, but that the interest rate that was quoted was outrageous, and not terms they felt comfortable with at all.
Many customers recommend that borrowers find another company to work with.
Customer Service
Customers who would like to contact their Customer Service team with questions, concerns, or complaints can do so by phone at 800-438-8892 or by email at [email protected].
Cost & Price Plans
Unfortunately without knowing how much money you are hoping to borrow, the length of time you are given to pay it back, or the specific type of loan you are securing, there is no real way to nail down the type of fees and interest rates you are likely to be given.
However, as most informational websites will tell you, car loans are intended to be paid back quickly – often in 30 days – and carry fairly significant fees and interest rates, which is very common in the short term loan industry.
Refund Policy
As a financial company, Sheffield Financial does not offer a Refund Policy but may potentially offer a cancellation policy.
The cancellation policy may apply for borrowers who have begun the process of borrowing but then determine they no longer need the money and would like to pay back the principal quickly and without financial penalty,
However, borrowers would need to discuss that with the lending center that they are dealing with.
Competitors and Alternatives?
Certainly there are many, many different companies that will provide people with a wide variety of loans, including large scale, traditional banking institutions, smaller scale short term loan providers, as well as the dealerships that sell the retail power equipment themselves.
If you are unhappy with the loan terms you have been offered by this company, you should be able to find a reasonable alternative.
If you have any experience with Sheffield Financial or their services, please leave your reviews below.
You may also be interested in
Sheffield Financial Customer Reviews

Andy S
The payment system is rigged
The payment system is absolutely the worst I've ever seen. I scheduled my auto pay twice and it failed to go through. They called me and said my payment was 30 days late. I have not been 30 days late on anything this is a complete scam.
Scum bags for sure.
No customer service at all.
It's a trap to keep you in. With no way out.
You are not able to pay your loan off early. Online or by phone. They won't let you out of their web.
Evil business practice...
Sheffield is evil and not to be trusted
Sheffield Financial Makes it very difficult to payoff a loan early.
I would never deal with EVIL business practices again.

Pete J
Sheffield is horrible!! Don't walk, RUN from Sheffield. Impossible to speak to anyone on phone. They placed an unauthorized inquiry on my credit report and 6 months and 4 letters later, I'm still fighting it. They keep sending the same return letter asking for an account number, problem is I don't have an account!! STAY AWAY!!!

Matthew
Absolutely horrible experience. Had a loan for a trailer through them. Just paid off the remaining 2 grand I had on the loan 2 weeks ago. Still waiting on the Lien release as I'm selling the trailer and need the release to sign the title over. These people are useless when it comes to giving a straight answer. They'll be quick to take your money but not hold up to their word. Stay away.

Robin E
It's 2021 lets become technically savvy BB
Not a good experience. They quickly approved me for a loan for a new mower but they expected me to fly/drive from Raleigh NC to Chicago, Il. to walk in and sign the papers", to ensure it was me????
It's 2021, I closed on my home through FedEx and signed my loan papers through DocuSign??? BUT they require me to spent $600 round trip airline tickets to walk into Bradley to insure it's me. this is sad...... and your loan manager laughed at me.....that's real classy

R D
What ever you do stay away from this company they hurt consumers and have horrible customer service

Michael S
Unethical business & sketchy practices.
We are not the typical customers Sheffield Financial deals with. We have excellent credit in the 800's range. In August 2018, we reviewed our credit reports before we applied on-line that evening for a loan through Sheffield Financial's website to purchase a Mower at 0% interest. The next day when we phoned them at (800) 438-8892, we learned that "Your loan was approved. I asked for what rate. He said 0% at 48 months. I said we wanted 0% for 42 months. He said, "You're approved for that, too."
I then asked what next. He said to "go to the dealer. Bring your Driver's License with you. The dealer will call us up." I telephoned back to request written confirmation of our approval and terms. He said that "we don't do that". (RED FLAG) I asked how I would know the rate and terms. He said that all would be handled through the dealer when he called into Sheffield.
I also asked if that was all that we had to do and he said, "Yes." I remarked that was easy and thanked him. After learning through the dealer that the financing price was higher than the cash price, we decided to pay for our purchase with cash. We notified Sheffield Financial we no longer needed their financing. I phoned them and followed up with a letter and an email.
The next day, we each received a general form letter dated Aug 7, the date we were approved and contrary to our conversations/terms with them: "Dear Applicant: Thank you for your application. We are unable to offer you credit on the terms you requested for the following reason(s): Type of Collateral Requested. Unable to verify your identity." Instead we were given a counteroffer of: "We can, however, offer you credit on the following terms: With acceptable proof of identity and With information as to collateral requested. If this offer is acceptable to you, please notify us within 10 days at the telephone number listed below. Our credit decision was based in whole or in part on information obtained in a report from: Equifax. Your credit score 791. Score ranges from low of 334 to high of 818."
We immediately sensed a scam based on the following: We never ever requested any terms for the loan. The application never asked for that. It just asked for the amount of loan requested. There was never ever any mention of collateral in any application or telephone calls with them. Our credit scores were 800+ in Aug. Our identifying information was provided on the application. The credit reports confirmed our identities. And then we were evidently denied after we didn't use their financing. And if there was any need for proving our identities and providing collateral, why wasn't this mentioned in our three telephone calls with them. Please note that they supposedly record their telephone calls.
We sense something amiss with Sheffield Financial's practices and think an investigation is in order. We sense unfair and deceptive business practices occurring such as bait and switch and we are posting this information about suspected illegal business practices to help others beware of this company and stay away. They seem to offer one low rate only to wait a period of time to offer a higher rate after the consumer purchased the item in question.

Lee C
Sheffield scammers financial
This company is a total scam. Do not take out a loan with them. They flat out lie to you and always bump up their rates from their promotional rate offered. They will try and tell you your score is lower than it actually is.
Had my bank pull my Transunion score the same day as Sheffield, who says they use your Transunion fic score. Sheffield told me my score was 45 points lower than my bank had. I was given a copy of my score from my bank.
I called Sheffield and told them I had proof they were trying to cheat. Their response was to stick to their lie. They should be investigated and shut down. Scammers.

Shauna H
Horrible Customer Service
We currently have two loans with them and one previously and have always paid on time and normally more than what is owed. I messed up a payment one month and it was $8.08 short and they hit our credit for a 30 day late.
I called and they said open a dispute with the credit agency and they would fix it. Well they didn't so taking the time to open the dispute and follow up on it was a complete waste. When I spoke with them they said sorry too bad it wasn't our mistake it was yours and we give no customer forgiveness.... Now if they make a mistake they told me they would fix it and I said and expect me to forgive you correct??
Horrible company to deal with. I would tell everyone to steer clear of them!!!