SANESolution Reviews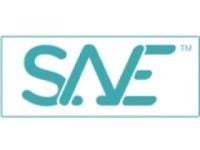 SANESolution markets a line of nutritional supplements, online tools, resources, and coaching related to weight loss.
The company, founded by Jonathan Bailor, originated as a not-for-profit research project to explain why some people eat 6,000 calories per day and stay slim while others eat 1,200 calories per day and struggle with their weight.
After over 10 years of analyzing more than 1,300 studies, a SANE video went viral which led to endorsements from medical doctors at Harvard, Mayo Clinic, and Johns' Hopkins.
Products and Ingredients
CEO Jonathan Bailor leads SANE Solution, which is home to coaches, developers, designers, researchers, and counselors in 11 different time zones. The goal is to provide everything you need to eat more, burn more, and smile more.
The first step to starting your personalized weight loss plan is to join a free webinar class. Once you are a member, you will get access to:


Live Coaching
Video Training
Over 1,400 Recipes
Monthly Books
24/7 Personal Coaching
Patented Tracking & Tools
Best-Life Library
Members can get immediate answers to all of their weight loss, fitness, and health questions through SANE Solution's 24/7 Instant Answer SANE Concierge Service™, SANECertified™ Coaches, and new friends in the Private SANE Online Support Group.
The SANECoach™ mobile app provides instant guidance after every meal on how you did and what to eat next.
It works on iPhone, iPad, Android, desktop, laptop, Windows Mobile, even on most Kindle devices. Other patented tools allows you to see exactly how close you are to reaching your goals and see exactly what to eat next to lose the most weight deliciously.
Customer Reviews & Complaints
SANE Solution has been endorsed by top doctors at Harvard Medical School, Johns Hopkins, UCLA, and other best-selling authors.
The weight loss approach has also been featured in New York Times, Time, The Wall Street Journal, NBC, and USA Today.
Critics of the SANE Solution disagree with statements such as avoiding "non-SANE" foods such as vegetables and whole grains. Some people did not trust how the referenced studies were presented.
Customer Service
Contact SANE at (347) 979-1735 or [email protected]. Follow company updates on Twitter, Facebook, YouTube, and Pinterest.
Cost
Half day seminars normally cost $397.00. Sometimes it is offered for free during limited periods.
Competitors and Alternatives
There are many effective weight loss plans that provide helpful resources including The Paleo Diet Playbook, Diet.com, The Primal Blueprint, Eat to Perform, and Nutrisystem.
Where to Buy?
You can gain access to all of the tools and resources on SANESolution.com.
If you have any experience with SANESolution or their products, please leave your reviews below.
You may also be interested in
SANESolution Customer Reviews