Safe Personal Alarm Reviews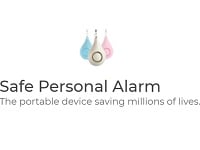 Safe Personal Alarm Customer Reviews

Helen T
I ordered from this company and I ended up having to pay and extra £13.26 for shipping and handling fees!!! DO NOT ORDER FROM THEM

cheryl m
bought 10 0n nov.25th posted nov 27th then they billed me another $9.999 same day which needs to be credited as only received 10.
Awesome gifts at christmas for all female relatives as i now feel like my grandaughters have some security when away at college.

Valerie G
SafeSound Personal Alarms
Ordered 14 Dec 2017 - withdrew money (£102.21) from account - including £5.31 'shipping' - on 19 Dec 2017.
Kept telling me parcel on its way - I have today (5 Jan 2018) received a postcard from Royal Mail stating they cannot deliver parcel as there is an unpaid Customs charge of £22.98 (including an £8.00 handling fee) to be paid before they will deliver!!!!!!!!!!!!!!!!!!!
On NO ACCOUNT place any orders with this company.

andrea b
safesound personal alarms
ordered on Dec. 8th, never sent, withdrew money from my account Dec. 11th Kept telling me they were on the way..........tracking number shows never received by the postal service. Asked for refund, no answer, telephone number advises they cannot take your call.......DO NOT order from this company!!!!!!!!!!!!