Reward Zone USA Reviews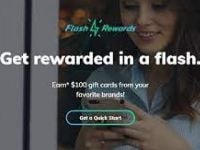 Reward Zone USA is a website which claims that their members can have exclusive access to free samples and savings specials by signing up for a membership.
How Does it Work?
To become a member of Reward Zone USA doesn't cost money, but there are some basic requirements that members must meet in order to sign up. the first two of which are that you must be a resident of the United States, and at least 18 years old.
Another basic requirement is that members promise to complete their registration forms with information that is both accurate and valid.
Members are only given one opportunity to fill out this form, and this is the information that will be used whenever you are sent your free samples or savings opportunities.
Customers who fulfill all these basic requirements must then move on to the more complicated - and sometimes controversial - requirements, because before you can begin receiving your benefits, you must complete what they call "purchase requirements."
Reward Zone USA states that members can attempt to receive what they call "Tier 1" incentives or "Tier 2" incentives. Tier 1 incentives are those with a value of $100 or less, while Tier 2 incentives are those with a value of more than $100.
To qualify for Tier 1, you must complete 2 silver, 2 gold, and 3 platinum offers, while qualifying for Tier 2 incentives means that you must complete 2 silver, 2 gold, and 8 platinum offers, and all offers must be completed within the same calendar day.
The reason why this type of requirement is controversial is that it requires members to usually make a purchase, sign up for a subscription, or file a credit application and be accepted for a financial product.
All of these things require you to pay money up front, often on a monthly basis, which quickly adds up to members spending a lot more money than they generally save or than they receive in free samples.
Another terrible scenario that is sometimes associated with these requirements is that not all companies they partner with are safe; sometimes members are required to download programs that may carry a virus that members find difficult to remove.
Because of this, it is important to verify that all companies you are signing up with are considered safe and legit.
Do not assume that simply because they are partnered with Reward Zone USA that they are safe.
If you have any experience with Reward Zone USA or their services, please leave your reviews below.
You may also be interested in
Reward Zone USA Customer Reviews