Rent.com Reviews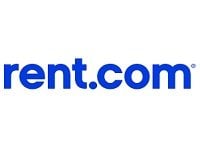 Rent.com is a website that aims to give users access to listings of apartments for rent in their area, as well as lists of apartments that have been specially vetted for Rent.com visitors.
How Does It Work?
This website says that their goal is to offer renters with a place to find a large selection of apartments and houses that are currently for rent, though they are different from other similar websites in that they work to provide their visitors with 'trusted' properties.
This means that their properties have been vetted to ensure they are quality locations that people would genuinely want to live.
In addition, they have something they refer to as the "Legit-A-Master," which is a special feature described as properties that have been personally scouted and vetted by Rent.com staff members.
Properties that have been checked and verified by their staff will carry a Legit badge, as well as 3D floor plans, HD photos, panoramic tours, and certified resident reviews.
In this way, renters can know exactly what to expect before they ever visit the properties themselves.
Mobile Options
At this time, Rent.com provides a mobile application for both iOS and Android mobile devices, so landlords and renters can have access to these listings when they are out and about.
Cost/Price Plans
Using this website as a renter who is looking for access to available properties is completely free of charge.
The money for this website comes from landlords who use this site as a way to promote and share their rental properties, and for them Rent.com says they offer many different membership options and subscription options.
Refund Policy
Because Rent.com is a free service for the customers that use them to find an apartment, they offer no available Refund Policy at this time.
Landlords that feel something has occurred that makes them believe they qualify for a refund should contact their Customer Service team as soon as possible so they can provide you with the necessary assistance.
Customer Service Contact Info
Customers who would like to speak to their Customer Service team about their questions, concerns, or complaints can do so by submitting them to their website through the Contact Support link at the bottom of their home page.
Reputation
Unfortunately there are not many reviews available for this website at this time, which is not uncommon as it is simply a free listing service to people looking for rental properties and therefore not likely to motivate many people to write reviews.
That being said there are some complaints listed online from landlords who reported that their property was not accurately listed, and when they contact this website, it took the website a longer time than it should have to update the website to show the corrected information.
Competitors and Alternatives?
There are many different websites that offer people access to both rental and for sale real estate listings, including HomeFinder.com, Realtor.com, and many others.
If you have any experience with Rent.com or their services, please leave your reviews below.
Rent.com Customer Reviews

Nannette
The system is not easy to navigate because when you put in city and state it gives Baltimore which is 30 to 40 miles from the city I typed in.

Donna
Would have left minus 1000 stars but had to leave one. Wasted countless hours on this website only to find apartment complexes land listings did not exist . DO NOT USE THIS WEBSITE IT IS A TOTAL SCAM

ME
No filtering or designated areas. Too much BS! Waste of time!
Not a fan! Tried looking for a home in Shperdsville, Bardstown or Mount Washington. Get thousands of results for Louisville. Who wants to live in a dump? No way to filter the garbage out. Guess I should use a different site. Garbage, at least make it where you can filter places you do not want to live out.

Ray
Don't trust their listings. Someone is trying to rent a house I own.

Property m
Rent.com scammers paradise
Notified them 3 times of a rental listing that had been hijacked and scammed to their site. Absolutely no action. Rent.com is an irresponsible joke with no credibility

Staci C
Listings are not updated/current. More times than not when you call an "available" property they tell you it was already rented.. and weeks ago.. Waste of people's time. More follow up should be done with property mgrs. to ensure that listings are current. It's such a let down to see a really nice place, get your hopes up and they say I'm sorry it was already rented. I know Rent.Com can't control this part but part of the problem is lack of response and/or bad phone numbers to contact the mgrs... by the time they respond, they've rented the unit.

Craig S
I emailed a dozen places that were posted for rent, the only replies I received were all from scammers. Total waste of time