Reimage Reviews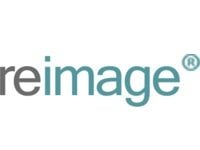 You may also be interested in
Reimage Customer Reviews

IanW
Why would it be necessary to allow remote access to activate the software.
I was having problems with my pc and Google led me to the reimage website. I downloaded the software and ran a scan which picked up a number of issues.
I decided to subscribe but I was then told to call an 0800 number to activate the software, which I did.
However, the agent said I needed to give him control of my PC which I refused,
After a lot of chat I told him to activate my software or cancel my subscription.
He chose to cancel my subscription.

Charles L
Zero stars!!! It's very bad news, I NEVER subscribed to this company, I was involved with RESTORO which is part of Reimageplus repair. these companies are way out in the ocean in British territories, they may be out of US's jurisdiction. I have filed a complaint with my Discover account.

pbm
Will possibly damage your computer.
Reimage pc repair is no good. When using a good virus and malware program they say that this will harm your pc and warns you not to install the software. When you call them about issues they tell you they can fix it for $148.00, or take PC to Best Buy and pay them several hundreds of dollars to fix problems their software created on your PC. Stay away from this software.

Brandon C
Bricked my computer. Recharge $100 a year later and would not respond to any emails about requests to cancel. Hate companies like this. Wish there was a way to destroy them and protect consumers.

Bill M
Reimage is a quirky program, but it's OK
I've used Reimage for over 10 years. My primary purpose for using it is to replace missing or corrupt files. However, it will not replace a missing Registry Partition. After installation, the first thing I do is to Disable it from Startup. The Reimage Real Time Protection interferes with my anti-malware programs, so I delete all files pertaining to that with Hitman.
I then make exclusions with my anti-virus, anti-malware programs. Sometimes my Malwarebytes will cockroach and delete files which leads to reinstalling Reimage. I don't need any special program to delete Reimage. In the Task Manager, I end any running programs before uninstalling or deleting files. If the license key doesn't work, I ask tech support for a reset. It Works For Me!

Eugene W
I had a Windows error problem, crashing problem and other problems. I went to Windows support for the error problem and thought that I downloaded the solution and ended up on the Reimage site. I'm not taking time to go through my experience because typing is not my skill, but after paying $27.00 for diagnosis and I thought the resolution, I was told that I needed further help for $119.00.
I was at a point where I tired enough that I had to make a decision. I took a chance. It took about five hours on my Toshiba A6 AMD processor that ran about 2GZ but they seemed to repair my computer. Windows 10 was upgraded from Windows 7, but updates were missing, I tried in Settings to update, reset my computer, even wipe my hard drive and reinstall a new windows 10.
Nothing I tried worked. I see nasty, critical remarks about Reimage being a scam, waste of money, putting adware, malware etc. in the computer. I don't know about all of that. but they asked permission to remote control my computer and for almost five hours, I saw them adding, eliminating, and doing various things to my computer. When one agent was tired , I guess, went to the restroom, lunch , break, someone else took over. I was angry to spend this money, but so far , my computer is working , the problems gone, Windows 10 updated, and they installed McAfee Anti virus also for the price for one year for three devices.
At $29.00, $39.00 up to $59.00 and $69.00 for an anti virus program, I feel I got a good deal .Whether I will have future problems as some say that Reimage puts malware and other items in their repair programs, I don't know, but so far, I am satisfied. I was angry at myself to reach the point where I had to make a decision to let them do the more expensive repair, after paying $27.00, but I tried everything I knew, took it to a computer repair store, turned down an offer to reinstall Windows for another
$100.00 after a $50.00 dialogistic fee. It seems that problems must be on an individual basis dealing with people like this, but I had n problem, they are nicer to me , than my attitude toward them, because I felt that I was being taken. And I was to an extent, because when I downloaded their program and they scared my computer , and did not resolve my problem, which I should have known would have to be paid for, I uninstalled it in Settings, but the program kept coming up. Which eventually made me think that for $27.00, and a one time fix would solve my problems.
They imbedded their program into my operating system and even there, I could not delete it. Make up your own mind if you want Reimage to repair your computer. Mine seems to have been repaired. This is the second day since repair and so far, I' m satisfied.

The b
reimage is not helping anybody
it makes things worse if you get reimage your computer will become a magnet for malware

P C
DO NOT USE OR BUY REIMAGE REPAIR - IT IS A FRAUD!!!
Several months ago, I tried the Reimage Repair and then purchased it to fix my "problems." After the fix, the PC seemed to work much better so I was initially satisfied.
Then, a week ago, ransomware (mail.ru) hit my PC, forcing me to wipe my boot drive, reinstall a purchased copy of Windows 10, scanned my hard drive with anti-virus, and began to reinstall all my apps.
I reinstalled Reimage Repair (it was the third app I installed) and since I owned a license, tried to enter my purchased license. The program stated that my license key was invalid and instructed me to send an email requesting a license key. After unsuccessfully attempting to enter the emailed license key three times, I called Reimage Repair's number (888-221-6003) displayed at the top of their program.
Emmanuel answered the phone and agreed to help me with providing a valid license key. I sensed right away that he was using social engineering techniques wanting to know about my PC technical skills and explaining how intrusive malware can be. I also heard much background noise wherein others like Emmanuel were talking to customers.
I explained that I very recently wiped my drive, reinstalled a fresh Windows 10, had scanned the hard drive with anti-virus after installing Windows 10, and was merely reinstalling Reimage Repair. He ignored my requests to provide me with a valid license key for the Reimage Repair I purchased previously.
Wanting to see what he was up to and knowing that I was going to wipe my hard drive and reinstall Windows 10 after the phone call anyway after sensing that he was up to no good, I let him install LogMeIn123 and remote connect to my PC for him to "demonstrate" exactly what was wrong with my PC. Mind you... this was a clean install and there was little he could do. Besides... I do my own PC hardware work and was looking for an excuse to replace my 4-year old machine although the hardware has been significant'tly upgraded. lol
Well, he tried to demonstrate what was wrong but since he had little to review (only two other apps plus Windows 10 were installed), was having difficulty coming up with examples.
Then, the real reason for his efforts was finally revealed. He told me that I need a senior systems engineer to scan and fix my computer and it could take 1-2 hours. Of course, I could sit in front of the computer to observe and learn but that was not necessary. Obviously, additional charges were needed. He opened Notepad and typed a line for 1-year, 2-year, and 3-year costs to fix and maintain my PC, and... wait for it... provide me a subscription to McAfee. The cost was $200, $300, and $400 respectively. I told him that I prefer Avast Premium and already have a subscription. So he removed McAfee from the "offer" and changed the cost to $100, $200, and $300 respectively. For those of you who have ever been exposed to aggressive sales techniques, this should sound familiar. I told him that I was confident in my PC technical skills, did not need their services, and again requested that I be provided a valid license key for the program I purchased a few months ago. He continued to press and told me that since I was a valuable Reimage Repair customer, he could offer me a 1-year service for $60. I declined, repeated my request for a valid license key, and stated that if he could not provide it, I wanted a refund for the remaining months on the subscription.
At this point, I quickly terminated the LogMeIn123 connection resuming control of my PC. (I know, I know. I should have never given him control but remember I wanted to see how far they would take this. After all, what did I have to lose except a few bucks on an app or a new PC that I was coveting?) Terminating LogMeIn123 seemed to rattle him. With a strong voice, I repeated my request...provide me a valid license key or a refund. Emmanuel told me that I would receive an email with a valid license key. I told him that I wanted to remain on the line until I received his email but he wanted to get off the line. He told me that I would receive the email with 24 hours. We hung up.
In about 10 minutes, I received his email with the valid license key. Guess what? It was the SAME LICENSE KEY I received earlier via automated emails. Wanting to see if it really worked, I typed it into Reimage Repair. You guessed it... the same key worked.
Obviously, Reimage Repair has developed a scheme wherein if a past subscriber reinstalls the app, the key is deactivated causing the subscriber to call "customer support." Now that they have the subscriber on the line, they try to reel them in with promises and requests for additional charges. This may be criminal but at the very least is extremely unethical. Caveat emptor.
BTW, after checking the valid license key, reformatting my hard drive, reinstalled Windows 10, and removed all traces of the Reimage Repair app from my office.

Randell T
Do not use! Black screen with only a cursor for two days.... Ran the software without any change or effect in resolvings the problem. Two days later ran SFC and problem was resolved. Reimage was suppose to have ran SFC in it's software repair. Filed a request for refund with Reimage but never received one. Filed a dispute with Paypal and Paypal decided that Reimage completed its software delivery therefore decided to award the dispute in favor of Reimage.