Raise.com Reviews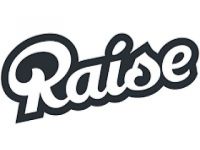 Raise.com Customer Reviews

Eric
I bought three Starbucks gift cards from them over two weeks ago. None of the cards worked (and I tried them right after I received them). I contacted them right away for a refund. 15 days later I am still waiting for a refund. They said they are still researching the issue and to wait until next week.
They had no issue charging me the day they sold me the bad gift cards, but getting your money back for those bad gift cards seems to be a problem.

linda m
i have purchased a number of cards on this website. i tried to use 3 of them to make a large purchase at lowe's 3 days ago. 2 of them worked, but the third was denied. i thought maybe the cashier had entered the numbers incorrectly; so, i tried again at the customer service desk. they had the same result. i contacted Raise when i returned home. (this is an excruciatingly long process. make sure you set aside several hours) initially, i was told that a refund would be issued, which i have yet to see. however, i received a second billing for the same card today. i have now paid twice for a card i cannot use. they say it was used 2 days after i bought it. if so, it was most definitely not used by me. they do not seem interested in believing their customers or standing behind their product. deal with them at your peril.