Radaris Reviews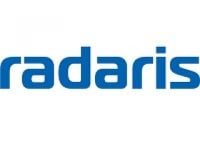 Radaris is a people search website that aggregates various public records from multiple sources to compile detailed reports about individuals and businesses.
How Does Radaris Work?
Most people search websites only utilize public records that can be easily aggregated from around the internet - social media, official public records, publications and user reviews.
Radaris uses this sources, as well as utilizing records from professional data companies that provide them with accurate and premium background information.
To get started all you have to do is go to their site and choose the function you'd like to perform - a Reverse Phone Number Lookup, Background Check, and more - and enter in the name of the person you are looking for.
You'll be provided with a list of potential matches which you can choose from. To get more than the basic information, you'll have to pay for a report, or a membership.
Cost & Price Plans
It costs $5.95 per individual report, $19.95 per month for unlimited contact reports, $49.95 per full Background Report.
Customers can receive potential discounts on these prices as long as they sign up for a Free Trial which comes with automatically charged membership fees.
Mobile Options
Currently they offer three different mobile apps, including People Search, Reverse Phone Lookup, and Sex Offender Search, which are available both on Apple and Android mobile devices.
Refund Policy
Customers who believe that they deserve a refund for any reason must contact their Customer Service team to see what can be done. Though their website says they do offer refunds, they do not explain their policies or procedures anywhere on their website.
Customer Service Contact Info
Currently the only information available for customers who would like to contact their Customer Service team with questions, concerns, or complaints is to do so by phone at 855-723-2747, or by submitting them directly to their website through their Contact Us link.
Is Radaris Safe?
Radaris.com has mixed reviews from their users online. Many of their negative reviews come users who claim they attempted to use their opt-out feature to have their information removed from the website, but Radaris.com did not honor their requests and continued to offer their records to their users.
Competitors and Alternatives?
There are many other online people finder services available, both paid and free, which include PeopleSmart.com, ZabaSearch, CheckPeople.com.
If you have any experience with Radaris or their services, please leave your reviews below.
You may also be interested in
Radaris Customer Reviews