Radaris Reviews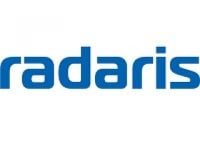 Radaris describes themselves as a universal people directory and information indexing system which helps their users find helpful information about individuals using public records and professional data companies.
How Does Radaris Work?
Most people search websites only utilize public records that can be easily aggregated from around the internet - social media, official public records, publications and user reviews.
Radaris uses this sources, as well as utilizing records from professional data companies that provide them with accurate and premium background information.
To get started all you have to do is go to their site and choose the function you'd like to perform - a Reverse Phone Number Lookup, Background Check, and more - and enter in the name of the person you are looking for.
You'll be provided with a list of potential matches which you can choose from. To get more than the basic information, you'll have to pay for a report, or a membership.
Cost/Price Plans
It costs $5.95 per individual report, $19.95 per month for unlimited contact reports, $49.95 per full Background Report. Customers can receive potential discounts on these prices as long as they sign up for a Free Trial which comes with automatically charged membership fees.
Mobile Options
Currently they offer three different mobile apps, including People Search, Reverse Phone Lookup, and Sex Offender Search, which are available both on Apple and Android mobile devices.
Refund Policy
Customers who believe that they deserve a refund for any reason must contact their Customer Service team to see what can be done. Though their website says they do offer refunds, they do not explain their policies or procedures anywhere on their website.
Customer Service Contact Info
Currently the only information available for customers who would like to contact their Customer Service team with questions, concerns, or complaints is to do so by phone at 855-723-2747, or by submitting them directly to their website through their Contact Us link.
Is Radaris Safe?
Radaris.com has mixed reviews from their users online. Many of their negative reviews come users who claim they attempted to use their Opt Out feature to have their information removed from the website, but Radaris.com did not honor their requests and continued to offer their records to their users.
Competitors and Alternatives?
There are many other online people finder services available, both paid and free, which include PeopleSmart.com, ZabaSearch, CheckPeople.com, and many others.

If you have any experience with Radaris or their services, please leave your reviews below.
You may also be interested in
Radaris Customer Reviews

Helen W
Use it whenever you have your suspicions
Reliable soft for checking suspicious interactions. I use background checks on online sellers, emails with tricky requests & I am positive that Radaris has helped me to save some money. When smth smells fishy - I go to Radaris & check. It never lets me down.

Doug
I am shocked to see so many bad reviews here. I found my old friend on this website and I'm more than happy. Also, I emailed them to cancel the account and received a response in ten minutes or so.

Disappointed
Fraud. No manager or supervisor upon request, the representative didn't know how to spell her own name. She had no problem cancelling membership, however wanted to keep the $34 paid to their company despite services not rendered. Consumer services needs to investigate this company for fraud.

Lou P
Trash, it's a scam…they provide basic info. Do not pay for this, I made a big mistake.

None t
I Sued Bitsellers Expert Limited The Owner Of Radaris & Won The Case
The Radaris.Com website crawls your data and keeps it on its website for sale without you knowing that your photos and private information have been stolen and sold for profit. Radaris.Com uses cookies to do this. I sued the owner of the website Radaris,Com (Bitseller Expert Limited and won the case at the High Court in the UK.
The website owner Bitseller Expert Limited was ordered by the high court to pay the damages but continued to defy it. The Court Order was made on Feb 2022.

Cristina S
I Sued Bitsellers Expert Limited The Owner Of Radaris & Won The Case
Radaris, owned by Bitsellers Experts Limited, steals personal information from online cookies. Your information will be sold worldwide to people or companies without your knowledge or permission.
I am a UK resident and I sued Bitsellers Expert Limited, which owns RADARIS. My case was heard at the IPEC Section of the Royal Court of Justice and I won the case. As a plaintiff, I sued the company personally and received damages. The use of a solicitor is expensive. The court will assist you if you have a solid case since you are not a lawyer. Despite the fact that the award was not significant, my data was removed from the website. The goal was to prevent them from republishing my photos or information for profit. It is advisable to contact Continental Broadband (the hosting provider for Radaris website, which is based in the US) if you are having difficulty getting RADARIS to remove your personal and sensitive data from their website.
Before pursuing legal action against BITSELLERS EXPERT LIMITED, I contacted them at least 20 times asking for them to remove my information and photos from their website. However, I was ignored so I found out that Continental Broadband was the hosting provider for RADARIS. I emailed them once and explained the problem. When I provided them with details of my problem with Radaris, it took only a couple of days for them to delete my photos and personal information from the Radaris website.
Therefore, if you believe that your data has been stolen without your permission and you can't get RADARIS to remove it, you should contact their host provider. If they do not act quickly, they may also be liable for copyright infringement.
The case was concluded almost one year ago in September 2021 and the damages have yet to be paid. I have now applied to the Royal Court of Justice, England, to enforce the order to include an order to freeze the bank account of BiTSELLERS EXPERT LIMITED until payment is made in full.
Don't allow this kind of deceit to continue. You have rights under the Data Protection Act and Copyright Act.

Steve
Worst Customer Service I've Ever Seen
DO NOT WASTE YOUR MONEY ON RADARIS!!! They have no customer support after taking your money. You get a scripted response to your request for support always stating it is not their problem, regardless of what they tell you on the phone when they are trying to convince you to buy their service. Many great alternative websites to use instead of this bunch of clowns.

nancy
Radaris, Real World Data, is not real data, it is false, fabricated, and mad-up data.
The information is totally wrong!! There are people mentioned there who are not related to each other!
And there are several birthdays for one person. Radaris' phone number, (855) 723-2747, never answer...it is only a voice mail, which disconnect automatically.
Radaris, Real World Data, is not real data, it is false, fabricated, and mad-up data. Radaris fabricates.

Jess
BizStanding (Radaris) is refusing to provide assistance!
Radaris has 2 business listings of mine on their website BizStanding that need to be removed! I already went through a lot of trouble just to get some information removed from Radaris. I was actually able to find one honest person from Radaris who was willing to help after the identical, dishonest replies to my requests of having information removed.
They're unable to remove or update information "because these are cached search engine results from other sources " I need to "update the primary sources " One "primary source " that they recommended to update is BizStanding, even though they're aware that this is impossible! Radaris and BizStanding are set up in a way that is impossible for me to remove any information, so I have no choice other than to repeatedly beg for assistance (which has been ignored).
I got the identical replies from BizStanding that it's impossible for them to remove the listings and to that I need to "update the primary source, BizStanding " This is their own company! (The same company that has refused to provide any assistance! ) I explained that this has been impossible for me and that I already got the same story from Radaris about it being impossible for them to remove any information.
Since I finally got someone from Radaris to remove the information, I'm aware that it's not impossible and that it can be done but I continue to be ignored! It's been a miserable experience and has wasted a lot of my time but I feel determined not to give up until I can find one honest person from BizStanding who is willing to help!

Chris A
This is a scam avoid at all costs!
This is a scam avoid at all cost! I make the biggest mistake of paying this person (likely sitting in his garage) scamming people 34$ And never got my money back. Save yourself the stress, don't loose your money to them.

Camilla W
Made the mistake of applying for a membership instead of a one time find. Well, they found nothing I couldn't find myself in the white pages. I immediately asked for a refund and was turned down.
DON'T USE THIS SITE THEY ARE RIP OFFS!!

M G
Had to share...
After seeing several bad reviews I tried Radaris to find an old buddy anyway. Removal issues aside, this was super easy and accurate.
Highly recommend for people, contact info and background data to help you know you have the right person.

kitty m
This site violates the United States Privacy Tort, public disclosure of private facts.
It enables stalkers and identity theft issues. If you are having problems opting out be persistent and demand that they remove your illegally posted personal and private information. It took me awhile but I was able to do it, don't give up. You can also file a complaint on-line with the Better Business Bureau for the Newton Center, Mass. area. These sites make $ from us for free and also endanger our privacy, they are lowlife scumbags and need to be shut down.

Z Q
Post Lies without Verification, Call it Truth, Endanger People's Lives
Nothing but filthy lying scumbags, they simply post lies and call it truth, they don't bother to fact-check or research any of their libel. They endanger people's lives by posting addresses for anyone to find you and then they post all these lies about who you're related to, even your sexual orientation which in my case is a COMPLETE LIE that I can prove in a court of law. They ignore repeated requests to remove your personal information, a simple process that every other website has been able to do for me. They also hang up on you, their phone system pretends to put you on hold and then it hangs up on you without a person ever coming on the line. I've sent them 49 requests in writing, each one with my personal identifying information on it so they know exactly which libelous profile to remove, and they refuse. They are sick fcks that MUST BE STOPPED from this criminal behavior of libel and endangerment. Every employee and investor should be in prison for what they are doing.

Kratima T
Don't waste your money and your time!
If you are an recruiter/employer, then, pay a background professional company! If you are an individual, then, you can use it for own entertainment! On such websites an individual's info is not accurate. Some info is collected from various individual's social accounts. If you enter on your social account your real name and some pictures but you enter a false date of birth, education or other false info then, that would be collected by a 'background' websites. So, if you want to look good online, my advice is this: enter a birthday that shows you're young, some higher education, some pictures with you near an expensive car(you can take a picture with an expensive car at the dealership! haha!) and so forth.