CheckPeople.com Reviews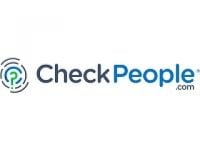 CheckPeople.com is a people finder website which states that users can search for anyone using their people search tools, as well as acquire background checks and look up phone numbers.
Online people finder services which can be accessed without special permission only really allow you to search for records that are available to the general public.
But the website says that these records can be used both for finding friends and family members that you've lost track of, as well as providing necessary background check info.
If you choose their service to provide a background check, they can offer you criminal records, phone number and address history, access to sex offender databases, tax liens, and more. The website says these basic record searches can help keep you and your family safe.
They also say that they can help you reverse look up phone numbers – simply enter the number of the person who has called you and the website says they can identify numbers from landlines, cell phones, and even numbers which are "unlisted."
Once you determine what sort of information you are looking for, CheckPeople.com will provide it for you in a single, easy to read report for $29.95. Or you can choose to pay a subscription fee and receive unlimited reports.
A one month subscription costs $24.95, while a three month subscription costs $14.95 per month and a six month subscription costs $10.95 per month. While you are a subscriber, you can access any number and any type of reports you choose.
For people who do not wish to have their personal records accessed by these people finder websites, you can choose to exercise their "Remove My Info" option, which allows you to remove your records from their database so it will no longer be available to searchers.
If you have any experience with CheckPeople.com or their services, please leave your reviews below.
You may also be interested in
CheckPeople.com Customer Reviews