PINCHme Reviews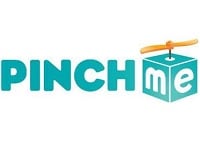 PINCHme.com is the online home of the PINCHme Box, a box full of free samples provided in exchange for feedback and information partner companies need.
This company is giving their members an opportunity to participate in important market research. Most market research opportunities just send people surveys and ask them questions about their general habits and preferences when it comes to products.
PINCHme instead sends their members free samples of products and then asks that they provide information and opinions about the specific products they received, so companies can get the most specific feedback possible.
How Does It Work?
First, it's important to understand that while most market research companies that operate online compensate their participants with either money or rewards, PINCHme compensates its members with the free samples they provide – there is no other compensation.
PINCHme asks their customers to take a survey providing information about themselves and their preferences, and when it is time to request a sample, customers actually get to choose the samples they want to try themselves.
After your products arrive, however, it's important that customers fulfill their end of the bargain by taking the time to go the website and fill out the associated PINCHme Survey so that they are getting the feedback they need.
Is PINCHme Legit?
Prospective members who begin looking online for reviews of this company are likely to find a lot of vocal, unhappy people, and it seems that this is due to a single reason: PINCHme simply doesn't send a lot of boxes.
There are members of their website who report that they have been a PINCHme member for a long time, have repeatedly requested boxes, have met all of the requirements for the box they requested, and then a box simply never comes.
Some of these unhappy members claim that this company only sends boxes to people who have a strong social media presence with lots of followers, but this claim hasn't been verified at this time.
It seems that at the very least PINCHme.com has a lot of members who are interested in receiving free samples but they simply don't have a lot of free samples to give.
New customers are welcome to sign up for this service and throw their hat in the ring, but it's better that people know the concerns about their service upfront.
If you have any experience with PINCHme or their services, please leave your reviews below.
PINCHme Customer Reviews