Personal Creations Reviews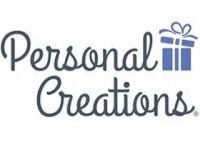 Personal Creations Customer Reviews

Jill C
I didn't receive any of my order which I placed back in November
I wrote a review of this company and how I have ordered $160 from their online site. Once I finished and tried to post my review, it disappeared, So I am giving it another go .. I just would like to receive my order.

Beaudine K
Cancelled an order and they said I would get my refund in 48 hours but still haven't received it, that was on the 26 November 2022. I have emailed them a few times and have had no response back.

Randi
I bought a custom doormat for the covered front porch of our home. $80. In less than 2 months the print was faded and totally unreadable. So disappointing.

Barbara
I see the negative reviews and I'm really amazed. Not my experience at all. Ordered 4 Halloween items with names and they arrived within a week in perfect condition. You get to confirm everything before shipment to double check spelling and items. Very happy with my purchase and ordering more items.

Toobie
Incorrect engraving - won't refund/replace!
I got this as a gift from my sister, and she was mortified to learn that they had messed up the engraving, with the word 'Bowl' being engraved on the scoop, and the rest of the phrase on the bowl - and the company are refusing to refund or replace, when clearly they're the ones who have made a mistake, not my sister! It's such a lovely idea for a gift but horrible when it gets messed up and the company refuse to fix it!

Jackie E
Appalling will never deal with this company again. The email I received said the goods had been shipped, when I looked further in to this, the goods were still in the warehouse. I have been very badly let down down by an unscrupulous company, to late to order anywhere else for Christmas.

Sarah D
Do not give them your money
I wish I could give no stars. They take your money, you don't get the product and their contact info isn't legit.

Mark E
What a terrible company! Today, on June 10, 2020 I received a refund for a purchase I made on March 10th. A purchase that I immediately cancelled within 1 hour. Nothing was shipped, no returns, no unusual details.
Only an immoral, thieving, rip-off company would take THREE MONTHS to complete a refund on a transaction immediately cancelled.
DO NOT DEAL WITH THIS COMPANY, NO MATTER WHAT!

Jessica L
I wish I could give a negative score! I had a discount from a previous purchase and on the site I was ordering through, it offered free shipping but when I submitted the order it charged me...so when I called to get it taken care of, not only was the lady very snotty about letting me know that they do not allow 2 discounts on ANY purchase (even tho I received it last time) but when I asked to speak to a supervisor, I was told she was too busy... are you kidding me!!! Needless to say I will never purchase again from this company who can't even appease a customer with letting me explain the situation! This is by far the worst customer service!!!!

Kay B
After looking at their site-I did not order at first. Then they sent me a e-mail telling me it was 25% off that day. I went on and ordered a doll at the discounted price of $22.99. I was charged with 100% price instead of getting the discounted price.. I contacted them and they sent letter showing the $29.99 price they charged me- totally ignoring it was suppossed to be at 25% discount... they didn't even mention the discount! Will not order from un reputable people again. Buyer beware.