Perfect Origins Reviews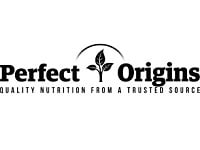 Perfect Origins is a nutritional product company headed by Dr. Charles Livingston, who states that his goal is that his customers live the healthiest life possible using dietary supplements that are backed by science.
His website offers a video presentation that is all about his unique, patented weight loss and wellness supplement product called LivLean Formula, which focuses on getting your body in shape to lose weight and keep it off.
Perfect Origins also offers a bonus gift of the Fat Burning System guide to new customers.
How Does It Work?
According to the website, most people who have become overweight have a problem with a dysfunctional liver.
People with liver problems cannot burn or process fat the way they need to, and without proper liver function, people gain weight and store it right around their midsection.
Regular dieting will not fix your liver problems, so you need a product that will provide a liver cleanse and get it working correctly again so that you can not only lose weight, but keep it off once it is gone. The goal of LivLean Formula is to do exactly that.
Cost/Price Plans
A 30 day supply of their product currently costs $67, but since they encourage their customers to use it for longer periods of time for better weight loss effects, they also offer a three month supply for $179, and a six month supply for $327.
Ingredients and Side Effects
The main ingredient in their supplement is Milk Thistle, or Silymarin, which protects and regenerates the liver and was shown to help the average user lose 18 lbs more than placebo users when they took 200 mg a day.
The product also includes Selenium, to boost metabolism and help the liver process fat, as well as thirteen other "powerful" and natural ingredients that have been shown to assist in the weight loss and wellness process.
Refund Policy
Perfect Origins Terms and Condition offers a "365 day money back guarantee."
Customers have to return the unused portion of their product, or even the empty bottle, along with an RMA number they received from Customer Service and the original invoice.
However, their video presentation says that their products are sold through Amazon.com, so customers who have issues can always contact them for further assistance.
Customer Service Contact Info
This company offers a published phone number of (800) 815-6073, and a mailing address, 1950 E Greyhound Pass, Ste 18-344, Carmel, IN 46033, and though they currently do not have a published email address, you can submit questions or complaints directly to their website.
Reputation
While there are hardly any reviews concerning this product's effectiveness for weight loss goals, there are reviews of the company and it's policies, and many of them state that receiving a refund from this company was almost impossible.
Most of the complaints stated that Customer Service was not helpful and would not return emails or phone calls.
Is It Safe?
There does not seem to be any complaints regarding safety at this time.
If you have any experience with Perfect Origins or their products, please leave your reviews below.
You may also be interested in
Perfect Origins Customer Reviews

Targetproductions
Dr. Livingston, or whom ever is behind this brand.
Perfect Origins has the worst customer service and communications department. It seems that your company is in the purpose of misleading, lying to people and stealing. There is no customer service,  no follow up calls. I have been trying to track my order with no answers. It seems that your team is only charging credit cards and no shipping... At this point, I am to believe that your company is just another internet scam.
I hope you or anyone on your team contact me and follow up on this e-mail.
Thank you 

Steve S
Horrible Customer Service
This company was a NIGHTMARE to work with...I wanted to return the item within their 60-day policy...but didn't initially receive it in a timely manner....so they did NOT want to refund the cost. Nothing but frustration....horrible customer service

Mary A
I can pretty easily lose and gain weight. It depends on my food exercise and supplements. This supplement literally made me GAIN 2+ pounds in a month while I ate super healthy and exercised hard and frequently! !

Chris
Good product, but a cheaper alternative with same ingredients available
LivLean lives up to what was marketed to me. I lost weight, I lost belly fat, I feal leaner and I feel better.
However, LivLean is too expensive. There is a product named "Liver Support and Detox" by Cultao that has the exact same ingredients at about half the price. It's available on Amazon.com

Eloise
Since I added LivLean to my diet I have seen boosts in the amount of weight that I have been losing. In three weeks I have lost 7 pounds. Before taking LivLean I was only able to lose 3 pounds in three weeks following the exact same diet and workout schedule that I currently am now. My friends and family have noticed the weight that I have lost. It feels good when people take notice. I would recommend LivLean to anyone who is trying to lose some extra weight.

Toven
Finally, a product that works
I was pretty skeptical about using this product, so I started out with a 30 day supply. After about 2 weeks, I began to notice subtle differences in my weight. Fast forward to today, I've been using it for about 4 months and have dropped a considerable amount of weight (45 lbs). Of course I have been working out and eating right, but Perfect Origins has really made a difference for me.

Philip M
Results are not it yet. After one month there is no evidence of weight loss but then gym and exercise time has been reduced this summer and i DO NOT EXPECT that swallowing a pill BY ITSELF is a magic potion. However, I cannot seem to access the Pdf that first accompanied the sales pitch and after the first effort to contact customer service, "all representatives were busy" and I was only able to leave a message. Hmmmmmmm.
Jury is still out.