PeopleWhiz Reviews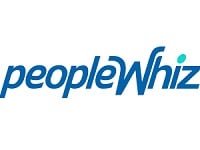 PeopleWhiz Review: Legit or Scam?
PeopleWhiz is a website that provides comprehensive background check services using a compilation of public records databases.
Before online databases existed, public information about a person was recorded and stored with various agencies and compiling a thorough background check was arduous.
PeopleWhiz states that they use their proprietary platform to scan over 67 billion searchable public records and provide fast and accurate reports.
Is PeopleWhiz a legitimate site? We'll take a closer look in this review.
What is PeopleWhiz?
The website interface is simple and straightforward. Users are required fill in basic information on the person they want to search for, such as the person's first and last name, city, and state.
This basic information is, in most cases, enough for PeopleWhiz to find the requested info.

In some cases you may need to fill in additional information, such as the middle name and age of the person, to further narrow down the search.
A PeopleWhiz search usually lasts about two to three minutes. The results of a search include Federal, State and County records along with social media profiles.
The information they compile can include things such as:


Email Address
Phone Numbers
Birth records
Known Relatives
Weapons Permits
Professional Licenses
Business Partners and Associates
Judgments
Bankruptcies

Marriage & Divorce Records
Court Records
Assets
Address History
Misdemeanors
Traffic Tickets
Criminal Records
Mug Shots
Warrants & Arrests

PeopleWhiz claim to be able to locate any recorded instance where a person interacted with a government/private sector agency that included a public record.

While the resulting information is publicly available to anyone, PeopleWhiz is offering is the convenience of having the data from all these various sources compiled into one report.

In their advertising, the company claims to be the top platform providing this service. However they do declare that there could still be missing or inaccurate information in their reports.

They go on to state that the most common occurrence of this is when people have a common name that is shared with many other individuals.
Other examples of errors are when handwritten records are incorrectly transcribed when being digitized, which is outside of their control.
PeopleWhiz states that if you've found incorrect information in their report, then you can contact the company regarding the accuracy of the report.
Is Using PeopleWhiz Illegal?
While the information that PeopleWhiz collect is publicly available, there are laws that describe certain things that the information can not be used for.
The 1970 Fair Credit and Reporting Act (FCRA) regulates the legal use of consumer information filed by consumer reporting agencies. It focuses on accuracy, fair use, and privacy.
PeopleWhiz's disclaimer states that under the FCRA


"It is unlawful to use our service or the information we provide for any purpose that would require FCRA compliance; this includes but not limited to making decisions about consumer credit, employment, insurance, or tenant screening. PeopleWhiz is not a consumer reporting agency as defined by the Fair Credit Report Act, we do not provide consumer reports. Since PeopleWhiz only collects this data and does not create it, we cannot fully guarantee its accuracy."


On their website they outline the instances where you should not use their service. These include:
Employee Screening
Screening Potential Employees for ANY Job
Hiring People To Work At Your Home (Babysitters, hospice caretakers, nannies, gardeners, landscapers etc)
Educational Admissions & Scholarships
Screening Tenants
Extending Credit & Qualifying for Insurance
Customer Initiated Business Transactions
To help users better understand what types of reasons they can use PeopleWhiz for the website offers some suggestions:
Checking Out a Potential Roommate
Prescreening an Online Date
Obtaining Public Court Records
Checking Out Online Buyers and Sellers
Self Search
Address Lookup
Check your kids' carpool driver
Neighbor Lookup
Thereby the service that PeopleWhiz provides is legal and does not break any laws, yet it is also up to the user of the service to have legal reasons for using the service and to make use of the information they find in a legal manner.
How Much Does PeopleWhiz Cost?
The website does not make it immediately clear how much their service costs to use, and people even often wonder if the service is free or if PeopleWhiz offers a free trial.
Even looking through the website's FAQ does not offer an answer. You only find out the cost of the service once you try to submit your first search.
PeopleWhiz is not free. It has a tiered pricing structure that's based on how long you wish to use their service.


Recommended Plan - $27.99 / month for 1 month of unlimited reports
Moderate User Plan - $22.95 / month for 3 months of unlimited reports
Power User Plan - $14.95 / month for 6 months of unlimited reports

If you choose not to select one of these plans then PeopleWhiz will present you a trial offer for 5 days of unlimited use for $1.00.
After the 5 day trial period your plan will automatically be converted to a monthly plan for $29.99 per month.
Furthermore, unless you cancel your subscription all plans will automatically renew under the same terms at the end of the billing period.
Customer Service
PeopleWhiz lists a phone number, email, and a FAQ section on their website.
If you have any billing issues, questions, want to report inaccuracies, or need to cancel your subscription you can reach a representative.


Email support at [email protected] is available Monday through Friday and you get the answers in about 24 hours.
PeopleWhiz states a live person can be reached by phone at (833) 276-9449.

You can also reach out to the company to have your information removed from their database by going to PeopleWhiz.com/optout. You will have to provide an email address and photo ID to confirm your identity.
PeopleWhiz Reviews & Complaints
PeopleWhiz has run many advertising campaigns with one popular ad strategy enticing people to get reports on their romantic partners to see if they're cheating.
The ads used catchy headlines such as "One thing all cheaters have in common…" or "Are you being lied to?"
This led to a lot of people trying the service, but also generated many complaints from users who felt the results didn't live up to the company's claims.
In general the majority of PeopleWhiz customer complaints can be split into two categories, disappointment with the search results and the company's predatory billing practices.
Disappointment with the search results often came from finding inaccurate information.
For example, many reviewers reported searching for themselves or someone they know well and finding inaccurate, and sometimes damaging, information.
Many customers also feel deceived by the $1 trial offer, after which they're shocked to see a $29 charge on their credit card for a month's worth of reports, often when they were only interested to get info on one person.
This also happens to customers who were not aware that all PeopleWhiz plans automatically renew, with sometimes even higher charges when their longer subscriptions were re-upped.
There are some positive reviews from customers who praise the website for saving them from certain persons in their lives.
PeopleWhiz also has an A+ rating according to the BBB.
Though the company has a large number of customer complaints, they consistently respond to these complaints, which the BBB takes into account when setting their rating.
Competitors and Alternatives

PeopleWhiz vs TruthFinder - TruthFinder is a similar website that offers services in the US.
Additionally, TruthFinder states they offer a dark web scan where users can enter their email address and see if their info has been compromised on the dark web.
The Bottom Line
So, is PeopleWhiz legit or a scam?
With the mixed reviews that the website gets we think the answer depends on which aspect of the company is in question.
While the website offers a legitimate service, some users are rightfully put off by the fact that the company doesn't clearly display the prices for their services until after they use their email address to make an account.
PeopleWhiz billing practices also tend to garner a lot of negative feedback.
Furthermore PeopleWhiz claims that their service is superior to competitors because their tech can accurately differentiate data for people with the same names.
However, based on customer reviews it seems that this is still a major source of issues for their users.
Overall, it's difficult to recommend a company with this many customer complaints. If you're aware of how the billing works it may be a tool to consider depending on what you need the info for.
There are many competing services available, though most of them work in similar ways with comparable billing practices and customer reviews.
For more serious background checks there are also professional tools available for specific reasons, such as if you need to do a credit check on a potential tenant. You may also try to find specific information that you need using state or federal databases.
If you have any experience with PeopleWhiz or their services, please leave your reviews below.
You may also be interested in
PeopleWhiz Customer Reviews