PC Matic Reviews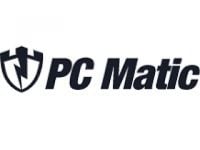 PC Matic, formerly PC Pitstop, is an online application used to scan your computer for viruses, from where the company states its software will remove any existing viruses and block the threat of new ones.
In addition, it is able to locate updates and apply these updates to programs running on your computer. PC Matic offers increased security, increased performance, increased speed and stability.
PC Matic compiles data generated from scans of all their customers. This information is gathered and computed in a database called Cloud. Integrating Cloud into PC Matic's design allows real-time protection. This means that any new viruses or bugs are instantly added to their database and then used to improve the scans on your computer.
A year of service, with a 30-day guarantee, is $49.99, which is a little pricey. The only requirement for this program is an internet connection. PC Matic can also be used on up to 5 computers and updates are automatically downloaded for free.
Another service, included for free, is the availability of scan reports, which can be directly emailed to you. These reports outline what the program's scans are finding and where viruses or problems may be coming from.
It's important to remember there are many viruses that are hard to find and there are constantly new ones being discovered, so any anti-virus software is going to have gaps.
From the PC Matic Website, you can download a free scan check, which is quick and simple. This scan will detect viruses that may be on your computer. If there is a virus, the idea is, you will buy this program to remove the virus. Is the free scan a real scan or a real scam?
If you have any experience with PC Matic or their services, please leave your reviews below.
You may also be interested in
PC Matic Customer Reviews