Pawtrack Reviews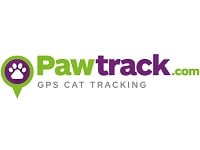 Pawtrack is a GPS enabled tracking collar designed specifically for pet cats, though the website states it can also work on small dogs.
How Does Pawtrack Work?
According to their website, Pawtrack is the world's most advanced cat tracking system. This collar weighs just under 2.5 ounces and can easily be charged using a micro USB from your computer or wall adapter charger.
Pawtrack says that though their collar is able to help pet owners when they believe their pet may be lost, the real benefit of this trackable collar is to always know where your cat is going and what it is going when it is away from the house.
To do this, the collar uses both GPS and GLONASS for the most advanced tracking, even in the most challenging circumstances.
The collar also uses your home Wi-Fi to detect when your cat is at home, so that it can switch battery modes and ensure that you have the best battery life management.
Finally, the website says that this collar is also splash proof and should be able to easily handle the weather and circumstances your cat might encounter, and it is constructed using elastic so that if your cat gets trapped somewhere, the collar will release to ensure your cat isn't injured.
Mobile Options
At this time, all tracking information for your cat will be available from a website, but in the future Pawtrack does hope to provide mobile applications so pet owners can track their pets from tablets and smart phones.
Cost/Price Plans
Since this product is available in more than 170 different countries around the world, there are many different prices that you will find posted for the Pawtrack collar. You can easily find your country of residence, however, and the listed price for that country.
In the United States, the Pawtrack collar is priced at $160.00, and this includes the collar and the first twelve months of GPS tracking.
Once your initial year has passed, you will need to enroll in a monthly tracking service which is currently priced at $5.99 per month in the US.
Refund Policy
Currently this website says that customers have the first seven days from the date of delivery to return their collar and cancel their monthly subscription.
Customers will not be able to return the collar for a refund after the first seven days have past, but if your collar fails within the first twelve months of purchase, the website says that they will replace the collar free of charge.
Customer Service Contact Info
Customers who would like to contact Customer Service with any questions, concerns, or complaints can do so by email at [email protected]
Reputation
In general this service appears to be well liked and well respected for the kind of advanced tracking it uses, as well as the smart operation of the collar, which recognizes not only when your cat is at home and connected to your home Wi-Fi, but also when your cat is sleeping, so that it can provide the best battery power management.
The concern, though, is that this kind of smart operation is necessary because the entire collar must be taken off the cat and charged for up to four hours whenever the battery is low. In addition, because this company does not yet have a mobile application, it may not fit the needs of all pet owners at this time.
Competitors and Alternatives?
There are many different tracking devices, both designed for pets like the Tagg Pet Tracker and those just designed for tracking in general, which can be implemented in a way to track your pet.
If you have any experience with Pawtrack or their products, please leave your reviews below.
You may also be interested in
Pawtrack Customer Reviews