Park Lane Jewelry Reviews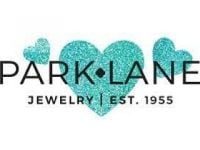 Park Lane Jewelry, founded in 1955, states they are the world's leading direct sales jewelry party company. The company's products are available for purchase exclusively at home parties or on their website.
In addition, they also offer an opportunity for people to become Park Lane representatives, which they call "Fashion Directors," which is a flexible work opportunity that allows them to earn money from home.
How Does It Work?
Customers who would like to host a jewelry party must first use the Park Lane Jewelry website to find a Fashion Director in their area who will run a party for them.
Party hosts will have access to a wide variety of bonuses for doing simple things like confirming the guest list, as well as many different discounts on their own jewelry purchases.
Those who would like to become a Fashion Director should know there are sign up costs, and that income begins with 30% commissions paid weekly based on what you bring in from your parties, as well as access to bonuses based on your sales.
Cost/Price Plans
Their jewelry and accessories range in price, from as low as $15 per item upwards to $400 and more. There is no cost to host a jewelry party other than the costs you choose to include in throwing a party for your friends and family members.
The cost of becoming a Fashion Director is dependent on the package you choose for yourself, but they do begin with a $39 down payment.
Refund Policy
Park Lane Jewelry has a policy that allows you to exchange or replace items up to 120 days after you receive them. Cash refunds are only available within 30 days and original receipts and any bonus items you received with your purchase must be returned as well.
Customer Service Contact Info
The Park Lane Jewelry website offers the ability to submit a message directly to their website and receive an email response. You can also find a Fashion Director online to speak with, you can call Customer Service directly at 800-621-0088, or send traditional mail to 100 E. Commerce Dr., Schaumburg IL, 60173.
Reputation
Park Lane Jewelry seems to have a good reputation, with hardly any complaints regarding quality or customer service.
However, the company was involved in a year 2000 lawsuit where independent contractors claimed the company beached an oral agreement.
Is It Safe?
There does not seem to be any complaints regarding safety at this time.
Competitors and Alternatives?
There are other companies that operate similar to this, such as Silpada and others.
If you have any experience with Park Lane Jewelry or their products, please leave your reviews below.
You may also be interested in
Park Lane Jewelry Customer Reviews

Elizabeth
Tarnished and broken jewelry and cult like recruiting
I loved this jewelry at first but then the more I got the more things went south! Earrings started breaking and tarnishing at points it didn't even have contact with my skin!
The rings are all green and tarnished and two different necklaces I got I never got to wear because they broke right out of the box!
And since I didn't try the pieces on until after the return policy the consultant won't help me fix it! They have a cult mentality of just getting people to sign up for this crap jewelry saying it is different but honestly I have fake Walmart jewelry that has held up better!
Stay away or get sucked into holding showcases every couple of months!

Jenna G
Seems like a great company to me
I'm not a consultant, and I never will be, but I have had nothing but good luck with their products.
I had an issue once where a bracelet started to tarnish bc I wore it in the ocean and they sent me a new one. The 2 consultants I know personally are amazing women.

Muriel D
Poor quality and customer experience
The return policy is awful and so is the consultant I worked with. I bought the Bamboo Necklace a few months ago, but wore it for the first time on yesterday. It completely fell apart after one wear! I called the consultant I worked with to get assistance with the return process.
Although it was past the 120 day mark, let's remember...the necklace broke after one wear! I told the consultant that I would give a bad review of this necklace online...and the consultant hung up on me! I 'politely' called the consultant a not so nice name as I was offended that she hung up because I simply provided my honest and very direct feedback.
She is a poor representative of the company! Furthermore, I want my necklace replaced at no cost since it fell apart after ONE WEAR!

Kiimmm
My mom bought some earrings and they gave her a bad allergic reaction. She had a hole the size of a dime in her ear because of the earrings(it closed up soon after we took the earrings out). Plz if you are sensitive to earrings shop somewhere else.

Leslie m
Bought several pieces from Parklane the quality of the merchandise is so cheap and it is made in China! Plating it's terrible and it turns Greek within 5 to 6 wearings. Better to buy jewelry in a department store where you can return it easily if you have any problems with it. Save your money and shop elsewhere!

Susan E
I hate to see that people have had such bad experiences with Park Lane. I had a show back in February and I did not have any issues at all. Show orders are supposed to go directly to the hostess not the fashion director.
One of the items that I ordered was entered wrong and I got the wrong one. I sent said item back and in a total of 2 weeks I had my correct item. I did have the item in the mail to return the day after I got it.
Friends who booked shows from my show had their orders sent to them as well with out any problems other than some back ordered items which were back in and sent out in a week and a half.

wendy h
I have the similar experience to those described above. I ordered some jewelry in August and took advantage of some sales they had going on. I was promised my jewelry within 10 days however, 2 months went by and my jewelry was finally mailed to me by the consultant only be missing half of my order. I contacted her and it took another month and a half for her to get back with me. She finally mailed my order to me after multiple lies and excuses about where it was. I discovered in this 2nd shipment a bracelet I ordered was still missing. I was told it go overlooked and would be shipped in a couple days. It's been 3 weeks and still nothing. I notified the consultant and I don't get any response from her at all. She ignores all my emails and messages. I just sent a message to customer service and have proof of my cashed check, my emails, and facebook messages to give them. I am skeptical I will ever see my bracelet or get my money back for that matter after seeing all these reviews. Sad part is that the bracelet was a Christmas present and now i probably have to spend more money and find a new gift. I will NEVER EVER deal w/ anyone from there again. I will contact the BBB if I have too.

Sherry
I have been buying Park Lane Jewelry for several years from my sister. I have always been pleased with the quality of their products, especially the rings. I liked the products so much I recently joined as a Fashion Director myself. I have enjoyed getting paid each week I have a party and the commission is good. I have only had one piece break and I caught it in between something and tugged hard enough for it to break. I wish some of the pieces were more affordable so that is why I gave it a 4 star rating. The best way to get the most out of the products is to have a party!

Nat
it's November and still waiting for a necklace I ordered in AUGUST!
awful company, the chick i ordered it from never called back even though I have been calling and leaving voicemails weekly, and facebooked her, no response, she does read them right away.She did cash the check in September! Take your money to someone who will be held responsible and will get your items when promised, not NEVER or months later. The customer service is making it out to be my fault that I just called them and it will take time for them to return my money, I'm sorry That i was trying to contact the chick but yes blame me for not calling you sooner, worst experience with retailer EVER!!!!