Paleovalley Reviews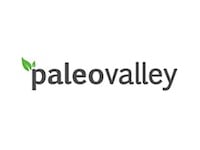 Paleovalley was created to fill a gap in the market for high quality Paleo snacks that not only removed harmful ingredients, but also provided a high amount of nutrients.
The founder had a health problem for 13 years until she did the Paleo diet which helped with healing and recovery. She then wanted to help other people experience the same health benefits through high quality products.
Paleovalley started with a handful of items, mainly promoting their 100% Grass Fed Beef Sticks, they have since grown to be a large producer of a variety of foods, snacks and supplements.
Products and Ingredients
Paleovalley sells both nutrient-rich products and Paleo meal plans that people can subscribe to. Here are the key features of some of their top selling products:
Vitamin C Essential Complex - Broad spectrum immune support comes from organic superfoods: Amla berry, Camu Camu berry, and unripe Acerola Cne serving contains 750% daily recommended intake of vitamin C.
Organic Supergreens Powder - According to the website this supplement is designed to give you energy and nutrients in a drink form. It contains 23 different superfoods and no cereal grasses, with high doses of Vitamins A and C, Zinc B vitamins, Iron, and Manganese.
Turmeric Complex - The company states that they use all certified organic, whole food ingredients in their Turmeric powder and have included organic coconut oil powder and black pepper to improve bioavailability.
Organic Paleo Superfood Bar - Made with certified organic, antioxidant-rich superfoods, free of soy, gluten, added sugar, artificial sweeteners or sugar alcohols.
Naturally Fermented 100% Grass Fed Beef Sticks - 100% grass-fed beef. Free of soy, sugar and gluten and are a source of Omega 3.
NeuroEffect - Mushroom blend containing 8 different types of whole mushrooms, cultivated naturally and organically. They claim to provide 2,100 mg real mushrooms that are >26% beta glucans in every serving.
Other popular products include: Apple Cider Vinegar Complex, Grass Fed Bone Broth Protein Powder, and Pasture raised Turkey Sticks.
Cost and Price Plans
The cost of Paleovalley products vary and are set up in a way that rewards you for higher volume orders. Ordering more products allows you to qualify for free shipping as well.
You can also join their subscribe & save program for an additional 5% savings. However this sets you up for an automated delivery of extra products.
Customer Service
You can contact the company on their web form (https://paleovalley.com/contact/) and follow updates on Twitter, FaceBook, and Instagram.
Paleovalley offers a full 60-Day, no questions asked refund policy on every order and offers free shipping on orders over $75.00.
Customer Reviews & Complaints
There are many positive reviews of their products found on their website. Customers gush over how good the products taste and how much energy they get from them. Those following Paleo diets also appreciate having convenient snack options since they can't eat most snack foods.
However, here and on other independent review sites you'll find more complaints and negative experiences. Some of the more common complaints center around the high cost of the products.
Others call out customer support as something that can be improved upon. People don't like that there is no customer service phone number listed on the website and some have expressed having difficulty getting a reply from support after submitting their online forms.
We were able to find their phone number which is (800) 920-7210. There is also an additional email address where you can try reaching them, [email protected]. The company is headquartered in Boulder, CO.
Competitors and Alternatives
These days the Paleo Diet has gained enough popularity where you can find many snacks and ready to go meals at health food stores around the country.
Other companies that sell Paleo-friendly snacks include Steve's Paleo Goods and Primal Kitchen.
Where to Buy?
You can order all products through the website (https://paleovalley.com/store/) with some of their most popular items like the Beef Sticks being sold through Amazon.com and Walmart.com
Are Paleovalley Products Worth It?
While the prices for their products may be high and they do try to encourage you to sign up for auto shipments the online reviews for their products are positive. For instance the Paleovalley: Essential C Complex is rated as an Amazon's Choice product.
We recommend starting with a small order to see how well you enjoy the snack/supplement flavors and if you're satisfied with the company's performance.
If you have any experience with Paleovalley or their products, please leave your reviews below.
You may also be interested in
Paleovalley Customer Reviews