Paleovalley Reviews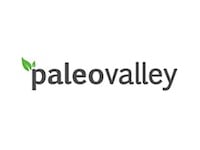 Paleovalley Customer Reviews
My ordering issue has been successfully rectified 100%!!! Yay!!! Such appreciation to Matthew for hanging in there and seeing it through! I feel secure in now ordering again from PaleoValley! Thank you for listening!!!
Ordered beef sticks, love them. The bars, not so much. The vanilla protein powder is good. That's not the problem.
I signed up for the continued shipments, then immediately stopped it realizing I wasn't sure I wanted to do that. PV stopped my payment immediately. That was not the problem either.
The problem is that I have gotten nearly 50 repeat emails (no exaggeration!) within the past 2 days saying my cc was declined for the next shipment (of which I had declined over a month ago). I had cancelled it so could not be charged - which is good.
I emailed PV, Matt apologized. Nice. However the auto emails continue.
It's so annoying.
I went to my account and tried to get off the mailing list.
I send all their emails to junk.
I returned all the auto emails to see if they would stop them.
They keep coming.
I hate to write negative reviews, but when there is no phone number to ask for assistance, this may be the only way to get it resolved.
IF this gets resolved, I will let you know.
Until then, beware...unless you like a very full inbox of emails that don't even pertain to your situation.

MB
products made me feel sick, bars are especially gross
I have no ill will towards this company and they were quick to respond when I requested to send the items back, which cost me $25 in shipping.
The apple and chocolate bars are inedible in my opinion. They have a slimy texture that oozes out of the packaging. I took one bite and spit it out. The beef stick tasted fine, but I felt nauseous after eating it. The super green powder is something I think I could have grown to stomach but after feeling sick from the beef stick I just sent all of it back. I really believe grass fed products are better for our bodies but I could not stomach this line of products.

Dave
Love their whey protein and customer service and the deals they've offered. Just ordered 6 jugs of it. Canceling auto ship was easy the 1x I needed to last year. Didn't love the taste of their beef sticks or bars but hey that's life you gotta try it to find out.

Korrena B
I don't have a good feeling about this company!!
I am very worried now. I just ordered but got confused with the order on how much. ordered to many, and now, even though they says it easy to cancel and contact them it isn't!! Just immediately called my credit card company and they said they already charged my visa for over $100 dollars, I am screwed. There is no way to contact them via phone. Left several emails to cancel. I wanted to order a sample only. I now have to do a visa dispute. Grrrr. I hope they do the right thing and cancel before they send.

Laney
I love these beef sticks. Finally a beef stick I can eat without feeling bad and without guilt! Thank you Autumn and Matt and Mathew, et.al.

Alice
I just signed up for the autoship. I need protein so that I don't get jittery at work. I figured something like this would work. I ordered three different flavors, and to me, they all taste the same. Not a huge deal but just a heads up.
They are quite tasty and easy to eat. I love that they are from grass fed beef and seem to be a pretty healthy snack.

Karen
This appears to be a fake company. I placed an order, but never received anything and now they have my payment info. No way to contact them by email and no phone number available. I plan to report this shady 'company'.

Rose
poor communication by Paleo Valley
Attempting to contact them via phone, leaving a message, but no return call. I want to cancel the monthly beef stick shipment, but not return call or response to my e-mail. I don't like the beef sticks.

Codi S
Good food for thought! And just good thoughts!
I would say I have raising my family on a little healthier version of a typical American diet. I began listening to these podcast while working and have found them leading me towards making thoughtful choices at the grocery store. I love the concept of adding in more good stuff into our lives-- including just kissing stress goodbye. I enjoy the mindset of many of these interviews! Fun people to listen to, good thoughts and good stuff.

Mary C
I ordered the beef sticks and tried one and I started feeling ill a little while after eating it. First I got a bad headache and then some nausea.
I wrote to them 3 TIMES to let them know and to return the remainder of the sticks. I still have not heard from them. AlI I was asking for was to return the rest of them and to get a refund. Their statement claims that they are available 6 days a week and so many hours a day.
Please do not believe them. After 3 emails and still no response, they are lucky I gave it one star. ALL THEY HAD TO DO WAS RESPOND TO ME AND GIVE ME THE INFO ON HOW TO RETURN AND THEY ALSO SAID THEY WOULD PAY FOR THE RETURN SHIPPING.
BUT I GOT NOTHING.

Lorraine
Very poor customer service
Stay away from this company! They auto sign you up to receive repeat orders, Very underhanded. When I received a email that they were shipping again I immediately sent an email and asked them to cancel it, letting them know I never ordered, and they sent the order anyway. PS there beef sticks are so so.