Page Publishing Reviews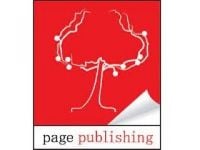 Page Publishing, found online at PagePublishing.com, is a company that states they can help authors transform their book from a rough draft to published hardcopy or eBook with professional help every step of the way.
How Does It Work?
Interested writers can submit their manuscript directly to them for review. Submitted in almost any digital format is preferable, though they do review traditionally typed and handwritten manuscripts as well.
Manuscripts that are accepted for publication will then be taken through every aspect of the publishing process, including editing, page design and typesetting, cover design, printing, distribution, copyright registration, press release creation and distribution, book signings and event coordination, and royalty management.
They say this entire process should take no more than six months on average, and your book will be available through the world's largest retail book outlets.
Cost/Price Plans
The website does not discuss cost directly, choosing instead to say that they provide these services for "a minimal investment." They do however say that they take 20 cents per book for every book sold.
Refund Policy
This company does not publish and likely does not offer a standard Refund Policy for their services. They may offer a Cancelation Policy for customers who wish to withdraw their book from publication before it gets too far into the process, but writers should discuss this with a representative before committing to the publication.
Customer Service Contact Info
Customers who would like to speak to their Customer Service team about their questions, concerns, or complaints can do so by phone at 800-204-6099, by email at [email protected], or by submitting them directly to the website.
Reputation
There does not seem to be many user reviews available for this company, and though there are some posted reviews from customers who believe this company charges an exorbitant upfront author fee, these reviews have not been verified.
Competitors and Alternatives?
There are many companies in today's market that offer to help writers publish and self-publish their works, including companies like Lulu.com, and many others.
If you have any experience with Page Publishing or their services, please leave your reviews below.
Page Publishing Customer Reviews