Page Publishing Reviews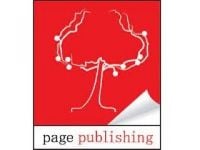 Page Publishing Review: Is it Legit?
Page Publishing is a a full-service publishing house that manages all aspects of book publishing, including distribution and royalty generation.
They state their team includes experts in various fields like editing, art, and marketing, who work together to provide a stress-free and easy publishing experience for authors​​.
However, authors are required to pay Page Publishing to publish their work, which is a hallmark of vanity publishing.
How Does It Work?
Interested writers can submit their manuscript directly to Page Publishing for review. Submitted in almost any digital format is preferable, though they do review traditionally typed and handwritten manuscripts as well.
Their stated aim is to free authors from complex business issues such as eBook conversion, establishing wholesale accounts, and shipping, allowing them to focus on writing and creating.
Manuscripts that are accepted for publication will then be taken through every aspect of the publishing process, including:


editing
page design, cover design, & typesetting
printing & distribution
copyright registration
press release creation and distribution
book signings and event coordination
royalty management.


They say this entire process should take no more than six months on average, and your book will be available through the world's largest retail book outlets.
Is Page Publishing a Vanity Publisher?
Page Publishing is often described as a vanity publisher, a type of publishing company that charges authors to publish their books.
Unlike traditional publishers, who make money by selling books to the public and pay authors royalties based on sales, vanity publishers make money directly from the authors.
Authors pay for the production and marketing of their book, and in return, the vanity publisher arranges for the book's publication.
This model contrasts with traditional publishing, where the publisher assumes all costs of publication and takes a financial risk on the book's success.
While vanity publishing can offer authors a way to get their work published when traditional publishing routes are not available, it's important for authors to carefully consider the costs and benefits, and be aware of the nature of the services they are paying for.
Customer Reviews & Complaints
Page Publishing earns mixed reviews from customer on review website, including on Reviewopedia.
However, Page Publishing has an A+ rating with the BBB where they diligently respond to customer complaints.
There Page Publishing earns high marks, receiving an average rating of 4.87 / 5 stars from over 500 customer reviews.
The company has received 20 customer complaints in the last 3 years and 8 customer complaints in the last 12 months.


Positive reviews commonly mentioned:


Professional and Helpful Staff: Several customers appreciated the professionalism and helpfulness of the staff at Page Publishing, citing good communication and support through the publishing process​​​​​​​​.

Authors appreciated the guidance they received from staff, particularly in navigating the steps from manuscript to published novel​​​​.
Art & Page Design: The company's art department and page designers received praise for their creativity and attention to detail in developing book covers and layouts​​.
Negative reviews commonly mentioned:


High Costs and Lack of Clarity: Many authors expressed concerns about the high costs of services and a lack of transparency about these costs from the outset​​​​​​.

Complaints included high costs for services, deceptive contract terms, and renewal fees that were not clearly communicated upfront​​.

Customers felt misled by Page Publishing, describing it as a self-publisher rather than a classic publisher, and accusing it of not being upfront about its services and costs​​.
Quality of Editing Services: Complaints were frequent about the editing services, with authors feeling that their manuscripts did not receive thorough or professional editing​​​​​​, including failure to correct grammatical errors and poor sentence structure​​.
Issues with Royalties and Sales Reports: Authors reported difficulties in receiving their royalties, discrepancies in sales reports, and concerns about the accuracy of reported sales​​.

Authors also stated they faced issues with their books being mixed up with others or removed from major retail outlet websites, causing sales and promotional problems​​.
Lack of Proper Support and Miscommunication: Some authors felt unsupported by the publishing team, citing a lack of knowledge about the book's content among the support staff and issues with marketing materials and website construction assistance​​.
Lack of Customer Support: Authors reported experiences of poor customer support, including unresponsive coordinators and failure to address their concerns effectively​​.
In summary, while Page Publishing has been praised for its staff professionalism and the quality of its art and page design, there are significant concerns about costs, editing quality, royalty payments, customer service, and overall satisfaction with the publishing process and the final product.
Customer Service
Contact Info
Customers who would like to speak to their Customer Service team about their questions, concerns, or complaints can do so by phone at 800-204-6099, by email at [email protected], or by submitting them directly to the website.
Cost & Price Plans
The website does not discuss cost directly, choosing instead to say that they provide these services for "a minimal investment."
They do however say that they take 20 cents per book for every book sold.
Refund Policy
This company does not publish and likely does not offer a standard Refund Policy for their services.
They may offer a Cancelation Policy for customers who wish to withdraw their book from publication before it gets too far into the process, but writers should discuss this with a representative before committing to the publication.
If you have any experience with Page Publishing or their services, please leave your reviews below.
Page Publishing Customer Reviews