Page Publishing Reviews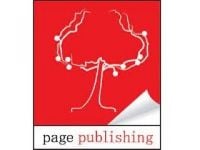 Page Publishing Customer Reviews

Brad
They Will Never Stop Calling
My father expressed interest in Page Publishing about a year and a half ago. At the time, he was terminally ill and working on a memoir. He had only a few pages written, but still they called and called, wanting over three grand to get the process started. My father quickly became more interested in other ways to finish out the remainder of his life, and never did much writing. Still, they called, encouraging him to write, to leave something we could remember him by.
When my father died, I expected the calls to our house to stop, but they didn't. I explained that he was dead, but they kept calling once a week or so. They used hard rebuttals for every possible excuse and were sometimes very aggressive. Someone actually said to me, "Would you consider honoring your father's memory by writing a book about your relationship with him?"
Even after I explained to them that I'm not interested, and that the person who expressed interest is now deceased, they still kept calling me, asking if *I* want to write a book and publish with them. It's been over a year since my father's death, and I got another call today. Once they get your number, they will NEVER leave you or your family alone.

Fred W
I'm so disappointed. The commercial I saw had me all excited until i learned they were vanity publishers. Turned out they wanted over 3000 dollars to publish my book. I went online to see if they were legit and after reading the reviews here I changed my mind. I OWE YOU A HUGE THANK YOU!!!!
BTW, someone in the comments mentioned newbookauthors.com. I ended up using them to publish my book. They also teach you a lot about publishing so thanks for the recommend.

James
thank you all for the information on this PAGE company. I am not going to go with there company, they told me, it will not cost a dime its only going to cost $0.20 per copy sold...I am soory for your lost BUT keep your dreams alive.

Dovid A
I was referred to this company by friends who admitted they knew very little. So I went through the process and nearly bought into their sales pitch. That was, until I read the details of the contract they sent me. Like the previous reviewers, they wanted an upfront $3300 or so dollars and that didn't cover the costs of the copies I might want to sell independently. This IS NOT a legitimate publishing house. It's better to it the old fashioned way or go on-demand. Even if you're desperate, it's better to be known but just your friends than be out over $3000 and have nothing to show for it.

angela s
I have published with them, at a cost of $3745. Fortunately at the time I did have the money but unfortunately they leave certain things out of the contract. For instance they say in the contract that they advertise to 4,000 + media. No where in the contract states that your book is advertised if the media decides to pick it up, I was told that in an email. Plus another thing that was not stated in the contract (which the contract with them is 2 years) is when a copy of your book is sold, a lot of fees are taken out of that also. My book sells for $12.95, after the fees are taken out, i'm left with making $3.14 a book and since its not being advertised as stated in the contract, no one really knows it's out there,

Kathy R
Page Publishing costs to authors
I contacted them as part of an informational article for an independent website and found they want authors to pay $3,200 in costs to get their book published. Ouch!