Page Publishing Reviews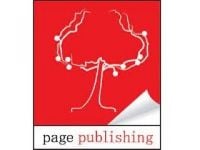 Page Publishing Customer Reviews

Dovid A
I was referred to this company by friends who admitted they knew very little. So I went through the process and nearly bought into their sales pitch. That was, until I read the details of the contract they sent me. Like the previous reviewers, they wanted an upfront $3300 or so dollars and that didn't cover the costs of the copies I might want to sell independently. This IS NOT a legitimate publishing house. It's better to it the old fashioned way or go on-demand. Even if you're desperate, it's better to be known but just your friends than be out over $3000 and have nothing to show for it.

angela s
I have published with them, at a cost of $3745. Fortunately at the time I did have the money but unfortunately they leave certain things out of the contract. For instance they say in the contract that they advertise to 4,000 + media. No where in the contract states that your book is advertised if the media decides to pick it up, I was told that in an email. Plus another thing that was not stated in the contract (which the contract with them is 2 years) is when a copy of your book is sold, a lot of fees are taken out of that also. My book sells for $12.95, after the fees are taken out, i'm left with making $3.14 a book and since its not being advertised as stated in the contract, no one really knows it's out there,

Kathy R
Page Publishing costs to authors
I contacted them as part of an informational article for an independent website and found they want authors to pay $3,200 in costs to get their book published. Ouch!