Oportun Loans Reviews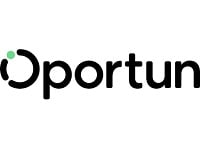 Oportun is a financial company founded in 2005 who's stated aim is to service those with little or no credit history.
Oportun use special data analytics to offer affordable and credit-building loans. They are certified as a Community Development Financial Institution (CDFI) by the United States Department of Treasury.
With over 245 retail locations all over the United States of America, Oportun has grown thanks to their recognized and reliable work ethic.
Their offices offer bilingual customer service (English and Spanish) and have expanded to various states: California, Florida, Illinois, Missouri, Nevada, New Mexico, Texas and Utah. However, their headquarters is located in Redwood City, California.
Products
Oportun offers affordable loans at fixed payments that can range from 7 to 35 months. In addition, there are no hidden fees and no changes to the set payment amount. You may also choose to pay more than the regular payment and even pay beforehand.
The payment deadline is customized to your receiving dates to make the process easier. The best part is that you will steadily build credit score with timely payments and be given the potential to borrow more with lower APR.
There is no need to already have an established credit history because Oportun will look into your specific financial situation to determine results. In addition to that, there is also no need to provide collateral for the loans requested.
How Does Oportun Loans Work?
The process is quite simple and can be distributed into three essential steps: starting your application, submitting your documents and awaiting approval for your loan. The first requires you to fill out an application either in person or online.
Afterwards, you will be requested to submit via online or turn in hard copies in person at the nearest Oportun location the following documents:
Government-issued color picture identification such as driver's license or passport
Proof of income, which can be pay stubs of the last 30 days, or bank statement of the last 60 days
Proof of address in either Arizona, California, Illinois, Missouri, New Mexico, Nevada, Texas, Florida or Utah
Moreover, all documents must be original and not expired. After submitting, you just have to await approval and loan terms.
Cost and Price Plans
Oportun Loans offer loans from 300 to 7,000 US dollars. The amount given will depend on several factors and the amount to pay according to your pay period will also be dependent on those factors.
That said, these factors include but are not limited to:
Amount of loan requested
Income
Expenses
Past credit history - if applicable
The whole application process will only require approximately 10 to 15 minutes and if the required documentation is submitted on time, a same-day decision can be issued.
You will be able to pick up your loan in form of a check or a prepaid debit card in any of their retail locations across the nine states mentioned earlier.
Monthly reports on timely payments, accounts, payoff of a loan and incidents are issued to Experian and TransUnion, which are credit reporting agencies.
Customer Service
If you wish to speak to a customer service representative, you have four options: calling, sending an email, sending a letter, or visiting a retail location. If you wish to call, the number is 1-866-488-6090. You may also send them a quick email at [email protected].
If you have a credit reporting dispute, submit your case in writing with your full name, your address, account number and detailed reason for your dispute.
Customer Reviews & Complaints
There are negative reviews mixed in with good ones as well, so the reliability of the company is up to you to determine.
Most complaints were focused on numerous calls from the company, too many questions asked during the application process and feelings of shiftiness overall.
Some consumers were happy to be given an opportunity for a loan, while others said APR were too high for the small loans they provide.
The best thing to do is take caution and proceed with care when it comes to sensitive information.
Competitors and Alternatives
Finding a loan is incredibly easy, all it takes is a few clicks and minutes online. From the hundreds of loan companies out there, it is important to research before determining which is the correct one for you.
Other competitors and alternatives for your loan needs include: Opp Loans, Earnest and Sofi Loans. All three are also small companies that cater to people with little or no credit history. They also allow for simple credit-building loans.
Where to Buy?
If you wish to learn more about Oportun Loans, check out their website for any updated information. Remember that their service is not accessible to all states but only nine. Also, online application is not available in certain locations, so actual presence is needed.
The Bottom Line
Credit scores are the norm in this day and age - everything is easier with a good score. However, building a good score requires having an opportunity and not many places offer such a chance for someone without a credit score to begin with.
Having no credit history limits many people from receiving loans and other benefits. A good credit score is required and it should be something each person works at through responsible loans.
That is why companies like Oportun are valued by many people. If you need a loan and you have little credit history, then definitely check Oportun Loans out.
If you have any experience with Oportun Loans or their services, please leave your reviews below.
You may also be interested in
Oportun Loans Customer Reviews

Loe
This company is horrible. I am constantly bombarded with mail pre-approvals and etc. I've applied 3 times and was denied each time. They never asked me how much of a loan I wanted. I've never had a company pre-approve me and then deny me after 20 seconds. Please stop giving your information to these people to sell. They are worthless!

Hj
This company refused to speak to me in my native language which is English. (Im not kidding)
And when I paid off my loan, they refused to give me a receipt in English… They would only provide it in Spanish. Anytime I called this company they spoke to me in Spanish and when I asked to be transferred to English, they put me on hold and left me there.
This is a sketchy company and they have my bank account information as well as my debit card. Now I have to close my account and open up new accounts to be sure that these people do not steal from me or scam me even though I have paid off my loan.

Gima
No Integrity Not One of Us
This place raves about how they care they are "just like you" no you're not. You're in a position to loan money while we are at your mercy. All I did was fill out a prequal that said approved but AFTER I gave my personal information I was denied. Come on. How many people have you guys scammed into giving their information just to 60 seconds after they provide information if that….
NOPE not approved. What happened in the 60 seconds that changed my information NOTHING but your companies integrity changed and everything you claim to be!

Lauren N
Stay clear of this company
If I could, I would give them negative stars! Stay clear of this loan company as they provide false hope and false advertisement. I was pre-approved and my phone blew up and I received e-mails daily including on Sunday to complete my application only for it to be denied over a measly 500 dollars.
They squawk about helping communities and never judging a person solely by their credit score which is BS. In a way, I'm glad I wasn't approved since I hear their practices are draconian and unethical.

187 R
Nunca consiga un préstamo de esta gente ni ningún préstamo de ningún banco esta gente son estafadores y lo llevan a una corte!
Never ever get a loan from this company they are a bunch of scammers and in the end they will take you to small claims court get a judgement against you and then put a lien on your property they are beyond evil they do this primarily to the most low income communities primarily Latino communities where usually is a single male income from labor work they pry on the Latino community which is a hard-working Blue Collar community shame on oportun more like opportunists!