Opendoor.com Reviews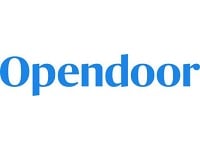 Opendoor is a company stating their aim is to create a new and radically simpler way to buy and sell a home. The company currently offers their services in over 40 select cities throughout the United States.
Inman, a leading publication for real estate professionals, has recognized Opendoor as the most innovative company in real estate. The company is headquartered in San Francisco, with over 1,200 employees nationwide.
Products
Opendoor simplifies the selling, buying and trading process of a home and helps you move onto your next chapter of your life without all the hassle. It allows you to sell your home online so you can skip the hassle of listing, showings and months of stress.
They offer a competitive cash offer with no financing fall-through risk, so that you can focus on buying your new home. Opendoor allows you to close the deal in just a few days at a competitive price, with transparent fees and pricing.
Comparatively, a traditional home sale would usually involve an average of 50 days on the market before closing and you may sometimes encounter a buyer that falls through, and possible hidden fees and costs.
How Does Opendoor Work?
Simply speaking, the three overarching steps to selling your house on Opendoor includes:
Entering your home details to get an offer in a few clicks
Accepting your offer and getting a free assessment of your home
Close on your timeline and get paid within a matter of days.
Opendoor will ask you for your home's most unique features and they'll use the details to give you a more precise offer. The company will also compare your home to the houses that have been recently sold near to your location and this information will be shared for your review.
If you are happy with Opendoor's offer, you can then choose a closing date. Most important to note, is that you have the ultimate decision to determine what you would like your timeline to look like.
Once you've been paid, you will have successfully finished the sale without any listings, showings or waiting.
Conversely, if you are buying, you can easily visit hundreds of Opendoor homes so that you can quickly search for the perfect one and purchase it on your own terms.
Opendoor also has an app that allows you to instantly unlock and tour homes on any day of the week from 6am to 9pm. Upon finding a home you love, you can make an offer for it through the app, or you can also get in touch with an Opendoor Home advisor who can help you answer any questions you may have.
Lastly, if you would like to sell and get a new home through Opendoor, you may choose to use the Opendoor Trade-In.
The Trade-In program allows customers to choose from any home on the market (not limited to Opendoor homes), and sell their current home to Opendoor, thus closing both homes on the same day.
This allows homeowners to close the sale as soon as possible and allows for more freedom.
Cost and Price Plans
For sellers, the charge averages around 6.5% and goes no higher than 13%. This varies based on how long Opendoor predicts they will take to sell the home. This fee helps the company take on the risk and helps cover the holding costs.
Other fees include repair fees, closing costs and real estate agent commissions. If any repairs are necessary, Opendoor will estimate the costs and you may choose to complete the repairs yourself, or let the company help you.
The closing costs include title insurance, escrow fees, and HOA transfer fees which typically range from 1%-3% of your home's value.
Finally, if you work with a real estate agent to sell your house, you will need to pay them the listing commission and the buyer's agent's fee. The commission fees for these usually total to about 6% of the sale price.
However, if you sell to Opendoor without using an agent, you will not have to worry about these commission fees.
Online Reviews/Complaints
Opendoor has received mixed reviews. They have several 5-star reviews that have praised Opendoor for its truly hassle-free process. Some customers who have had trouble selling their houses found that Opendoor made it a lot easier.
Many also appreciate the viewing process since they had many options. Some have also praised the Opendoor website (Opendoor.com) since it is user-friendly and easy to use.
However, the negative reviews are also abundant. Many customers have reported that the company has poor communication and did not offer fair prices for their homes. Communication was either absent or incredibly slow.
One of the biggest concerns is that the company did not do proper inspections.
Upon asking for refunds, Opendoor has apparently told customers that since no problems were found during inspection, the customer cannot do anything, but live with any broken items and appliances in the new home.
Competitors and Alternatives
Similar to Opendoor, there are other sites that can help you with buying and selling your home.
Looking at Opendoor VS Redfin, you can find that Redfin.com uses agents who will help you through the process, planning your selling motivations and timeline.
Redfin also has an open house strategy but actually shows you buyer demand so you can determine better pricing with the market information.
Another option you may consider is Zillow.com. Between Opendoor vs Zillow, you will find that Zillow has an option to rent, unlike Opendoor and Redfin. Zillow's website also allows you choose between agents, an option that is not offered in the previous two examples.
Another option for buying and selling your home is Offerpad. Looking at Opendoor VS Offerpad, the biggest difference is that Offerpad prides itself in the lack of showings and open houses and provides a free local move.
Similarities include allowing you to pick your closing date and offering repair services if necessary, and if you choose.
Where to Buy?
To use Opendoor's services, all you need to do is visit their website at Opendoor.com. Whether you're selling, buying or trading in, the user-friendly website will guide you as you go along.
For buying though, you may want to download the app. The app will allow you to view listings more easily and allow you to tour homes.
The Bottom Line
While Opendoor has many perks, many customers have complained about poor/no communication in general. There are some major issues with repair controversies as well. This means that you must be more wary as a consumer.
However, you should also consider how some customers have greatly benefited from the convenience and hassle-free purchase process that the company offers. You should decide if you'd like to use Opendoor based on your situation.
If you have any experience with Opendoor or their services, please leave your reviews below.
You may also be interested in
Opendoor.com Customer Reviews

yz1
Ultimate bait and switch! We were offered in the near $500,000 range for our home. Jump through all the hoops did the video walk throughs had a personal inspection and their final offer came through around $279,000! Home needed virtually no repairs and has had recent upgrades and refinishing in the last few years. Shameful that they try to steal from desperate people.

Margo K
How well it worked for my problem.
I ordered this with some doubt, and it has exceeded what I had expected! Love this product.

Alex B
Do Not Buy From Open Door
Do not deal with OpenDoor, whatever you do. We bought our first house through them and we've had nothing but problems with them.
First, they listed that the roof was changed in 2010. After inspection, we found out the roof had never been redone!
Then, after having a flood in the house, we found out that the main drainage pipe had been broken for YEARS and was never fixed. There was evidence of previous water damage in the bathrooms and they tried to cover it up with new panel floor.
When we reached out to them because we believe we should've been informed of all those problems, they basically told us that we couldn't prove that they knew about this. We know for a fact that they are the ones who replaced the floors.
In fact, they simply patched up the water damage with the floor. Toilets were not even safely secured to the floor! Don't ever deal with them, they are dishonest and have no idea how to conduct business properly."

CD
Tried selling a house via Opendoor...
Hoping to sell my house without the headache of listing with an agent and having showings, I submitted a request for an Opendoor offer. I had a good, rough sense of what my house might be worth, because I've spoken with three Realtors, each of whom gave me a range of possible list prices.
I have been paying close attention to comparable home sales in my area, but exact comps have been few and far between so far. Per the Realtors I spoke with, my house should sell for around $785K to $810K. Admittedly, this is higher than my current Zestimate ($756K, though, again, I don't have a lot of comps at present, and my house has some upgrades), so I would likely list for $785K-$790K.
Opendoor's initial offer: $623K.
Yup, that's $133K less than my Zestimate, and far less than any list price any Realtor has quoted me.
I mentioned the offer to my neighbor who then submitted his own request for an Opendoor offer (just to see). His house is slightly smaller than mine (about 300 or 400 feet smaller), but has the same size lot, and a slightly worse view (he has a telephone pole right behind his house, I do not).
Our homes are exactly the same age, and both have a 3-car garage. So, as far as Opendoor is concerned, our homes are more-or-less comparable.
His initial offer: $731,500 (which is about the same as his Zestimate)!
After this, I spoke to the person assigned to my offer, who looked at comparable sales in my area and market trends, and agreed that my offer was way too low. I told her about my neighbor's offer, too, and she also agreed that the discrepancy between his offer and mine was really strange, and indicative of a glitch with the algorithm.
Still, all she could advise me to do was to film my house and move the process forward, in the hope that my offer price would be increased substantially. When I asked her if she knew of any offer prices that had been raised more than $130K, she said she hadn't, but still urged me to submit more material, presumably because she didn't know what else to say.
Given the glitch, and the seeming unlikelihood that my offer would be increased to a level I would even begin to consider accepting, I opted to (attempt to) contact someone in corporate instead.
Eventually, I was able to do so, and was told by a member of the administrative staff that, yes, it sounded like there was something wrong with my offer, and that someone from the corporate office would call me today at 11:00 AM my time. That person never called. I called the corporate office again, spoke to another receptionist, and was told to wait (as if I don't have a full-time job to do myself) for the Opendoor rep to call me. I was also warned that he/she might need to reschedule... Two hours later, and no one has called or made effort to reschedule yet.
Interestingly, I've since spoken to a few other people across the country who have conveyed similar stories about Opendoor spitting out laughably low offers, as well as inconsistencies in offers made to one homeowner versus his/her neighbor(s). So I'm experience isn't a one-off.
Overall, I would rate my experience with Opendoor very low. Between receiving an extremely low offer on my house, learning that my next-door neighbor received an offer ~$110K higher for no obvious reason, and being stood-up by someone from Opendoor's corporate office when trying to investigate (and correct) the issue, I'd say Opendoor leaves a LOT to be desired.
Unreliable service, inconsistent offer prices, and impossible to get in touch with anyone who might actually be able to address an issue: not a recipe for customer/client satisfaction. Looks like I'll be listing my house instead...

David A
I am a licensed TX broker, have been one for over 40 years. Also co own a residential office with 35 agents.
Made an offer on a property, negotiated an acceptable price. Open door agent started with delay tactics that lasted for several days, requesting corrections and changes, and ridiculous demands. Issues that could have been resolved in minutes.
and suddenly.... " sorry we are now in a multiple offers scenario all bets are off" . I read that this is also a recurring modus operandi, not to mention an over priced home with at least 50K repair issues. Not exactly full disclosure is also a part of their system. UN-ethical sleazy approach to doing business. Caveat Emptor. I will make all our agents aware of this, plus share with the local board Arlington TX . My wife and co owner of the company is past board chair.

Ann
Incompetence and Mismanagement
OPENDOOR is a totally Incompetent company giving the Real Estate industry a bad name. Their listings are overpriced. They put some lipstick on a piggy and expect to sell for full price. As soon as the Buying frenzy stops (and it will) this company will be out of business.
We recently submitted an ALL CASH Offer, with a 2 week close, on one of their properties. Our Offer price was within 11% of the Listing Price. It was at the same price that another house just closed, 2 blocks down the street.
The OPENDOOR property was in horrible condition, it needed a new roof, new a/c, the walls in 2 of the bedrooms appear to have water damage because paint is peeling and bottom molding is separating from the walls, pool was a very dark color and was bubbling, you cannot even see the bottom of the pool.
Who ignores an ALL Cash offer without even a counter when they are responsible for this listing? Hmm, someone who needs to be FIRED!
If OPENDOOR wants to repair their reputation in the industry they need to clean up their own house before they start representing others. This is a case of MISMANAGEMENT.

Ni M
Slow in responding and horrible customer service from Agent at Open Door.
Sent 3 offers to the open door agent only for her to tell me they are holding a verbal agreement to purchase from the 15th of the month- 3 weeks out the home still hasn't gone under contract.
They are trying to have a bidding war with their properties.
I will be reporting them in North Carolina to the Real Estate Commissioner.

Jennie K
So, my husband and I have recently begun relocation cross country to his hometown. When I got a very good job offer it put some urgency into selling our home. We only had it on the market about a month before we decided to go with Opendoor. I knew we would not make a big profit, but since I had good equity, we would be okay with the settlement. I had read all the reviews, done some research and even retained my agent for the process at my expense. The offer was very low, and the fees are very high, the cost of convenience I suppose.
At this point the repairs came out to 4,300. A bit high, as if I am paying for improvements for them to flip it, but again, perfect victim due to urgency. This is where it gets bad, really bad, I am already losing tens of thousands versus a market sale, I am in my new hometown closing remotely. The mobile notary comes to my Airbnb on Wednesday, we sign, husband signs in Texas. Done. Nope, TWO hours after closing I am informed the math was wrong and it would be 6K less! After closing! People, I cannot stress enough the fact that this was AFTER closing!
The first story was Opendoor commission, the second was taxes, nobody really knows. They just want an extra 6k and since I am even more pressured with pending home purchase, I believe they thought I would have no choice. Wrong, I went through the settlement sheet and every department that let the error slip was forced to rebate their fees, my agent reduced hers and they made up the difference. Did I mention I am in leadership??
The story is not over though, as I sit here on the east coast on Friday afternoon, still no funds. They can't seem to put a trace on the wire that they documented as executed on Thursday and was not executed until this morning. But, still NO funds. I call the closer and she informs me that that they accidentally sent a live check via FedEx to the property address they now own, in Texas, and the wire transfer tracking number I was provided was for my agents funds not mine. Please note the finance company and title company are owned by Opendoor.
To conclude, it is 5:15 EST on Friday and I just got funded on a transaction from Wednesday. My closer was genuinely upset and did resolve it, but had it not been for multiple calls to the office, my bank, my mortgage company and agent it could have been weeks. Only use Opendoor to get rid of a mortgage payment, nothing more. There are people that depend on the equity to buy a new home and with Opendoor you will not be sure even after closing.