US Concealed Online Reviews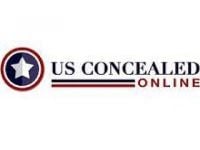 US Concealed Online is a website run by Concealed Coalition Inc., promoting an online training course they state grants a certification that aids in receiving a concealed carry permit in certain states in the US.
Concealed Coalition, found at ConcealedCoalition.com runs a number of similar websites promoting their services.
How Does It Work?
According to their website, US Concealed Online offers an educational safety training course, with accompanying printable certification, which provides customers with the training and documentation of competence with a handgun.
This certificate is meant to satisfy the state requirement that confirms you are proficient with a firearm, and would qualify you for a Concealed Carry Permit.
To be clear, US Concealed Online is not associated with a government agency, and are not affiliated with any state. Instead, they state that the training resources and certificate they issue have been designed to specifically fulfill the requirements of the state in which you're applying for a permit.
Once you have gotten your handgun training certification from USConcealedOnline.com, you do yet legally have a concealed carry permit until you officially apply in your state and provide them with all other required documentation, state fees, photos, signatures, and applications.
This certificate does not include the fees to be paid for actually applying for you permit, and is only meant to fulfill the state requirement that proves you are proficient with a firearm.
Cost & Price Plans
This website doesn't readily provide information regarding the cost of their class to the general public.
Instead, you first have to provide residential contact information, watch an introductory video, then go through an initial 10 question screening process before the website will let you move on to the actual training videos.
Once there, the 'Certification Processing Fee' is shown and the amount will depend on the state in which you're planning to apply for your permit. We saw a fee ranging from $99.99 to $219.99 to earn your certificate from US Concealed Online.
Refund Policy
This website is very clear that they do not provide refunds of their fees for any other reason than if a customer is able to prove that they passed the Online Concealed Carry Qualification test and were then denied a concealed carry permit specifically due to the nature of the training they were provided.
Unfortunately, refunds for any other reasons will not be given.
Customer Service Contact Info
Customers who would like to contact US Concealed Online. customer service with questions, concerns, or complaints can do so by phone at (800) 765-0208, or by email at [email protected].
Additionally, Concealed Coalition lists their contact phone number as (800) 805-2238 and contact email address as [email protected].
Concealed Coalition Inc. lists their physical address as 848 North Rainbow Blvd #508, Las Vegas, Nevada 89107.
Reputation
There are not many reviews specifically for the OnlineConcealed.com, but there are many, many different reviews and commentaries available online for websites that are similar and which offer conceal and carry permits to people that live throughout the country.
The bottom line is that the goal of these websites is to make it as easy as possible to pass the test for conceal and carry; high quality training is not really their main concern.
Depending on your state, a concealed carry class can cost anywhere from $40 to $175, and you can usually find a course around $100 in any state.
Competitors and Alternatives?
There are many online companies which promise to offer their customers these kinds of preliminary training and permit courses, including National Concealed Academy.
Due to the sensitive nature of these types of certifications, customers are really best served by going to their local police department or state government website to find the programs that they recommend for their citizens regarding their own requirements.
If you have any experience with US Concealed Online or Concealed Coalition, please leave your reviews below.
You may also be interested in
US Concealed Online Customer Reviews