OneMain Financial Reviews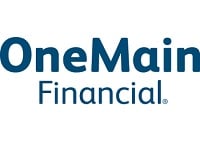 OneMain Financial, a subsidiary of Citibank Financial, has been a long standing lending company providing customized loans across the nation since 1912. They offer an easy application process which enables you to receive the money the same day.
By customizing loans to each individual's needs, they are able to structure your loan around a number of different payment options. With fixed interest rates and fixed monthly payments, there are no surprises and unexpected interest rate jumps which are most typically found in other loan companies contracts.
Loans range from $1,500 - $20,000, the amount of the interest rate depends on if you choose an unsecured or secured loan using your car as collateral. The interest rate also depends on your credit score, your payment history and your income.
You can apply online or in any one of their branches located across the nation. An unusual benefit of getting a loan from OneMain Financial is the risk free 14-day guarantee they offer; you can cancel you loan, return the money, and not incur penalties for cancelling.
They also offer other services such as hardship assistance programs which pertain to homeowners who are in foreclosure or underwater on their home. OneMain Financial offers loan modifications, short sales, or a deed-in-lieu.
Articles and tools are offered through their site for free. There are financial education articles and financial knowledge articles that discuss topics such as identity theft, credit rights, and tips to get your finances in line.
Online calculators are also available, you can plug in your own numbers to determine monthly payments for a loan or calculate payments in the case you decide to pursue debt consolidation.
The recurring theme that has come up in many customer reviews online pertain to OneMain Financial's unethical business practices.
Loans through their company are often accompanied by an extremely high interest rate. The interest rates throughout the country are less than 5%, but they have been applying rates of over 30% to their loans.
Their loan agents have also been leading customers to think they are getting a loan at one interest rate and then turning around and presenting them a much higher interest rate.
They feel that once they get a potential customer in the door they are able to play on the fact that these individuals need money and may be in a crunch for time.
OneMain Financial is indeed a part of Citi, aka Citibank; for some reason, the employees deny any connection with Citi. Questioning the truthfulness of their employees/agents regarding one simple question that they are untruthful about should be an indicator that they may be possibly lying about their services as well.
As with any personal loan or any legally binding contract, always review the document from top to bottom, back to front, and confirm that the contract is the same as what you had discussed initially.
Check out different companies to see where you can get a better quote and overall better deal. Use all of your resources to make an educated and calculated decision.
If you have any experience with OneMain Financial or their services, please leave your reviews below.
You may also be interested in
OneMain Financial Customer Reviews