Oasis Financial Reviews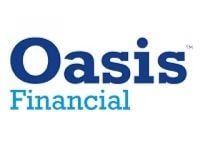 Oasis Financial is a financing company that specializes in providing pre-settlement funding to individuals who are involved in personal injury lawsuits.
The company provides cash advances to plaintiffs who are waiting for their lawsuit to be settled, so that they can pay for expenses such as medical bills, rent, and other living expenses.
How Does it Work?
The company's funding is based on the expected value of the plaintiff's lawsuit. Oasis Financial offers advances to plaintiffs, which are paid back when the lawsuit is settled.
The company claims to have a fast funding and easy application process, making it a popular choice among personal injury lawyers and their clients who need cash flow while they wait for their cases to be resolved.
Because Oasis Financial provides loans in a higher risk industry, and to personal injury plaintiffs who may be in a difficult financial situation due to their circumstances, the company charges a high interest rate on the funding provided.
Additionally, these clients will often settle for less than what they could receive just to alleviate their immediate monetary problems.
There are pros and cons to using a services such as Oasis Financial.
Pros
Provides cash advances to plaintiffs waiting for their personal injury lawsuits to be settled, allowing them to pay for expenses such as medical bills, rent, and other living expenses.

Pre-settlement funding can give the attorney the necessary time to get a better and often higher settlement for the plaintiff.

If the plaintiff loses the settlement, they do not owe Oasis Financial for the funds they provided.

No hidden fees or future charges for the services once they're rendered.

Fast funding and easy application process
Cons
High-interest rates on the funding provided, which can be quite expensive.

Some people may not fully understand the terms of the loan, leading to further financial troubles.

The company does not advertise their pricing scale in order to stay competitive, but they will discuss pricing with you over the phone.

It can be difficult to compare the costs and terms of different pre-settlement funding providers, as they often do not advertise their pricing.

If the you win a settlement, but the settlement amount is not enough to cover the loan and the interest, you may still be responsible for the remaining balance.

The company operates in many states, but it's not available in all of them, so people from some states might not be able to use this service.

The fees associated with Oasis Financial's pre-settlement funding can vary depending on the case and the state laws that apply.

Some critics argue that pre-settlement funding can put pressure on plaintiffs to settle their cases quickly, potentially resulting in a lower settlement amount.
Fees
The fees associated with Oasis Financial's pre-settlement funding can vary depending on the case and the state laws that apply.
Typically, the company charges a one-time, non-refundable fee for its funding services, which is calculated as a percentage of the advance and is disclosed to the plaintiff in advance.
On average, it takes about two days for you to receive your legal funding, though frequently customers have received their funds within 24 hours, and there have been instances where the funds have been approved and distributed within hours.
All prices and fees are final; Oasis Financial assures that there will be no hidden fees or future charges for the services once they're rendered.
Repayment
When your settlement is complete, Oasis Financial will be paid directly from the settlement by your attorney, the same day on which you will receive your settlement funds.
If you do not win your settlement, then Oasis Financial is not repaid, and you do not legally owe them for the funds they provided to you.
Legal Standing
Oasis Financial states they operate in compliance with state and federal regulations applicable to the pre-settlement funding industry, and have operated in the industry for many years.
The company is licensed and regulated by the relevant state agencies, and it is also a member of the American Legal Finance Association (ALFA).
Company and Contact Information
Oasis Financial is headquartered in Chicago, Illinois.
The company's website is OasisFinancial.com and it can be reached by phone at 800-561-4320.
The Bottom Line
Oasis Financial operates in many states in the US and it is known for its fast funding and easy application process, making it a popular choice among personal injury lawyers and their clients who need cash
It's important to note that pre-settlement funding is not for everyone, and you should always consider your own personal circumstances before deciding to use this type of service.
It's always a good idea to review any financial advice you receive and make sure it's a good fit for your own personal circumstances before acting on it.
If you have any experience with Oasis Financial or their services, please leave your reviews below.
You may also be interested in
Oasis Financial Customer Reviews

Wendy N
I applied with them and asked for $2,500. I was "approved". On Thursday, Oct 12, 2023 they called and said the funds would be in my account between 11:00am - 12:00 (EST) on Friday, Oct 13 or I could do Western Union and have the funds that same day. They said it would be $1000 instead of the $2500 I asked for. On Friday, Oct 13 I called three times to hear the same thing. "It's in our Funding Review Department and we are not sure if and when the funds will be released". I asked if they were open on the weekends and they said no.
Well on Monday, Oct 16 (today), I called only to find out that they DENIED me after approving me. I have dealt with enough Pre Settlement Funding companies to know that when you are approved and after everything is finalized, you will receive the funds within an hour. Oasis is a SCAM. They don't care about your situation. They get your hopes up only to pull the rug from under your feet and have you land flat on your back. My advice to anyone seeking help with funding, please read all the 1 and 2 ⭐ reviews. Please take them all into consideration because they are all based on personal experience.

jason g
Do your research and ask many questions
Horrible, they don't inform you of a limit of loans you can take or max amount. They just suck at informing someone fully, you have to learn the hard way.
I have 1,100!$ out and they're being too cheap to give me another loan even though my case liability is 1 million dollars.
Some ppl can't work, bills don't pause especially seeing as you may need a little more, these fools are all timid to lend...that's all loan companies. What's the point in giving out loans when ur afraid to and on top of that lack communication skills. I pray all you loan companies go bankrupt, they were heartless and don't care.
These types of ppl are not ppl they speak to you as if you're not human.

Adenike B
Borrowed $633 from oasis back in 2018 didn't know my case would take 4 years now I owe them like $4,000 if I would've known that i wouldn't have borrowed the money. They prey on people in a bad situation and don't let things be known up front. Rip off, don't do it.

Shcocolate
Horrible/ scam !!!!!!!!
I got into an accident where I was a pedestrian. I seen oasis on the commercial so I wanted to give the company a chance. The worst chance I took in my life ! They gave me only 500$ for rent expense and transportation to and from the hospital. I live in NY 500$ can not get you a room to live in..
I had to get eviction notices and have my health worsen to get another loan for 1,000 and that didn't really cover anything when I'm three months behind. Oasis concept is to take advantage on the weak. I spoke to David G executive director of legal funding explain why I didn't receive another loan I was told to receive and my lawyers and I sign the contract!!!
As well converse through emails and telephone to get me to where I'm not back up with rent at least he said " I'm sorry, we thought this was your first time funding with us so we decline the offer it was a mistake" and basically until my health decline more then I can be helped. That's bull !! I ask for an higher authority he said there is no one higher than him. I even ask for the owner! I I did not received any notice of the denial of my payment I already gave a check to my management because I trust the word of oasis !!!
And now it will bounce and I'm back to square one because of oasis and my job is to make sure no one go through what I did its the worst feeling ever.. Their slogan is all fake and so are the people they have on the commercial don't feed into the hype ! Oasis is out to get the weak and place high fees on their loans to where you will be stress later on..
If you not close to death oasis is not going to help you but use you. Another stress added :/ a one star rating is an understatement I give a zero star since 1 is the only option closer to zero I go with a one star

Alanna
Compare and Do your Homework
I've done some research here and found that whatever company that you use (and I have heard of Oasis, Redwood Funding, Peachtree, etc) you need to ask them what you will owe after 6 months, after one or two years. You need to know if fees are charged or if they compound the interest. then you can compare and save

knickfan4ever
I Also Found Redwood Funding Cheaper
I also found Redwood Funding Group to be much cheaper than every other funding company I have come across. They have one fixed rate for whatever you borrow and there are no fees.

Debbie
I used them, and I can say RIP-OFF without blinking an eye..... Sure they were more than willing to loan me the funds I needed, the loan was $18,000... the contract said a 2 year pay-off was $26,000. which I understand they need funding to keep going.
What they didn't tell me was if I didn't pay the loan at an $1100 monthly pay back rate in the 2 year period which is now getting ready to be paid there are hidden fees at 3% here and 3% there and other crap..... they proceed to tell me it is also accruing $18 a day as long as it isn't paid.
But in reality I am being charged $36 per day since the loan has been taken out which comes to the amount of $44,000 so if anyone can make it without having to use this company please do!!

Jeffrey R
Redwood Funding Group Beats Oasis
People looking for pre settlement funding ought to consider Redwood Funding Group. They never compound their interest and they never charge fees. Also, their rate is a fixed 15% every six months. They have an easy online application.; You should try it, I did.

Mary D
Be Very Careful when borrowing $$$
I borrowed $1200. I read my contract and I saw that the longer my case didn't settle the more $$$ I would owe. I questioned that with my paralegal and was told not to worry about that. That would not and does not apply to me. That was in March of 2008 and was told that my case was going to settle by May or June of that year.
Well my case didn't settle till 2 yrs later (with no reason as to why it was taking so long). In the beginning I was told by my paralegal that slip and fall cases do not get dragged out for years such as serious accident cases. I had finished my therapy. Well as I said I borrowed $1200 and in the end I payed over $10,000 in interest.
I also found out that my paralegal knew the owner very well. Possibly dating. I also heard about another situation such as mine from the same loaning company. So please be careful. I suggest that you make sure of your situation. They make it sound so easy but in the long run....its highway robbery!!!

Dee
I had a great experience with Oasis
I do not have any complaints regarding Oasis. I filled out the application on Sunday evening and promptly late Monday morning, I received a call from an Oasis representative with an approval. They did all the legwork and contacted my attorney.
After approval, I was sent paperwork. I signed the paperwork, and sent it back. My attorney also faxed over signed documents. On Monday evening my funds were sent via Western Union. I had the option of overnight, Western Union, or my bank account.
This is not a scam. I honestly think each person's situation is different. I was denied at two other companies, and one other firm did not even contact me back! I highly recommend them! Give them a chance.

Ronald T
rip off oasis legal finance
Oasis Legal Finance is a rip off. They do not do what they say they will

mr x
These are loan predators --- there has to be a catch to this --- first of all if you lose you don't have to repay --- they can't make money like this and you can bet there will be hidden fees and a way for them to recover so BEWARE! --- also they advertise on TV on stations that constantly run ads for dishonest and scamming people and products --- suckers fall for this stuff all the time ---
Show me an honest ad on TV and I'll show you an honest politician in Washington --- if we ever get a legitimate government in this country they'll put a stop to this --- as for insurance companies who refuse to pay although they know they're wrong they should make them pay in full PLUS the legal fees --- once it becomes cheaper to settle honestly you won't need loan predators to advance you your settlement ---
NOTE: if you do win your case by the time the loan predator and the lawyers get paid you'll have nothing left and will probably owe them something up and beyond the settlement