NewRetirement.com Reviews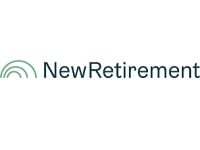 You may also be interested in
NewRetirement.com Customer Reviews

Tom
NewRetirement is versatile, but has a major flaw
I subscribed to NewRetirement and it is a very versatile site. However, I've been very unhappy that it won't automatically link to some of my accounts. NewRetirement uses a contractor, Plaid, to do that, and Plaid doesn't seem up to the task (unlike some free financial planning sites, such as Empower). Completely unacceptable.

Martin C
Billing errors.? NO. They did not close my account and BILLED MY BANK AGAIN.
We called New Retirement and after discussion, we cancelled the account. Then they BILLED ME FOR ANNUAL PRICE: $96.00 and I had to contact them and told them to refund my $96. Now they Billed my checking account AGAIN...
So I had to have my bank refund my money. NOW they Billed me a second
time and did not close the account. They were a pain in the ass. DO NOT TRUST THEM.

Randy
Accurate retirement financial snapshot.
Just started using the free version. So far it has been very enlightening and accurate. It has been consistent with a plan I paid for from a local financial planner. I am strongly considering upgrading to the plus level since I am wanting the use the Roth Conversion features. I wish I had discovered it before I actually retired last year.

Bill
The New Retirement website & Planner tool is great!
I have been using New Retirement for several years now and find the Planner tool to be very useful to understand my future spending & savings growth.
For the past two years I have paid for their premium planner that helps me understand my likely income tax situation by year among other advanced features. I find the annual fee a bargain for the added value delivered. I update the input data two - three times per year (though you can link your accounts to it if you wish) to keep it refreshed. All in all, I am very pleased with the New Retirement website & Planner tool.

Dan
Truly an eye opener and great organizer
I have been using this site for about 6 months. It has really helped me to be able to see all aspects of my money during retirement. I can also see what will happen if healthcare rates go up or if general inflation increases so I can plan for those situations. It allows me to change spending at different ages and increase or decrease passive income at different intervals. It also allows me to set my expected longevity based on my health and family's age to death.
There are so many more aspects to this program that are really wonderful. They also provide insights to retirement life from experts that you can watch and become more educated.

Seeker
Newretirement.com allowed us to split our budget into separate categories as well as change the budget amounts in various years. You can also change pension, work, social security for your spouse and yourself over your retirement. This flexibility allows us to plan for college for our children as well as different retirement ages. One of the few retirement calculators to have this much flexibility!

Jim M
Entered info. Wanted to call and spam to give me estimate. Put in phone number and email address. Then it just went back to home page before giving estimate.