NewDay USA Reviews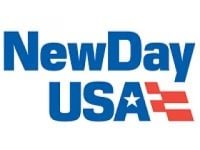 NewDay USA Review: Is it Legit?
NewDay USA, found online at NewDayUSA.com, is a licensed mortgage broker focusing on the needs of veterans.

They state that their financial products can help veterans take advantage of certain veteran specific benefits.

Below we take a closer look at NewDay USA and their customer reviews.
How Does NewDay USA Work?
You may have seen one of the company's many advertisements on television or online offering low rates for refinance or new home purchase.
They state they have already helped over 75,000 veteran families get cash, buy a home, or lower their mortgage payments.
The company's board of advisors and leadership group features many retired military members whose stated mission is to become the leading VA mortgage company in the nation.
The company offers veterans two main avenues to take advantage of the loan benefits approved by the VA.
The first is the NewDay USA 100 VA Cash Out Loan and the second is with a NewDay Zero Down VA Home Purchase Loan.
VA Cash-Out Loan
This is a way for military service members to access the equity in property that they currently own.
These funds can then be used for things such as paying off debt or doing a major home improvement project on the home.
VA cash out loans can also be used to refinance a non-VA loan into a VA loan to take advantage of the better rates.
Since VA loans are government backed lenders they willing to give much more favorable terms to borrowers.
Another variation on the cash out refi for those who already have a VA loan is an interest rate reduction refinance loan.
This is an option to consider if you want to convert your loan to a different term and/or take advantage of lower rates.


Who Qualifies for a Cash Out Loan?
Those with a current home loan and positive equity with the following requirements:


Active Duty Service Member
Veteran with honorable discharge
Reservist/National Guard with honorable discharge and sufficient time served
Surviving spouse of an eligible deceased Veteran
Spouse of a MIA/POW service member


Those in the National Guard or Reserves can read about their full benefits at the US Department of Veteran Affairs website.


Note: NewDay USA Cash Out Loans still require an appraisal of your property. The good news is that NewDay pays this fee upfront so that there are no out of pocket fees for the borrower. This fee is still your responsibility but can be financed into the loan along with all other costs and fees.
NewDay Zero Down VA Home Purchase Loan
These loans come with some unique benefits only available to veterans. They include:


No Down Payment
No Private Mortgage Insurance
Cash Buyer Certificate


These are substantial perks, but borrowers should be aware that they come with some stipulations.
For instance, the 'No Down Payment' option is only a possibility if the home's sale price is not higher than the appraisal.
Furthermore, while there is no down payment or private mortgage insurance (PMI) VA loans come with a VA Funding fee which is essentially the VA's own PMI.
This fee is applied for REFIS and new purchase loans and can be paid upfront or rolled into your total loan amount. It's based on a percentage of the loan and that percent also depends on how much your down payment is.
So for instance, if you put 0 money down, at the current rates, your VA fee would be 2.3% of the loan amount.
If you do put money down your fee structure would look like this:
| | |
| --- | --- |
| Down Payment | Fee Rate |
| 5% or more | 1.65% |
| 10% or more | 1.4% |
| After First Use | Fee Rate |
| Less than 5% | 3.6% |
| 5% or more | 1.65% |
| 10% or more | 1.4% |
The VA Funding Fee is not unique to NewDay USA. No matter what VA loan broker you go with you will have to pay this. There are also cases where this fee may be waived, so make sure to do your research.
NewDay USA states that they handle every step of the application process, both the in-house underwriting and loan processing, and offer closing dates in as little as 30 days.
When you call in to speak with a rep the first thing you should do is make sure that NewDay USA operates in your state.
NewDay do not operate in every state at this time, so it's important to check with them first if they offer services where you live.
The last thing to consider is the type of property that you are purchasing, since in some specific situations VA loans will not be available to you.
For instance, you can not use one to purchase raw land for a future home build or to fund a 2nd vacation home.
Customer Service
Contact Info
Customers who would like to speak to a representative about their questions, concerns, or complaints can do so by phone at 800-405-4187 or by submitting your contact information to their website and having a representative call you back.
If you end up on the mailing list for NewDay USA and wish to be unsubscribed you can do so by sending an email to [email protected] with the subject title "Do Not Mail."

You will have to include your name, address and the reservation number on your mailer.


Cost & Price Plans
With financial issues as significant as home loans, there is no way to quote a specific cost, as all costs depend on the value of the home in question, your personal credit history, and which fees are applicable to your circumstances.
NewDay USA does not publish their lending rates online but rather invites borrowers to call and speak directly with one of their agents.


Refund Policy
Major installment loans like mortgages do not come with Refund Policies, though some companies may offer certain Cancelation Policies which allow borrowers to return the principle of their loan without financial penalty.
Customer Reviews & Complaints
NewDay USA has been in business for over 20 years and has amassed enough customer feedback to help you make an educated decision on whether or not to use them as your lender.
There are online reviews available on Reviewopedia (below) and other platforms.
The business is not accredited by the BBB but maintains an A- rating on that website.
In general, their customer ratings are positive and average out to around 4.5 out of 5.
Pros and Cons
Positive customer reviews mention things such as:


Excellent customer service
Borrowers felt they were well informed and taken care of throughout the entire lending process
Appreciating the military support provided by NewDay


Negative customer reviews mentioned the following:


Feeling pressured to take out larger loans
Being quoted one low rate at the start of the lending process then ending with a higher one
Not getting the rate they expecting or felt qualified for
Missed deadlines due to delays
Errors in paperwork
Slow process
High closing costs
Feeling that appraisals were incorrect (NewDay notes that appraisals are done by third party companies ordered through the VA)


NewDay USA representatives seem to take an active role in dealing with customer issues and routinely reply to negative reviews in an effort to resolve the situation.
Competitors and Alternatives
There are many different mortgage brokers available today, whether you are interested in going with a large scale traditional bank or a company that specializes in mortgages such as Rocket Mortgage or AmeriSave.
Further there are also other companies that specialize in VA loans. Examples include USAA and Veterans United.
Whichever company you go with, it's a good idea to do your due diligence and thoroughly research them. Look at their customer reviews and try to get personal recommendations for loan officers when possible.
The Bottom Line
There is a lot to like about NewDay USA, with their dedication to helping the military community and their mostly positive reviews.
However, they are a large and growing company so every customer's experience may not be the same.
You are encouraged to shop around for rates and look for the best lender that fits your needs.
If you have any experience with NewDay USA, please leave your reviews below.
You may also be interested in
NewDay USA Customer Reviews

Georges H
I guess you get 1 star otherwise I can't leave a review, I don't often believe anything advertised, and why I even believed you I don't know. Maybe because of your flashy Veteran ads? Perhaps your deceptive advertising?
You failed to respond to all my questions, how long have you been in business, have you actually helped any veterans? what do you require to get evaluated? Can you give me an idea?
Your response: it's against the law to provide you any details of our requirements and must let us pull your credit first....Huh you advertise and swear that you work with veterans, but you don't.
Veterans stay away from these people, I have points on my credit, when a simple response will have sufficed but instead they use intimidating tactics against you specially if you're a veteran, another scam of a company operating under the Veteran Umbrella.
They will tell you one thing over the phone, then refuse to provide you details in writing, then state they hold everything for 4 months but it will be better to find a local mortgage company, and in 2 weeks send you a denial letter stating too low of income for loan applied for but when you never provided them with any income verifications.
It's a sham, stay away unless you want any chances at making any of your dreams a reality turned to sadness.

Madison D
My experience with these people is horrible, they claim to support veterans but this is a bait and switch. They tell you your loan is 4.85% then after a week of approvals float a closing statement that has an added 3 points to the closing statement adding $21,000 in fees...I lost the house I wanted to buy .. shame on them, take them off the air they are a fraud.

Ernesto A
Poor customer resolution.....still have not paid my house insurance from my escrow....
Returned from my vacation and received letter that House Insurance lapsed on 5/19/22. Mortgage with NEW DAY USA, never paid from my escrow account. A 3way phone call done on 6/6/22 with my USAA Insurance that deals with Southern Oak Ins. and they assured me it would be reinstated.
Today, logged online and still no Southern Oak insurance policy in place and I called them to find out that New Day never notified they are now the mortgage company etc. New Day USA called I gave it to them and all they could do for me is to elevate it and give them 24hours...I'm now nearing 5 days to a month without house insurance.
I live in Florida and we get a lot of lightning strikes in the summer and this worries me....Those NEW DAY USA commercials will not be the same for me. THEY NEED TO DO BETTER FOR US VETERANS! Sharing this hopefully, this never happens with your mortgage company etc.

Michael M
I am retired Army, I tried to get refinancing and equity out through NewDay USA. I was told they could not help me because of three months of, behind payments on a car that was totaled. Next day I got refinancing through PennyMac. Thanks for your Help Newday!

Richard
I don't know what people had issues with. My experience with Newday USA was phenomenal! They got me to the closing table with my VA-backed loan in 30 days! I had no issues with my rate being crazy. They got everything I needed them to get.
The only reason I didn't give them 5 stars was because my broker told me that if I closed in December, my first mortgage payment wouldn't be due until February 1. I closed on December 1, but because there were 30 days between then and January, my first mortgage payment was due on January 1.
It was a loophole on which I called them, but it would have been the same if they told me that when the process started. I was frustrated to say the least, but Andrew and Emily were great with it! I would sincerely recommend Newday USA to any veteran who is buying a home!

Loren
NewdayUSA false advertising
If I could give NewdayUSA a negative number of stars, I would rate them a -2. I got a quote from Newday USA with$21,697 in "Loan Costs" and an interest rate of 3.25% even though on the very day I got the quote they advertised a 2.25% rate. (False advertising?) When I got their quote I contacted another lender.
For the very same parameters, the new lender gave me a loan with $1,790 in "Loan Costs" and an interest rate of 2.74%. Closing costs of $23,089 vs $2,369. You know which deal I went with. NewdayUSA is a complete rip-off.

BILL
Slow response and non knowledgeable.
Sounded good at first. I sent all info to them. They told me I needed to sell my rental property since I showed a loss on it due to depreciation, etc. I told them up front I would be selling rental and had a friend that was going to buy it. First they said I just needed it listed.
Then they told me they needed a sold contract. I gave them that and they them said I needed it to be closed. Between each of these decisions the loan officer took between 1 - 2 weeks to let me know what I needed. I could never get a hold of the loan officer, email or voicemail.
After I supplied this, I never heard from them. I went a different direction. I do know how this works, since I was a loan officer about 15 years ago. My total loan was about 30% of the value of my house and I have an 845 credit score. I am retired and they did not work with me at all.

Steve D
Paperwork issues at closing , didn't have the correct amount for closing cost had to send them more money and it had to be wired so that was an additional $15 . Now they are trying to get me to sign an amendment that says they can charge me up to $19.50 to take my payment no matter which method I use to pay it.
Never had this trouble with USAA. I'm refusing to sign the amendment and the loan officer had no idea what to expect not answer me. Go to USAA even if the rate is a little higher

Roger
Started a rate reduction refi in early Sept. Closed mid Oct. Old Loan already paid off, new loan fully established. Mr. Meredith was my POC throughout and contacted me at least weekly. Submitted the few documents required on their online portal without issues.
I got the interest rate I was promised....saved $450/month on the mortgage payment and 1.5% reduction in rate. And I was only 15 months from my last refi with another lender, so very little if any equity there.
Maybe I just got lucky for once...lol

Jim W
New Day lied regarding interest rate. I was baited for 2.25% and told the rate was 3.25%. I contacted another broker who secured a refi for 2.25%.
Beware the New Day BS.

richard s
First of all do not put out information that you can save 3000.00 a year! I called in and spoke with a very "Trump Like" Loan officer! I wanted to find out how the loan worked. After all was done and said, and he worked up a loan scenario I said do not pull my credit, because it can lower your credit score.
After all was completed on his end he informed me that my monthly mortgage payment could save me 48.00 a month! This was a far cry from 250.00 a month! I see Donald Trump all over your company! Just remember what Donald Trump told "John McCain" before he died as regards his POW status, I Quote, "You shouldn't have got caught"
What kind of an "Jerk" for president do we have?

Linda t
I have the misfortune of being a NewDay USA customer. Being a retired service member, I wanted to refinance my home into a VA loan, and with all the NewDay adds flying around on the television, I chose them. They are very cordial but do not offer anything extra beyond any other mortgage company. They do, however offer the veteran higher interest rates and problems with the loan during and after the closing.
I was supposed to close in mid December, but the calculus changed and somehow the entire thing was moved to the end of December. The next week, in January of 2020, they somehow needed all manner of additional paperwork, and most of it was petty, like a better photograph or a better copy of the termite inspection.
This kept going on and on...for weeks! Since they had gotten the payoff to my mortgage, I did not make the normal payment on time, hoping to enjoy the extra bonus cash following the Christmas expense.
NewDay kept having issues with someone in some back office waiting on this or that from a title company and all the while string me along. My instinct was to abort the process, but I persevered just like that trophy bass going after the shiny spinner bait.
This process of bungling clerical problems persisted all the way until the end of January when they finally sent someone to close the loan with me. Unhappy over what I had been drug through, I was happy to put all that into the rear view mirror. But as with all things NewDay, the nightmare was/is not over.
After all of that, NewDay did not fund the loan on the day they promised, and I mow have a ding on my credit for a late payment to my primary mortgage holder.
I am wondering just how much damage this company can do before this is over. Veterans far and wide, hear me, DO NOT FINANCE WITH NEWDAY
RUN!