Veterans United Home Loans
Veterans United Home Loans Reviews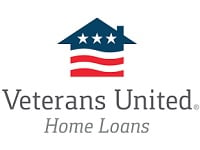 You may also be interested in
Veterans United Home Loans Customer Reviews

jerry M
Veterans United promotes Safe Haven Security
My mortgage company Veterans United promotes Safe Haven Security then when things go south they turn and run. They tricked you using this 3rd party but will not stand behind the recommended company. When you call for help with a company, they promote they say nothing they can do. The recommended company has 244 complaints in last 12 months this is the kind or creditable companies they deal with. What does that say about Veterans United? Meanwhile, the installation job is still a issue. I have sensors that are not working. The control panel will not go off if you try to trigger the alarm, camera are crap. But this is the company that Veterans United teams up with, what does that tell you about them. This is blatant lying and manipulation. No business makes that many errors or miscalculations and is actually credible. This experience is more than an inconvenience. It is unethical.

Lifer L
Terrible service. Requested to speak with a supervisor and got Jason Sapp. He was disrespectful and rude and I will never recommend this company.
Better leadership is needed. With a supervisor/manager like that I'm sure there numbers are low and experience is terrible. Save yourself some trouble choose any company but not this one.

John F
My name is John Alquero am a U.S. ARMY Veteran and I am seeking help to request if possible to borrow a loan to pay off credit cards and two loans what can I do for my request to be considered am in dire need of HELP I serve my country when I was drafted in 1971 November 18 during the Vietnam era my duty station was in Europe Germany please let me know as soon as possible.

Lesseton
The absolute worst Home Loan Company Ever!
Home buying is suppose to be the best experience ever. However, it ended up to be the worst experience ever for me.
Aaron Brooks Loan Specialist: Did not submit paperwork over to the VA lied on me disclose my personal information out about me. Told someone that I was only in the VA for 45 days and that I was denied my home loan which never was true. He also refunded my appraisal money and told me that the VA will not approve me. I contacted the VA and they told me to have the company forward my paperwork over.
Jason Sapp Customer Advocate: He talked to me so rude and told me the same thing that Aaron Brooks said I asked to speak to his supervisor, and he said he had none. I had contacted the VA and specifically asked them what the home are buyers' criteria's and they said one must serve 180 days or one must be disabled. Therefore, at that particular time I knew I was then qualified.
I had to file a complaint due to the horrific circumstance that I have endure. No one should ever have to go thru such a disturbing homebuying journey.

Richard
Horrible experience no loyalty
They will sell you out to Carrington and you have no say. I set up online again and I was charged for mortgage twice in one month!! No help from either company to rectify the situation. Go with a company you can trust because you can't trust them!

Kris M
I currently have a mortgage with veterans united. Applied for a cash out refi of 229k, appraisal (with inaccuracies) came in at 233k, my account disappeared from the site, and I haven't received an explanation from anyone and the process was chronically lagging. Was the appraisal a set up excuse to not follow through?
What's up with you people? Does the VA condone this tone of service? I suspect not. Since an irrrl is available @ <2.5% why am I even bothering with you people? I should have known better when the current mortgage lagged in process, closed late, and I got an above market rate.

Brett
Responsive and Informative
While I didn't use Veterans United in the end to close on my 4 unit multiplex, I did use them to get preapproved so I could start shopping. The preapproval took under a day to complete and allowed me to put a bid on a great property. My realtor then pushed me towards another lender. But Vets United got me started and really gave me a lot of useful information.

Sharyna W
When we decided to buy a house, the first place we looked around was the internet (of course). Veteran's United has really big ads and many of them. My Vet mate filled out the online form and a few days later the forms arrived. He filled them out and mailed them back.
After that, we got a letter saying he/we were approved and to go house hunting with our PreQual letter. First, local realtors have their own lender, by that, I mean one they work with every time. They don't want to meet new lenders. Another realtor couldn't get Veteran's United to even respond to their calls.
Then we did find a house but there was some confusion on whether it was a mobile or site built. I had to run middle man because the realtor and lender wouldn't talk to each other. The final straw came when the lender (Jody Overacre) screamed at me during a phone call. (WHAT PART OF MOBILE DON'T YOU UNDERSTAND!!??) I mean, he yelled so loud, I had to take the phone away from my ear. Good news is, we did get a VA loan thru someone else and did get the house.
My opinion of Veteran's United is, if you don't need a big loan, and you are willing to do the work yourself, they're ok. I believe they work on quantity. If 1000 people apply, maybe 10 will use them and since they do no actual work; it works for them. Worthless.