Native Path Collagen Reviews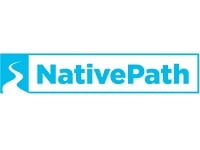 Native Path Collagen is a collagen powder that the company states can help build and maintain muscle mass, while also protecting joints and improving the quality of skin, nails, and hair.
What are Collagen Peptides?
Collagen peptides can be an important supplement argued to improve everything from the signs of aging to arthritis.
Your body naturally produces collagen, but as you age, your collagen production slows.
There is solid scientific evidence supporting the fact that collagen peptides are beneficial.
Collagen is a key ingredient for muscle building, so adding additional collagen to your diet through supplements or natural sources like protein and bone broth is a great way to add extra nutrients.
A 2015 study also demonstrated that collagen supplementation could help patients report less pain and more mobility.
Native Path Collagen Ingredients
Native Path Collagen is derived from pasture-raised cows and listed more formally as "pasture-raised bovine hide gelatin hydrolysate."
It contains 18 grams of protein and is appropriate for people following the keto diet. Its also dairy, gluten, and GMO free and is manufactured in an FDA-approved facility.
While you'll find plenty of collagen supplements made out of bone broth or similar ingredients, Native Path Collagen is unique in that the cows are pasture-raised.
Because of this, the company states you don't have to worry about antibiotics, hormones, or other harmful substances.
Native Path Collagen is a powdered supplement that can be dissolved easily into any cold liquid, such as water or milk.
Native Path Collagen Side Effects
There are limited collagen side effects as it is a naturally occurring substance, but it's important to examine them closely before you consider any kind of supplement.
For starters, this all-natural product contains no artificial ingredients and it's also keto-friendly. Your diet needs collagen, and taking extra can help you fight the signs of aging and other related issues.
The company has more information about the health impacts of collagen on its website, along with detailed information about its interactions with certain diets.
In particular, the keto book 30 Day Keto Fix Meal Plan has information about how you can blend a ketogenic and collagen-rich diet.
Is Native Path Reputable?
Founded by four professionals, two of whom are doctors and the others are health and wellness entrepreneurs, Native Path states their supplement is made out of several simple ingredients.
Native Path markets a number of other collagen products.
For example, Native Path Antarctic Krill Oil is a collagen supplement intended to help boost heart, joint, and cognitive health.
It contains essential fatty acids like EPA and DHA, ingredients that your body can't produce on its own.
Native Path Daily Activated Turmeric is a daily turmeric probiotic intended to help support cognitive functioning and mood, reduce inflammation, as well as joint pain and discomfort.
The company also makes a keto collagen creamer.
Customer Service
You can contact the company by filling out the convenient website contact form, or you can email the customer service address directly at [email protected].
The company also has a phone number you can call at 1-800-819-2993.
Cost & Price Plans
Native Path can be quite expensive. However, if you are willing to order in bulk, your cost per item reduces drastically.
For example, one jar of Native Path costs $49.95, while two jars costs $89.90. Three jars will set you back $139.80.
The products do come with a 90 day money-back guarantee. You can return the product even if the jars are empty to receive a full refund.
Where to Buy?
You can purchase Native Path Collagen from the company's website at NativePath.com, or on Amazon.
Competitors and Alternatives
The main downside of Native Path is that it is not vegetarian or vegan.
If you're looking for a source of collagen and follow one of these diets, you might want to consider other sources of collagen such as Reserveage or mykind Organics.
The Bottom Line
If you want to improve your muscular and skeletal health, as well as the health of your skin, hair, and nails, you may want to give a collagen supplement like Native Path a try.
While the results won't work the same for everyone, there is solid evidence to suggest that this product may be just what you are looking for to jumpstart your health.
Native Path is a reputable company that has been around for quite some time, though it does have some customer complaints regarding shipping and billing issues.
These issues can largely be bypassed by ordering their products from Amazon, which has its own reliable returns and refunds policy.
If you have any experience with Native Path Collagen, please leave your reviews below.
You may also be interested in
Native Path Collagen Customer Reviews

Nancy L
Do Not Trust This Company. They overcharged me extensively.
I read that their Collagen products were one of the best so I went online and ordered 1 can of their Grass-fed Collagen and they charged me for 4 cans of it in addition to 3 bottles of NativePath Antarctic Krill Oil capsules. My total should have been $33.34 but they charged me $210.76!!! Please BEWARE OF THIS COMPANY.

Shannon K
Unethical business practices with consumer.
Unethical business practices with consumer. This is taking advantage of first-time buyers, when I have not received two shipments of creamers apparently sent on an unauthorized auto-ship when I was only purchasing for the first time in April. I ordered three flavors to try them and they kept sending and taking my money even though I moved.
Native Path kept shipping every three months to a place I no longer reside at and I did change my billing and mailing address and continued sending using my wrong UNAUTHORIZED BILLING ADDRESS for Native Path. I contacted Native Path and spent two hours trying to explain via Facebook Chat explaining that the new residents have the products they sent even though I did not reorder.
Rather than try to understand or care about "real customer" service they fought me and put me through more than anyone should have to go through. Everyone purchases more online since covid and auto-ship should be not a box filled in automatically unless unchecked. I don't know HOW they managed to get me to do autoship on my first trial of a new product. The customer service rep said, "Well how do I know it was your first time?" I said you have my email address, for one thing, my phone number, and can check when I first ordered.

bonnie b
Collagen Butter Pecan Creamer
It has a Terrible beef aftertaste does not melt in coffee. And cost you shipping to return it plus deduction for opening container to find out you did not like it!