Mytheresa Reviews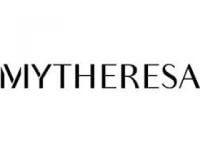 You may also be interested in
Mytheresa Customer Reviews

Elizabeth f
My experience with mytheresa was absolutely awful, waited nearly 10 weeks for my return to get sorted with them and outcome was disgusting sent me a winter coat back after ten weeks in my opinion avoid this company

Ty
Buyer BEWARE. Purchased $1,690 boots and returned them within the return period. MyTheresa.com claimed that they were worn, refused to return them and sent them back to me.
They sent me the attached pictures as "proof" that they were worn. They were returned just as they were received. I absolutely did not wear the boots. They were returned in exactly the same condition as they were received. Now I'm out $1,690

MyTheresa v
You're on your own with MyTheresa
When things go south: You're on your own with MyTheresa they do nothing except steal your money.
I ordered a Christmas gift for my wife from Mytheresa as it was the last one in stock anywhere in her size. They charged me for signature confirmed delivery through DHL. I spent over $2,000 for the Loro Piana cashmere sweatpants my wife asked for and DHL never delivered them, instead they just left them somewhere no signature nothing.
I was ignored by MyTheresa even after filling out their non delivered order affidavit so I had to personally contact DHL as well. Finally DHL got back and apologized for misdelivery and said they were unable to retrieve the package.
I forwarded this to MyTheresa a week ago and to this day they have still refused to refund my purchase have refused to help me locate the gift for my wife they botched. They are a terrible company.

Strawberry
MyTheresa is Liar and Irresponsible
Avoid ! Avoid ! Avoid !
I bought a Roger Vivier shoes, lost by DHL during delivery, MyTheresa had bad customer service, irresponsible by not following up the matter being a liar when they said DHL cannot do anything, so do them. The fact that when i tried to contact DHL by myself, there was no history of complaint/investigation ever made by MyTheresa.
€440 Express Signature international shipping cost ALL GONE FOR NOTHING!

Antonio A
I do not anybody buying from them!
I bought a pair of balenciaga boots and they sent me another cheap shoe instead, now they are making it difficult to give me my money back or send the right shoe!

Faisal N
NOT ISSUING A REFUND AFTER 3 MONTHS AND 94 Emails
I have received 2 damaged shoes from my Theresa and since then for almost 4 months I have been following up on the refund. 94 email correspondence and NOTHING YET. Not even acknowledging my emails. They insist on sending the item back on my expense, which is not logical given it's damaged and is not worth the 50 dollars for courier for it to be sent back as it's damaged and cannot be reused or sold!! Mytherssa are refusing to handle the courier charges! 3 months and this hasn't been resolved yet!
Seems like I need to get to court on this

Faith L
I TRIED to purchase for the first time a pair of Sunglasses I couldn't find anywhere else and to my surprise they carried them. I ordered them and paid by my credit card. A day later I receive an email requesting my bank to supply them with a 6-digit code to authorize the sale. NOW I'm all for security these days especially . I got the code and gave it to them over the phone . Well ...to my frustration and angst receive ANOTHER the next day an e;mail telling my order is cancelled they can't verify the code GIVEN to them by my bank. I sat in the bank with the manager while he called to get this code!!!!!
WAAAy to much time spent already on this.
They don't make it friendly to order from them.. my first and last experience with NOT MyTheresa...!!!

Natalya K
review on Mytheresa // ER11185712
I Hate it is a really mild way to describe the current emotions of mine. I ordered boots on Fenty Puma by Rihanna, but instead of winter boots I got the sneakers of the same brand (ugly and poor quality plus to all, which I would never buy on my own will). The sneakers were available on their site as well, so I presumed they made a mistake, and would exchange or compensate the money. When I returned them, and I agreed the return before doing it, I got confirmation that according to Mytheresa research these sneakers could have not been sent by them!!! Because they did not have the size 42 on their site (which cannot be trace). So they would not return my money, and if I want to keep the sneakers, I have to collect them from their warehouse by myself!!!! They accused me in cheating, while I am currently losing 200 EUR paid for boots, and will not attempt to collect the crappy pair of crap they are claiming are mine!
I do really not know how to handle the issue against of them from Russia, but I am shocked by the situation. Have 15 years experience buying from other sites (Yoox, Shopbop, Net-a-Porter, Farfetch), and had never faced such situation before. I hope that this review can serve at least as a warning for others from ever buying from this company. THEY ARE NOBODY BUT CHEATERS, with no idea what actually customer care and service is. Apart from losing money, I also feel really humiliated, as I have been accused by these cheaters in cheating myself. Please keep away from MYTHERESA.com

Gail M
worst and terrible return experience ever !
refuse to return my refund via paypal.
I just need a refund via paypal but they completely ignored my emails
keep sending me a credit note whic I don't need
I've also raised a case with paypal hopefully I can get my money back
Contacted my bank told me to wait if still no refund they will do a chargeback for me

Nadia T
Ordered an item hoping it would be delivered for my birthday but NO. After the email of the order confirmation they are demanding for an authorisation code that 'only my bank can access' I rang my bank and they had never heard of such a thing. I've ended up cancelling my order.

Victoria S
I live in US and was buying for the second time from mytheresa. They charged my credit card, but 3 days later I receive an email saying that my order can't be shipped until I provide some bank authorization code. I call customer service and explain to them that i have no idea what they are talking about. ( my bank had no idea as well) MyTheresas's customer service is one of those places where they read things from the screen to you and they are absolutely incapable to understand if the issue is not standard. When I asked for supervisor she hang up on me. When i called back she said there is no supervisor, he doesn't exist and he doesn't have an email( WHAT?) I asked her name so I can file a complaint, she hang up on me again. She also said that this code is needed because I buy for the first time ( lie again). Does it feel like a high-end online retailer to you?

Junnie
I am here to complaint about mytheresa.com's services, I have bought a pair of shoes order#uk11290867, i returned it on my own forwarder and provide them with full tracking details. It shows being received on 1/30/2017, so i remind mytheresa to notify me when received. After more than 10 days follow up with back and forth emails, mytheresa only tell me they did not received yet. I provided with tracking number, forwarder's web link, return address, etc, the answer is still the same and like robot. They just simply reply my emails with not yet received. They have zero interest on finding out where the returns ever landed. They are rude and not helpful, they even reply me to ask my forwarder to return back to me!!!!!!!!!
This is my first time ever have this return problems with a shopping website, I bought more than 100 items with all the exchange and return all the times. It never happens with matches or netaporter or farfetch!
The most disgusting part is, they seems no escalation windows...no matter i complained on their customer care or Facebook or twitter, there is only 1 customer services representative repeatedly reply to me!
Follow up on this case, after i complained so many times, they finally said they received my return, but they requested me to pay the custom clearance fees which is 30% (80 GB) of the order amount. So I asked them to show me the documentation, and they told me actually that is operation fees instead of import tax, etc etc.
I am so sick of this company, they keep changing their story from time to time, not receiving...send back to HK...need to pay for custom clearance...operational fees...I am very upset but i finally agreed to pay them to go away.
I bought a pair of shoes, I do not like it and I return it fast and within the returning period, I end up paying the return shipping cost on my own and 30% of the order amount for nothing...this is the worst nightmare ever for a shopping girl.
I will never buy from mytheresa again, make sure you think billion times before you placed order with them.