MyCheckFree.com Reviews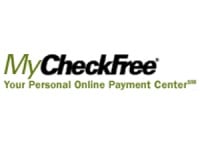 You may also be interested in
MyCheckFree.com Customer Reviews

Pete B
On a scale of 1 to 10 for sucky service, they're at 11
This company is pushing a BS agenda. Either you take paperless billing, or you cannot get billing information from billers. This makes it difficult to keep and track expenses without having to go through all these extra time consuming steps.
They no longer are about making the customer experience a pleasant and easy one.
I love where mycheckfree has a "contact us" button on their web page, but does not lead you to any other information or contact person. The bottom line is mycheckfree's customer service is lacking. It's all about their agenda and screw you if you don't like it. Use your banks service instead.
Teach these corporate executives, it's all about the customers, not themselves. If you mistreat the customer, you will loose them.

Shy
Do not trust this company
My CheckFree has the worst customer service ever. My father set up the account to pay his light and gas bill. He recently passed away and I contacted customer service to have the account switched over.
First off the customer service is out sourced and they don't know what they are talking about, I was told to fax or Mail documents to support the switch over.
I mailed documents they say they never got it so I said I would fax the documents. The fax number was not in service. They could help me get the issue resolved. I want to cancel but it all reflects back to them getting the documents which I don't know how . They suck big time

Rachel
Late payments arent paid on specified dates.
Payment was made to Comcast on Mar. 28, 2022. The payment was already late. Then it wasn't credited until Apr. 1. This is because Mycheckfree sent Comcast a check. If the payment was on time, it would have been credited on Mar. 28.
As a result, services were disconnected on Apr. 1, 2022. We were charged reconnection fees.
Comcast sent us a letter that we're going to get service disconnected on March 30 though we didn't receive this letter until exactly March 30.
Payments aren't made by Mycheckfree on the dates specified for late payments on Comcast and Verizon.
This has happened several times and continues to happen when my payment is late to Comcast and Verizon. I cannot trust Mycheckfree to pay them at the time I specify once a payment is late.
This causes us to double pay at times to avoid disconnection when payment is late. We pay Mycheckfree. They don't credit us right away, so we have to pay directly to Comcast. We can't always afford to do this.
This is a ploy to get more charges out of us for the reconnection.
Not only this, but the Mycheckfree website doesn't allow messages to be sent.
Try submitting a payment inquiry. it responds:
"Payment Activity - Payment Inquiry Failed
The customer service center is temporarily unable to receive messages. Please try to send your message again later."
Try to send them a message on their website. Nope. It doesn't work. This is the response:
"Message not Sent
The customer service center is temporarily unable to receive messages. Please try to send your message again later."
It doesn't matter what time of day or night the messages or inquiries are sent. The website never accepts messages.
I'm giving them 2 stars instead of 1 because they do make it convenient to pay all bills at once if of course, they are all on time.

Shelly
I've used mycheckfree.com for over 20 years
I started When paying bills online was not a thing , back in the day when aol was the only online service people used . " You've got mail" It's been reliable & easy to use all those Years. From then until now , really no big issues .

Megan P
They could not even find a record of my account with them! I do paperless billing for all companies including ComEd and Chase, never have an issue. I was signed up for paperless billing with mycheckfree.com somehow and when i canned Nicor to change back to paper bills they said they cant that I call mycheckfree.
I call Mycheckfree and they cannot even find a record of any account of mine with them, provided them with same Nicor acct# , and though on my Nicor account i could see and take a screenshot of my billing delivery saying mycheckfree.
So mycheckfree says sorry nothing we can do. I call Nicor back and they cannot change or back either as mycheckfree is a third party site. Keep in mind Myheckfree never did the one job it was intended to do; never sent me a single bill in the entire time of apparently "signing up" for them. BEWARE

G. J
After years problem free, I moved the default account. They still billed the previous account. I called them about it as I was charged a fee from my credit union for insufficient funds and the bill is still unpaid. They said the change didn't have enough time to go into effect. My notes say different. After the call they billed the wrong account again and I was charged another fee from my credit union. After the two mistakes mycheckfree managed to find the correct account only to collect $15.00 for themselves and the bill remained unpaid. Which also became late and added a penalty for themselves. After an explanation they removed the penalty and I closed the mycheckfree account and the credit union account.