MyChargeBack Reviews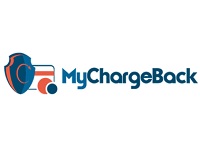 MyChargeBack is a company that states their aim is to help customers successfully request and receive charge backs from financial institutions after they have not received the goods or services they were promised.
How Does It Work?
Unfortunately, many people have experienced a situation where they have made a credit or debit card purchase or other financial investment and were not given the actual goods and services that they were promised at the time of the sale.
When this occurs, your bank or credit card company generally gives you the option to perform something called a charge back, where the money is pulled back from the company to which it was paid and it is returned to the card holder.
But if this has ever happened to you, you know that it can be incredibly difficult to get your financial institution to approve these charge backs. The goal of MyChargeBack.com is to provide their customers with everything they need to successfully receive their charge back.
Their company is made up of financial advisors who know exactly how charge backs work and to make sure that your request for one will be honored.
Perhaps even more importantly, they provide their customers with the ability to receive a free consultation of their personal case, after which they will tell you exactly what can be done for you and what you can expect.
If the circumstances of your case are such that MyChargeBack.com does not believe they can successfully request your charge back, they will explain to you why that is, and will not charge you for any service or assistance.
Cost/Price Plans
This company is clear that the cost of their service is entirely dependent on the size of your claim. At this time, they offer three different plans.
The first is their economical self-activating platform for sums of $5,000 or less. They also offer a VIP service for sums above $5,000, and this service does require a nominal fee which covers documentation and discussions with your bank that will be deducted on the invoice they send after your money is recovered.
Finally, they also offer their customers a legal assistance program for clients who transferred funds by bank wire, as these cases require a different approach than traditional credit or debit card charge backs.
Refund Policy
This company does say that they provide a Money Back Guarantee for their $72 program. If your bank rules against you after you have submitted your MyChargeBack.com response, then your purchase will be refunded.
To initiate your refund, you will be required to provide MyChargeBack with a copy of the bank's response which directly cites your chargeback claim.
If your claim on the bank letter is not the same as the recommended response found in your chargeback case number, you will not be refunded your purchase.
In addition, customers should know that their refund request will not be honored if you have submitted your chargeback claim post the expiry date for which you may submit the chargeback.
Customer Service Contact Info
Customers who wish to contact their Customer Service team with any questions, concerns, or complaints can do so by phone at 888-350-3030, by email at [email protected], or by using their website's Live Chat feature when it is available.
Reputation
Almost all reviews of this company at this time have to do with the fact that they are one of the few services available which will help customers process charge backs to binary options investment platforms.
This is an uncommon service that can be difficult to get help with. In addition, all of these reviews appear to be very positive in regards to the service they received from this company.
Competitors and Alternatives?
Whether or not there are alternatives to MyChargeBack.com will depend on which of their services you are hoping to utilize, as not every other service provider will cover all the areas that are promised by this company.
If you have any experience with MyChargeBack or their services, please leave your reviews below.
You may also be interested in
MyChargeBack Customer Reviews

Trevor N
Money Back From Greenfields Capital
I paid there fee upfront. They started of well tried to get the money via the Bank that didn't work so after a few months of e-mails they then said they were going to take the company to court, asked for more money with no guarantee of wining refused to pay more money case closed they are not a good company to deal with they said they would get my money back Ha Ha

melvin j
I am open to share my experience and to also enlighten everyone on how i was able to recover my ,money from a scam broker , you can reach out via changpaul37 at gmail, com

Silvika K
I cannot stop wonder, how this bunch of amateurs managed to get so many positive reviews. here is my experience.
I was scammed by a signal provider, who received payments from the brokers for bringing in new customers. I have lost 1 year worth of salary and I wanted it back.
I contacted MyChargeBack in good faith beginning of February, yet still not sign of my money neither any signs of any actual work done from their side. They are lying to me since day one. for example: I was told: 'we know best forex team, we can deal with them', however I find out after the payment, that they do not deal with signal providers, only brokers. They also told me: 'this is a straightforward case and it will take up to 2 months' or 'we WILL get your money back'.
Right after the payment of their fee, I suspected, that this is not leading anywhere and I have tried to get it back. they have not even got a chance to open my file yet. However they were acting like toddler throwing out toys from the pram - they hang up the phone on me saying, that they 'will see what they can do'.
It was a mistake to fall in for their marketing talks afterwards. Which by the way included 'what do you want now, Silvia?' when I was trying to ask questions.
After filling the third questionnaire in matter of 3 months (each time after I have chased them for an update), I have realised, that they actually does not even know what case they are on.
First step was to send out a 'poor mother of two loosing her life savings' kind of email to the brokers. this letter was sent from the 'legal department' to me FULL of grammar mistakes!!! I was furious as it took them 3 months to advise me about first step. and then this?
Yesterday, I had a call with my case handler who and he filled for me a form on the broker's website to launch a complaint as they did not replied to my first email of complaint. He asked me details, that they already have got on my file (if there is any at all) in order to fill the form. nothing else, just those details.
Even thou I have got a WRITTEN proof, that the signal provider was in contact with the broker and they have altered my account without my consent, there is nothing that this company can actually do for me.
During the process I was never updated, I did not know what is going on or what are the next steps.
02/07 update to the response of the MyChargeBack
I am not sure what exactly they mean by striving. Probably not lying to me about everybody being in a meeting when I call in to get an update... One of the brokers replied to me weeks ago and MyChargeBack have not done a thing. When I have asked about it yesterday, they were like...oh, we will let you know...and for the question, when? the answer was in 2 weeks time...so what exactly they have done since they knew Vantage's position? NOTHING.
Once you have payed the their fee, that is it.
02/07 saga continues:
I have been contacted by their 'customer satisfaction department' and I have been offered a full refund for their services and I quote here: 'Please note that Section 4 obliges you to remove your Trustpilot review in its entirety before payment will be made'.
Another one just confirming the previous and the means, how they received such good reviews: 'Since you signed a legally-binding contract that obliged you to pay a retainer, we are under no obligation to refund you anything. It is our right, therefore, to include in this agreement a quid-pro-quo that you will remove the review you posted on Trustpilot in exchange for the refund.'

David M
I am really grateful to Mr. David Markson for his help in my trading life, i really benefited greatly from his profit am getting from his trades with his strategies given to me without any fee, I was once an epitome of losing and I thought Binary

Doly
If not this company I would face serious debts
I lost huge amounts of money to an online binary options scam and I was lost. Luckily I came across Charge Back and got in touch with them. They were able to get me my chargeback, which is something I could never have done on my own. How do I know that? Because my bank didn't even know I was entitled to one until Charge Back recovery agent got on the phone and explained it to them step-by-step. No one deserves to be scammed, but if you were you owe it to yourself to turn to these guys for help!

Fiona C
Absolute thieves, they make no attempt to alert you if you don't use the funds you place with them. They take those funds without telling you they are doing so. Very bad company do not deal with them. Leave well alone they are more than happy to invest your money but when you try to take some out it disappears and they don't return your request to contact them they just disappear into the ether.

Paul M
NOT A TRUSTWORTHY BROKERS !!!
My Chargeback is not a trustworthy broker. It has been 4 months since I requested for the money recovery process of all my funds, and still neither understandable explanation nor date when I will get the money, also I got a message claiming that they will store my data, in spite of data protection policy. Guys I recommend you to do not trust this company, do not get involved, I think they do money laundering and you will see they are lying all the time, also the troubles will start when you will ask for money recovery process. You won't learn anything in mychargeback.com

Marcia
I have been scammed .. i need use of a genuine professional help
Hi ,
I have been scammed a week ago , by an unauthorised Company , registred in cyprys / London ..
As i am now quite critical with anyone , i had thought about using mychargeback , thought i read some reviews saying that they are fake?
Any warnings ?suggestions by previous experience ?
Br
Marwan

Julio f
Mychargeback binary trade company is owned by a US company called "Cactill". All of their services are fake. They don't pay taxes and don't pay their workers! Beware of their fraud services.

Reg T
I could never have gotten my money back without them. They're professional, honest, polite, and knowledgeable (they knew much more than my bank!). They joined me in conference calls with my bank to explain every rule and regulation. The bank had to give up and actually thanked my MyChargeback recovery agent for educating them. Mychargeback is worth every penny (and their costs are lower than other firms I checked out). I recommend them 100% to anyone else who has been scammed.