Money Morning Reviews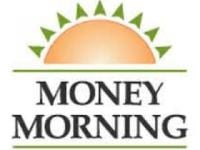 Money Morning Customer Reviews

Matt
Clicked on a doom and gloom "article" of theirs. Promised free book. Out of curiosity (and smelling BS) I clicked. It just takes you to a further advertisement for the book. Nothing free. But I'm sure flocks of paranoid lemmings are rushing to amazon after getting their curiosity piqued.

Da'ud M
Anyone can get together with either friends or employees and write an online newsletter cobbling together stories about investment. They may even be knowledgeable about finances but how are we to know that. Who are they associated with, what is their track record, and what are their credentials? These are all questions that I am unable to find ready answers to. Sources like the WSJ, Finanical Times, Forbes and Bloomberg have a track record and make known their credentials. I definitely would need to be sure of a sites credentials before I would even read anything they have to say.

Kevin
Seems too good to be true
There special offers for investment advice seem too good to be true. They make HUGE promises of 1000% returns etc, They really push hard to make the sale, and it all seems scripted.... Like a infomertial
I wish i could hear good things from people who've actully made money with them, otherwise i won't be forking over the $895 USD to get there advice...
They are totally fear mongering too.... Trying to scare you into investing and preaching doom for those who don't...