Money Map Press Reviews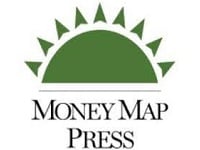 Money Map Press is a financial advisory publication that publishes financial newsletters ( such as the Money Map Report ) and states its goal is to bring members possible money making opportunities in the financial markets.
How Does it Work?
In the past they have covered opportunities like Bitcoin, investing in Latin American markets, profiting from emerging tech companies, and putting your money into a company that is creating a new drug in the fight against cancer.
The newest opportunity they are promoting is the ability to make money off recent legislation going into effect right here in the United States called the Affordable Care Act, also known as "Obamacare."
According to their video presentation on this opportunity, Money Map Press says that Obamacare is just like a mouse trap - most people are going to get their "financial necks broken" while a few others will be able to get the cheese and get away.
The goal of Money Map Press is not only to save you from getting your financial neck broken, but to also show you how you can actually make money and become "crazy rich" off of this legislation.
To get the details about how to make this plan work, you must sign up for their publication at a cost of $49.50, for their "Silver Plan." In addition to the regular monthly reports you will receive, you'll also get a variety of free bonuses that will outline what you need to do to make money off this particular opportunity.
Customers who are concerned about hoax opportunities or rip-offs should know there is a refund policy that they will honor to customers who have complaints. Members can ask for a refund if they determine they are unhappy with the first three Money Map reports they receive.
Consumers who have questions or issues they would like addressed can contact this company at their mailing address 16 West Madison Street, Baltimore, MD, 21201 or their toll free phone number, 888-384-8339, according to the information published on their Agora Financial profile.
If you have any experience with Money Map Press or their products, please leave your reviews below.
You may also be interested in
Money Map Press Customer Reviews