MLM Gateway Reviews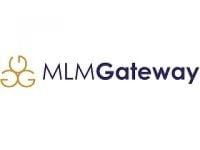 MLM Gateway is a company that aims to offer people working in the multi level marketing industry a way to socialize with and connect with other people in their field.
How Does MLM Gateway Work?
According to their website, the goal of MLM Gateway is to help network marketers build their business. To do this, they offer a variety of different ways to connect with other MLM professionals, all representing different products and working in different states and regions, with different target markets.
This automatically makes it a great resource for people who are brand new to network marketing, even those who are interested in the industry but have not yet signed up to work with a specific opportunity.
A large part of what this website does is provide people with an interest in network marketing with a huge pool of opportunities to choose from, as well as giving their current MLM representatives the opportunity to meet with new leads from all over the country who are interested in the very work that you do.
They also provide their members with the ability to promote their website to our visitors, publish business announcements, and run free banner advertising campaigns.
Cost/Price Plans
This website frequently mentions that they are a completely free service and that customers will not need to pay any fees to sign up or to begin connecting with their other members.
However, keeping their free membership only provides you with limited interactions and abilities. Additional partnership requests, banner and text link advertising, and other features will require members to purchase additional credits, and different activities will take a different number of credits.
Unfortunately the website does not openly publish the costs of these credits, though because they allow free registration members should be able to find out all the relevant information about costs before spending any money.
Refund Policy
As mentioned above, the primary use of their website is completely free of charge and customers will not be asked to pay any fees to register for this of this website.
If a customer does choose to pay for credits in order to participate in upgraded features and services, the website says that customers should know all sales of credits are final and no refund will be given.
Customer Service Contact Info
Customers who would like to contact their Customer Service team with questions, concerns, or complaints can do so by phone at +420 732 304 537 or by submitting them directly to their website through their Support link.
Reputation
MLM Gateway appears to have generally very positive reviews, which seems like a good sign until you remember that it is a company dedicated entirely to finding MLM leads, which means that all members who are representing an existing MLM opportunity have a lot of incentive to get people to sign up for this website.
But just because have incentive to promote something also doesn't mean that it's not a good program or service. The one issue that does seem problematic is how often the website refers to their service as free, when in reality members will need to pay some fees to do certain things on their website, and without being able to do these things, it seems as though their general service is fairly limited.
Competitors and Alternatives?
The traditional social networking websites like Facebook and Twitter are actually not bad places to find information on MLM opportunities, though they won't have as many options as a service like this that is more targeted.
If you have any experience with MLM Gateway or their services, please leave your reviews below.
You may also be interested in
MLM Gateway Customer Reviews

allen
please don't waist your time and money on MLM gateway this web is all scam for many reasons.

bee c
The Same Experience...My Experience.
If you're reading this its because there's a hint or doubt or something smells fishy about mlm gateway.
Or you could be one of the patient ones researching the reviews firstly before you give these... Suckers a payment to contact a member that's apparently shown interest in joining your mlm opportunity.
My experience:
On the face value it seems like a well put together platform where you can find mlm'ers and mlm leads for your own promo's.
I joined up for the (so-called Free* account )
I had about 4 mlm leads contact me saying they wanted to join or that they wanted more info and was interested.
I thought great!
But when you try to connect with them, you're locked out from connecting with them and will have to become a premium paying member just to accept their request and get back at them.
It happens pretty quick too, so you think "ah I need to sign up and pay" just to get to talk to them.
Cut a long story short. I did that only after 2 and half weeks. I got 4 people that wanted to join my offer.
As soon a I paid and became a premium member and contacted them.
They turned GHOST... no reply.
It got me thinking that this would be a good SCAM.
And unfortunately it seems that way. Plenty of free memberships and double profiles can be found on there.
If it was so GOOD there'd be more paying customers.
I counted 100 registered paying members.
Which rang alarms and led me to check the reviews on this site.
I wouldn't be suppprised if over 80% were fake made up profiles.
Definitely not worth your time or money.
Lesson learnt.
Failure is part of success.
If you want to ask me more about my experience with them you can contact me on instagram - mus_millz.
Last but not least... Shame on YOU mlmgateway!
I won't be paying for another month neither should anyone else. Very deceptive.

jermaine j
Worse waste of money ever.
Bad company overall. You have fake profiles that contact you when you sign up with no intention of doing business with you.There are thousands of people trying to recruit you even tho you show on your profile you are trying to advertise your own business. This whole thing is spam and lies. As a marketing consultant and sales executive I would never advise anyone use this platform if you value your time and money.

Wealthy T
Scam! Don't waste your money.
I registered for free an as soon as I posted my business I received a request but I had to pay. I did and no response. So I used another email and registered another account and listed my ad. The VERY SAME person sent me a request. It's an auto responder to get you to pay. I emailed them and told them and told them I had proof they are scamming people. They gave me a refund. Don't waste your money!!

Bruh
I wanna know something about this man I wanna do business and got some questions. You can find me on insta:Richardvvoren I wanna know if it's the same man.
Kindly regards

w.l.f.y.
there are scammers working at MLM GATEWAY!!!
looking for Kenedy brown hemsel Workin at MLM GATEWAY!! the police and my family are looking for Kenedy Brown Hemsel that fraudulent crook, he is approaching innocent families for investment but he don't pay profits and keep asking for money and promises things and keep saying that he got 2 kids and his wife died to get your trust, I got everything the whole whatsapp text of him and my brother and my brother lost everything because of him and he knew that and I got proof. My brother is now in the hospital because of the way he got scammed with his way of working and invest even with your last money and Mr kenedy hemsel brown knows that. My brother couldn't live with it so he tried to commit suicide but he survived but probably he's paralyzed for the rest of his life and he has a 3 year old daughter and kenedy hemsel brown knew about everything he even scammed my grandmother kenedy is sick... Where can we find this crook?

Annie
It's a scam! Stop giving them money!
Unfortunately these reviews are right on. They have people sign up for free to get their info when there is nothing for them to get for free. They must pay to get leads. The biggest scam? They just circulate new signups or fake inquiries to people- so they take a heck of a lot of money from people for absolutely nothing in return! If you are in direct sales and want legitimate online visibility and leads, check out www.homepartymarketplace.com. They offer multiple sized packages, and no hidden fees, they have membership only training opps and they I have where people can even share their blog or even write article for them.

Audrey
I am pretty sure it is a scam.
I have been signed up with MLM gateway for a few months now and although I have not spent money I have had some people contact me.
I have had other people looking for team members that have contacted me, when I have said on my profile that I am in a Network marketing business already.
I have had about 5 people that have contacted me claiming that they would like to know more or saying that they want to join my team, and I messaged a few back. But I never heard from any of them.
So I signed my daughters up and guess what the same people contacted them that had contacted me.
SO is it a scam I am pretty sure that it is. I am not at all satisfied and I am glad that I didn't invest any money into it.

G. D
The site MLMGATEWAY is a great site if you are into MLM Marketing.
There have been a great number of reviews about the site, some so great and some not so great. I want to say that the mix review is as a result of each person not fully understanding the website, how it works and what you can achieve with it.
For you to understand and use the site effectively, you have got to understand the types of people who are on that site.
There are actually three groups there namely:
1) The Veterans. These people are not looking for new opportunities but for new prospects to join them.
2) Old and expired accounts. These people registered here but are not even into MLM. But tehir accounst at the site still exist.
3_ These are the people who are actively seeking for an opportunity. There do not have one their are actively engaged in. These are the goldmine if you can find them.
Hope this helps anyone that wants to join MLMGATEWAY and make a success of it.
Cheers.

Teresa M
Right away a member contacted me asking if she could join my business, but I could not contact her unless I had 20 credits. I had only one and to contact her I needed to pay $24US. Not even sure if it's a real lead or if it's just to make me pay...will not pay of course.
My sponsor just send me a better site where I can pay only $3 and I'm sure it's not a scam. So I will join that one of course.

Robin
I'm new to the site; just signed up this weekend. I was initially excited about what seemed to be an opportunity to engage with people looking for network marketing opportunities. My current observations are:
1. There is no way to filter people that are looking for opportunities from those who are looking for people to add to their team. It's not a good use of my time to have to search each person.
2. 50 coins are included with the initial membership which are used to contact another member; one coin per contact. A certain number of coins are also used to be highlighted as Professional of the day. I haven't tried to purchase more so I don't know the cost.
3. The site allows members to advertise more than one business.
4. I have only used the feature that allows me to post a video; there are other advertising options. I'm not sure of the cost or number of tokens needed to use these features.
I plan to use all of my tokens to reach out to 50 people then see what response I get from my efforts and from people randomly finding me. I'm not sure if it's worth 24.95/month for the chance that someone will find me and reach out I'm already thinking that I'll cancel before I'm billed again.