MindBodyGreen Reviews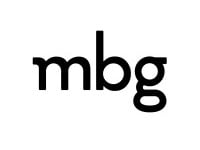 Mindbodygreen (MGB) is a nutritional supplements and personal care brand, as well as offering online classes on health coaching, yoga, meditation, and other health and lifestyle related subjects.
MGB's stated aim is to provide world-class instructional video courses taught by the best wellness teachers around the world.
Since its inception the company has grown to be one of the most popular content creators in the self help/growth niche, providing in depth resources on a variety of topics.
Products
Mindbodygreen has 3 main offerings.

The first is their website which offers articles and guides on issues that you may encounter on your healing journey. There you will find everything from recipes to skincare tips free of charge.
The next portion of their company is the video courses that they offer. They have amassed a library of video resources from experts in their respective fields.
The topics covered include:
Fitness
Nutrition
Yoga
Meditation
Spirituality
Health
Home
Relationships
Personal growth
And more
In addition to video instruction, each course includes notes, helpful worksheets, tips, recipes, discussion boards, and exercises to get going on your own.
Each course has a "Discussions" section that allows you to ask the instructor questions and interact with others who are doing the course with you.

Some examples include:


Pete Evans —The 7-Day Paleo Plan
Ben Greenfield —The 7-Day Full-Body Reboot to get Strong, Fit & Lean
Terry Wahls —Food Fundamentals: Eating to Optimize your Physical & Mental Well-Being


To get a sense of what you can expect from a course, in Dr. Lipman's Master the Art of Detoxing: A 14-Day Plan to Feel Good Again course, you can access:


26 sessions in 6 modules
Online streaming videos to watch as many times as you want
Downloadable recipes, shopping lists, eating plans, and more
Discussion boards to interact with Dr. Frank Lipman, Kerry Bajaj, and other students


The last segment of Mindbodygreen is their supplement shop, where they've formulated a variety of items that they believe to be vital to your healing efforts.
Finally they do also offer a Functional Nutrition Coaching course that is designed for those looking to break into the health and wellness field as professionals.
Customer Reviews & Complaints
While there are millions of people who visit the MGB website, there aren't that many online reviews. Some bloggers found the courses very useful and accessible for people at all levels.
One blogger who did a yoga course felt the course was just as effective for her as the in-person classes and convenient to access around her busy schedule.
Some health advocates did not like that MGB promoted Melinda Gates' use of vaccines to treat Ebola and other illnesses, particularly because they are promoting natural wellness approaches.
Some people complained that the company sent them too many promotional emails pushing paid products, and felt that they were being spammed.
Customer Service
You can email MBG at [email protected] and follow MGB news on Pinterest, Twitter, Instagram, YouTube, and Facebook. You can also reach a representative at 1-877-624-9355 / 1-877-MBG-WELL.
There are no refunds for the programs. If you are not sure about the courses, you can preview the videos to get a sense of what the instructors are like before you buy them.
Cost & Price Plans
Individual classes range from $29.99 to $249.99. There is also an option for lifetime access to all MBG classes.
This package includes 86 classes, 2,100+ lessons, 180+ hours from 82 instructors. This package costs $549.
Where to Buy?
You can buy and stream the video courses on the MGB website MindBodyGreen.com.
If you have any experience with MindBodyGreen or their products, please leave your reviews below.
You may also be interested in
MindBodyGreen Customer Reviews