MasterClass Reviews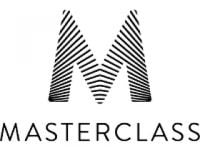 MasterClass is a company that states their goal is to give everyday people "access to genius" with their selection of classes taught by some of the most talented people in the world.
How Does It Work?
According to their website, MasterClass offers online classes created for students of all skill levels taught by instructors who are the best in the world at what they do.
These classes focus on providing students with an immersive online experience through videos and provided materials like workbooks, interactive assignments, and community activities.
The website also says that that each class comes with a suggested timeline, but all students are welcome to work on the material at their own pace.
Once you have paid for and registered for a class, it is yours for a lifetime, so you can complete it as quickly or as leisurely as you like.
Their current classes feature Usher Teaches the Art of Performance, James Patterson Teaches Writing, Dustin Hoffman Teaches Acting, Serena Williams Teaches Tennis, and soon the website will add new classes, including Christina Aguilera Teaches Singing and Annie Leibovitz Teaches Photography.
Cost/Price Plans
At this point in time it does appear that all classes are priced at $90 per individual class, though as they continue to add classes this price may change or you may find that different classes are priced differently depending on their own content.
Refund Policy
MasterClass.com does not provide their online visitors with a published, detailed Refund Policy.
They do say that they always want their customers to be happy and satisfied with the classes they are taking.
If you have any problems or are considering a requesting a refund, they ask that you contact their Customer Service team right away so they can address any of your needs and possibly supply you with a refund, depending on your circumstances.
Customer Service Contact Info
Customers who wish to speak with Customer Service about their questions, concerns, or complaints can do so by phone at 855-981-8208 or by email at [email protected]
Reputation
At this time it appears that there are some reviews of the individual classes currently offered on this website, many of which are long and detailed and clearly written by people who have not only paid for and taken the classes, but also have some previous experience in the field of the class they choose to take and review.
The good news is that all these reviews appear to be very positive. People seem to enjoy the candor and honesty expressed by the instructors, as well as the quality of content in the instructional videos.
Competitors and Alternatives?
There are many, many different online educational portals that provide classes of different varieties that you can take on your own personal schedule.
Most of these classes are taught by traditional instructors, whether they are university instructors or people who are teaching materials from within their chosen professional fields.
Very few of the other educational portals available find instructors that are recognized worldwide in their fields.
If you have any experience with MasterClass or their products, please leave your reviews below.
MasterClass Customer Reviews