Magic Spoon Cereal Reviews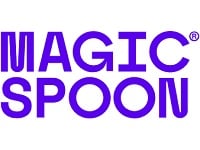 Magic Spoon Cereal is a brand of high-protein, low-carbohydrate cereal that is quickly gaining popularity among health-conscious consumers.
How Does It Work?
Made with natural ingredients, this cereal is a great alternative to traditional cereal brands that are often high in sugar and carbohydrates.
One of the standout features of Magic Spoon Cereal is its high protein content. Each serving contains 12-14 grams of protein, which is more than most traditional cereal brands.
This makes it a great option for those looking to increase their protein intake, whether for weight loss, muscle building, or overall health.
Other great aspects of Magic Spoon Cereal is its low carbohydrate content (each serving contains only 4-5 grams) and it's low sugar content (less than 1 gram per serving).
This makes it a great option for those following a low-carb diet or looking to control their blood sugar levels.
In addition to its high protein and low carbohydrate content, Magic Spoon Cereal is also made with natural ingredients, meaning that it is free from artificial colors, flavors, and preservatives.
Some of the key ingredients used in their cereal include:


Milk Protein Blend - Milk Protein Isolate is a high-quality protein source that is used in many of Magic Spoon's flavors. It is a complete protein, meaning it contains all essential amino acids.



High-oleic Oil Blend - High-oleic oils are lower in saturated fats and higher in monounsaturated fats, which have been shown to have beneficial effects on heart health when consumed in moderate amounts.

High-oleic oils are considered healthier than traditional vegetable oils because they are more stable at high temperatures, making them less likely to break down and produce harmful compounds when used in cooking or frying.



Monk Fruit - A small round fruit that has been used for centuries in traditional Chinese medicine as a natural sweetener and as a treatment for various ailments.

Monk fruit extract is 150-200 times sweeter than sugar, but it contains no calories or carbohydrates and does not raise blood glucose levels.

It is considered safe by the U.S. Food and Drug Administration (FDA) and the European Food Safety Authority (EFSA) and it's considered a non-GMO and non-allergenic ingredient.



Allulose - A rare sugar that is naturally found in small amounts in certain fruits such as figs and raisins.

It is about 70% as sweet as table sugar, but it is not metabolized by the body in the same way as other sugars, so it has a much lower impact on blood glucose levels.

It has been found to be beneficial for weight management because it does not raise blood glucose levels and also helps to reduce the risk of certain chronic diseases such as diabetes and heart disease.



Chicory Root Inulin - Chicory root fiber is a natural, plant-based ingredient that is used as a low-carbohydrate alternative to sugar. It is about 60-70% as sweet as sugar.

Inulin is a type of prebiotic, meaning it promotes the growth of beneficial bacteria in the gut.

It can help to promote regular bowel movements, improve digestion, and it may also help to reduce the risk of certain chronic diseases such as diabetes and heart disease.

The use of natural ingredients and alternative sweeteners, such as chicory root fiber and allulose, make it a healthier option compared to traditional cereal brands that are often high in sugar and artificial ingredients.
Ingredients can vary depending on the flavor, but in general the ingredients used are natural, nutritious and free of gluten, grain and soy.
Cost and Price Plans
Magic Spoon cereal can be bit more expensive than other cereal brands. It's generally sold in cases of 4 boxes.
On MagicSpoon.com you'll pay $39 for four boxes ($1.95 per serving) for
You can receive a 25% discount when you sign up for the "Subscribe and Save" option, which brings you down to $29.25 for four boxes, or $1.46 per serving.
Customer Reviews & Complaints
Magic Spoon cereal has generally received positive reviews from customers.
Many customers have praised the cereal for its high protein content, low carbohydrate and sugar content, and delicious flavors, as well as the prompt delivery time of Magic Spoon shipments.
Customers have particularly enjoyed the Peanut Butter, Blueberry and Cocoa flavors, praising them for their taste and texture. Of course there are some customers who do not find the flavors appealing.
Many reviews have also reported that the cereal keeps them feeling full and satisfied for hours, making it a great option for breakfast or a snack.
Some customers have also commented on the convenience of the cereal, as it can be easily taken on the go for a quick and healthy meal.
However, some reviews have also mentioned that the cereal can be a bit expensive compared to traditional cereal brands, though many have stated that the high-quality ingredients and nutritional value make it worth the price.
Customer Service
Magic Spoon Cereal customer service states they are willing to work with its customers to make sure 100% satisfaction is received each and every time.
The company has a customer service phone number that can be reached at 833-323-7325.
If you need to email with questions, you can do so by messaging [email protected].
The company lists its physical address as:
Magic Spoon Inc.
117 Hudson St, Fl 2
New York, NY, 10013


If you have any experience with Magic Spoon Cereal, please leave your reviews below.
You may also be interested in
Magic Spoon Cereal Customer Reviews

Steve
Continuous glucose monitoring for the win
The data is pretty clear as I'm a type2 diabetic with continuous glucose monitoring. Even just straight 1 cup cheerios without anything other than maybe half cup of oat milk will spike my blood sugars. Magic spoon, although designed for the pallet of a child (or an inner child) works really well. I thought i was going to just give up on cereal but this seems to be working. Don't expect it to taste exactly like fruit loops (neither does Cheerios) but its a good compromise.

tim
Had surgery back in oct so i cant eat like i used to so i missed having cereal for bfast so i tried magic spoon the blueberry and cinnamon is ok without milk bad aftertaste tho. Honey nut doesn't even taste like honey nut with or without milk, cookies and cream blah frosted is just like honey nut, fruity smells like fruit loops tastes a little like fruit loops until the aftertaste hits and for the price it's just not worth it...

Jay S
Does Not Live Up to it's Hype
My impression of the cocoa and pb flavors is "meh". I like the idea of a sugar free cereal. There isn't much flavor and there is definitely an aftertaste that is a bit off-putting. Considering the price at $10 for a 5 serving box, I'll probably pass on any future purchases.

Jonathan S
Find something organic; they're out there.
How healthy for you can this cereal be if it contains "bioengineered food ingredients"? Of course, they don't tell you this in the commercials or on the website, you have to receive your order before you can read the side of the box.
Sorry, but even though the idea is a laudable one, the execution just isn't up to snuff, when they hide the fact that this stuff contains GMOs. I cannot in good conscience give this cereal a good review.

Lene
The fruity cereal is awesome, great flavors!!! I also purchased a Keto friendly cereals; cocoa and cinnamon. They are ok but CANNOT compare to Magic Spoon! Super impressed and happy!
Lene

Rebecca W
So deep in flavor and no sugary calories
It's epic. You don't need milk. I am having the cinnamon my best friend stick piled them and trying this and surprised I like it. Where they get the sugar seems to be a little Unknown card but I'm chomping it down with zero milk and it's curing the cravings. So I can only say really good things. I can only say is it too good to be true?