Luminess Try Silk Reviews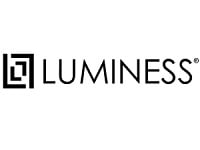 Luminess markets a line of airbrush cosmetics products that were originally used in the entertainment and media industries.
The company has redefined the traditional beauty practices with its at home use airbrush systems.
Luminess Products
Luminess states their products are developed by top makeup artists along with leading cosmetic professionals and their formulations and airbrush designs are rated the best makeup in quality.

Try Silk
A 4-in-1 Silk Airbrush Foundation that combines an anti-aging formula, hydrating moisturizer, concealer and an all-day foundation, in one.
Women can simplify their morning ritual with a seamless finish in less steps. An airbrush application guarantees a smoother looking complexion, with a natural silky effect and finish.
For more coverage, Silk's superior blend-ability easily goes from sheer to full coverage, while still allowing your skin to breathe and not feel heavy at all.
Silk 4-in-1 Airbrush Foundation
Formulated to moisturize fully your skin. Vitamin A and Vitamin C, licorice extract and other skin nourishing ingredients work together to keep skin hydrated and looking and feeling fresh.
Its gentle formula means you can use it daily with ease. Silk provides 18 hours of coverage for a flawless natural sheen.
Luminess Silk 4-in-1 Airbrush Foundation has numerous benefits. It promises a smooth and silky finish, offers sheer to medium coverage in a lightweight formula safe for daily use.
It will not create build up and reduces the appearance of fine lines and wrinkles.
It has been tested by dermatologists and ophthalmologists and is Paraben-, fragrance- and oil-free which makes it suited for all skin types. It's great even on acne-prone, sensitive and mature skin.
To top it all, it comes in 12 different shades to match any skin tone - no more blending, no more trial and error.
How Does Luminess TrySilk Work?
In the initial stages, you may find the use of Silk Luminess Airbrush Kits challenging.
The switch from traditional makeup applicators to the use of the stylus may require a few days of adjustment, but Luminess guarantees that in 7 days, anyone can be an expert.
The website offers a complete and comprehensive step-by-step tutorial of how to navigate the Luminess Silk Airbrush system.
This gives a comprehensive introduction and overview of the product and teaches the basics of airbrushing, how to use the stylus, and how to spray.
The tutorial also gives techniques and tips on how to create a certain desired look.
The principle behind the airbrush system is makeup application minus the mess of manually handling the foundation and other cosmetics.
This is replaced by the stylus and compressor that is a vital part of the system.
Customer Reviews & Complaints
Online reviews of the Luminess ranges from good to impressive. Most of the users are satisfied with the airbrush and makeup.
Even if the price is steep compared to traditional makeup applicators, most users believe that the convenience and finished effect is all worth it.
Customer Service
Luminess Air Customer Service Department may be reached via toll free number : 1-888-793-7474 or email: [email protected].
For a list of all toll free numbers for each department please visit: www.LuminessAir.com/help
If you have any experience with Luminess TrySilk or their other products, please leave your reviews below.
You may also be interested in
Luminess Try Silk Customer Reviews