Liquid IV Reviews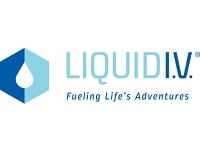 Reviewopedia is supported by our readers. This page contains links through which we may earn a small commission for purchases.
Liquid IV is a brand of electrolyte drink mix powders focused on hydration and immune support and uses a proprietary blend the company calls Cellular Transport Technology.
Company founder Brandin Cohen also states his company aims to make a positive impact on people and the world by donating over 15 million servings of Liquid IV worldwide, saving thousands of lives.
Products
Liquid IV is a hydration supplement that is designed to provide hydration and essential nutrients to the body in a convenient and easy-to-use form.
One of the main advantages of using Liquid IV is its convenience and ease of use. The powder form of the product makes it easy to take with you on the go, and it can be added to any beverage for quick and easy hydration.
The company offers a variety of different hydration supplements, including their original Hydration Multiplier, Energy Multiplier, Sleep Multiplier, and Immune Support.
All of their products are made with natural ingredients and are free of artificial sweeteners, colors, and preservatives. Additionally, the company's products are gluten-free, vegan, and non-GMO.
The key ingredient in Liquid IV's Hydration Multiplier is a patented formula called Cellular Transport Technology (CTT®), a blend of essential vitamins, minerals, and electrolytes designed to support hydration and overall health.
One stick of Hydration Multiplier is said by the company to provide the same hydration as drinking 2-3 bottles of water.
How Does Liquid IV Work?
Cellular Transport Technology (CTT®) is a patented formula that is the key ingredient in Liquid IV's Hydration Multiplier and other products.
According to the company, CTT® is a unique and efficient way to hydrate the body by utilizing the principles of "Osmotic Pressure" which is a naturally occurring phenomenon in the body that helps to transport fluids and nutrients across cell membranes.
They claim that CTT® works by creating a concentration gradient that allows for the efficient transport of fluids and essential nutrients across the cell membrane, which results in faster and more efficient hydration.
Specific amounts of these ingredients in the CTT blend are not disclosed by the company.
CTT® is made from a combination of the following ingredients:


Sodium citrate - This is a salt of citric acid and is used as a food additive to enhance the flavor and preserve the freshness of foods.

It's also used as a buffering agent to help control the pH of a solution. In addition to its role as a food additive, sodium citrate is also used in the medical field as an anticoagulant.

Mined salt - Common salt, also known as sodium chloride, is an essential mineral that is important for maintaining proper fluid balance and nerve and muscle function in the body.

Dextrose - This is a form of glucose, which is a simple sugar that is used as a source of energy for the body. Dextrose is often used as a sweetener in food and beverage products.

Potassium citrate - This is a salt of citric acid and potassium and is used as a food additive to enhance the flavor and preserve the freshness of foods.

It's also used as a buffering agent to help control the pH of a solution. Potassium is an essential mineral that is important for maintaining proper fluid balance and nerve and muscle function in the body.


It's worth noting that even though CTT® is a patented formula, patents do not indicate that a product or formula is safe or effective.
Additionally, the company's website does not provide any scientific studies to support their claims about the effectiveness of CTT or their products.
It's important to consult with a healthcare professional before starting to take Liquid IV, especially if you are pregnant, nursing, have a medical condition, or are taking prescribed medication.
Cost and Price Plans
The company sells their products both on their own website www.Liquid-iv.com and on Amazon, which prices seeming to be slightly lower on Amazon.
As an example, you can purchase the Hydration Multiplier (16 pack) on their website for $24.99 or on Amazon for $23.95, with an option to use 'Subscribe & Save' to reduce the price further.
Customer Reviews & Complaints
Liquid IV receives largely positive reviews from customers, who state the product is useful for a variety of circumstances, from staying hydrated during long flights to staying hydrated during intense physical activity or even while working in hot weather.
Liquid IV has also been praised by customers for helping with muscle cramps or other pains that can stem from over-exercising and not getting enough fluids.
On Amazon, the Liquid I.V. Hydration Multiplier has a rating of 4.7 / 5 from 100,000+ customer reviews.
A few customers have complained that the packets had too sweet or too salty for their liking, or about the flavors generally not living up to their expectations.
Additionally, some customers have reported that they experienced stomach upset or other side effects after using Liquid IV.
Competitors and Alternatives

Zipfizz vs. Liquid I.V.
Zipfizz and Liquid IV are both powdered drink mixes that come in a variety of flavors and are designed to provide energy and hydration in a convenient form.
However, Zipfizz is marketed as a healthier alternative to traditional energy drinks (as it contains less sugar and calories than many other energy drinks) rather than exclusively as a hydration supplement.
Zipfizz contains caffeine and B vitamins to help support energy and focus, as well as electrolytes to help support hydration.
Similarly to Liquid IV, Zipfizz boasts good views from customers. For example, on Amazon Zipfizz holds a rating of 4.7 / 5 from 70,000+ customer reviews.


Liquid I.V. vs. Emergen-C
Emergen-C is perhaps the original powder pack that's more focused on providing Vitamin C, but also comes in versions that include antioxidants, electrolytes, and other vitamins.
While Emergen-C does not claim something like CTT® technology, it does come a lower price point. It also has very positive customer reviews.
For example, the Emergen-C 1000mg Vitamin C Powder 30 Pack has a rating of 4.8 / 5 from 80,000+ customer reviews.
Where to Buy Liquid IV?
Liquid IV is carried worldwide in 20,000 different locations. You can find it at stores such as CVS, GNC, Whole Foods, Kroger, Costco, and others
If you prefer to shop online you can find Liquid I.V. at Costco.com, LuckyVitamin.com, Amazon.com, and other online retailers.
If you have any experience with Liquid IV or their products, please leave your reviews below.
You may also be interested in
Liquid IV Customer Reviews

Seth
It's Electrolytes, not CTT.
CTT or Cellular Transport Technology is a gimmick. Their CTT is just a balance ratio of electrolytes for 16 oz of water. What happens if you have 16.1 oz of water? Well that means your CTT is useless because the ratio is off. It's literally just electrolytes.
Now, you will receive a lot of benefit from Liquid IV and that's not because of the 'CTT,' it's because of the higher electrolytes per package. Electrolytes will keep you hydrated and 3/4 of people are not drinking enough electrolytes due to filtering of water.

Samantha H
Give your taste buds time to adjust before deciding
I use 2 sometime 3 packets a day. I live in Texad and I work outside. I also do not like water at all. This has been a life saver. I'm diabetic and suffer high blood pressure (very high). This seems to help.
At first taste my first reaction was whoa that's salty, but after a few times drinking it you cannot taste the saltiness. It is sweet as well. My favorite is golden cherry but its hard to find and strawberry. I also like to mix the 2.
Watermelon is OK, but it's better mixed with a strawberry or a cherry pack. The taste you simply have to adjust to it. I love it now and prefer liquid iv over anything else.