Ka'Chava Reviews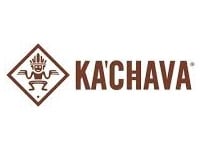 Ka'Chava Review: A Detailed Look
Ka'Chava is a brand of vegan meal replacement powder that includes fiber and can be consumed daily.
What Is Ka'Chava?
Ka'Chava is not an energy drink, nor are there similarities between Ka'Chava and coffee.
KaChava is a protein shake alternative made with tribal superfoods. It contains clean ingredients and allows the individual to be at their optimal health level with the health benefits it provides.
Some of the superfoods included in Ka'Chava have South American roots, including Maca Root, Sacha Inchi, & Camu Camu.


Ka'Chava ingredients contain:


Plant-based Protein Blend
Omega EFA/Fiber Blend
Antioxidant/Superfruit Blend
Adaptogen Blend
Super-Greens/Vegetable Blend
Probiotic/Prebiotic Blend
Digestive Enzyme Blend


The company states that their shake produces many health benefits to the consumer, including:


Immunity
Energy
Digestion
Appearance
Weight
Muscle
Mental


How Does Ka'Chava Work?
All of the Ka'Chava ingredients come in a powder base. By consuming the shake daily, you can obtain many vitamins and nutrients that a typical person lacks.
In getting these vitamins and nutrients, you optimize your mental and physical health. The creators of KaChava state that it is FDA-approved and gluten-free.
Ka'Chava & Weight Loss
Using KaChava can lead to some weight loss due to an increase in proper nutrition.
Although it is not considered low-carb, it does have a minimal amount of carbs in a serving and can be used in some forms of Keto.
How To Use Ka'Chava
The instructions for KaChava state to mix two scoops of powder (vanilla or chocolate flavor) into 12-14 ounces of water and mix.
You can also blend the powder and water with ice or incorporate it into non-dairy or dairy milk.
KaChava should be used as a meal replacement shake, in addition to a balanced diet. The company also has a listing of recipes on its website, including variations for smoothies and brownies.
What Ingredients Are In Ka'Chava?
One serving of Ka'Chava has a variety of ingredients. In total, Ka'Chava contains 70 superfood ingredients in their shake powder.
Some of them include:


Yellow Pea Protein, Organic Quinoa, Organic Whole Grain Brown Rice Protein, Organic Amaranth, Organic Shiitake Mushroom, Organic Reishi Mushroom, Organic Ginger, Acai Berry, Organic Blueberry, Organic Raspberry, Organic Tart Cherry, Chia Seeds, Flax Seeds, Organic Pure Whole Grain Oat, Organic Celery, Organic Cauliflower, Organic Spinach, Organic Cabbage, Cocoa, Coconut Milk, Cinnamon, Natural Vanilla Flavor.
Is Ka'Chava FDA approved?
The FDA does not specifically "approve" dietary supplements like Ka'Chava in the same way that it approves drugs.
However, the FDA does regulate dietary supplements to ensure they meet certain standards.
If a product is found to be unsafe after it's on the market, the FDA can take action against the manufacturer or distributor, including removing the product from the market.
Ka'Chava, like other dietary supplements, must also follow labeling regulations and Good Manufacturing Practices (GMPs) set by the FDA.
GMPs ensure that products are produced in a quality manner, and do not pose any risk to the consumer when taken as directed.
What Does Ka'Chava Cost?
To purchase one bag (15 servings/meals) of KaChava through the company's website is $69.95.
It is worth noting that shipping is free when you purchase more than one bag. Also, if you are buying through the company's subscription service, you save $10 per bag.
The company provides a 30-day money-back guarantee for one bag of each Ka'Chava flavor.
Where To Buy Ka'Chava
Outside of the company website, you can also purchase Ka'Chava on Amazon.
You can not find this product in typical health food stores like Whole Foods or Thrive Market or even in chain stores like Walmart or GNC.
Customer Reviews & Complaints
Although the Ka'Chava website brags about the wonderful taste of its products, customers feel differently.
Many customers complain that the taste isn't tolerable, and the price is far too high for what you get.
Additionally, many customers have problems navigating the website and find it difficult to unsubscribe from their subscriptions.
Because of this, people continue to receive and be charged for several orders before they can get the subscription stopped.
Customer Service
Tribal Nutrition, LLC, owns Ka'Chava. They are not accredited by the Better Business Bureau but have two complaints filed through there in the past 12 months.
Trustpilot states that KaChava has not claimed their profile or responded to any negative reviews over 12 months.
Many complaints on this third-party site point to neglectful customer service and deceiving website functions that add items to your cart without your desire to.
If you have any questions you can reach a representative at their phone number 855-668-7574 or email at [email protected].
Competitors and Alternatives
There are many meal replacement options out there, with various price points and ingredients.


KaChava vs. Huel - The meal replacement shake Huel has a higher rating on Trustpilot, a large variety of flavors and products, and a lower cost.
KaChava vs. Soylent - Soylent can be purchased in different forms, including a pre-made bottle. You can readily find this brand of meal replacement in stores, and it comes in several flavors.
Ka'Chava vs. MUD/WTR - A coffee replacement with similar ingredients to Ka'Chava, MUD/WTR is gluten-free and vegan and contains Keto components.
The Bottom Line
Although the price is steep, we have to agree that the ingredients that are in Ka'Chava can't be beaten.
The list of items included in just one daily meal replacement shake are nutrients that most people don't get in a week or a month.
Many companies on the market have the same claims as KaChava. In the end, the decision comes down to personal preference, including taste.
Although KaChava has many negative reviews regarding the taste of their product, many may find it worth it to get the additional health benefits.
In our eyes, a lot of health products come with a hefty price tag. Its the price you pay for quality ingredients. In the case of KaChava, the benefits seem to be worth the price.
If you have any experience with Ka'Chava or their products, please leave your reviews below.
You may also be interested in
Ka'Chava Customer Reviews

Tara
Benefits for me outweigh the not so palatable taste
The taste is not extremely good but I do find it worth it to provide myself with the nutrients that I would not get otherwise on a daily or even weekly basis.
I add chia seeds to mine and collagen powder. I throw in some cinnamon and ginger powders, then HOLD MY NOSE and send it down the hatch. I chase it with either peppermints or spearmint gum!
I am currently battling IBD and some dairy intolerance. The days I miss my shakes are SO MUCH WORSE! When I only have my shakes (the days I pull an 11-hour shift), I feel amazing. My stomach doesn't hurt and my joints don't ache.
I would drink MUD if it helped me as much as this shake.

2travel4
It didn't taste good when I first bought it and discontinued using it. Came back after about a year and thought I'd give it another try. Now that I've been on it for over 2 years and never have felt better, I could not imagine not taking this.
Now, I crave it, like I'm craving a delicious milk shake. I'm 69 years old and it has definitively changed the quality of my life by leaps and bounds.

Al
Big fan of this product and company!
My wife and I, have been using Ka'Chava now for a couple months. I'm on a monthly subscription, that has been easy to modify. The cost after benefitting from the rewards averages out to $3.70 per meal. I mix the product with coconut milk and add a banana to the Vanilla and Coconut Acai. Both taste good this way. I love the quality of the product and the ease of prep. I haven't tried to unsubscribe, so I can't speak to the ease or hassle of that process. They say you are what you eat. I plan to live a long life and I believe the nutrition in this product will support me in doing so.

M
Refund for returned product/ poor customer service
I am so disheartened by their customer service and follow through on getting my refund for product I returned to them over a year ago and still no refund . I have made numerous attempts and given them every fair chance to prove themselves and their return policy but after one too many phone calls and false promises of " we will get your refund to the original payment method" I got nothing they got their product back and still have my money !!! I think that's called stealing and unsavory business practice. Everybody at the "customer service department" says they are going to make it right never do ,even though they say it is being escalated to the proper channels, so even though the product taste good their business practice has left a very bad taste in my mouth! And will give my hard earned money to a more reputable vendor ! Just do the right thing and give me my money back for the product I returned to your company.

Rena K
This company is a BIG scam. I ordered one time. I did not make an account nor do I have any pass code. I got an email from Ka'Chava
they are sending my next order. I tried in vain to contact their customer service to no avail. My next contact will be the Federal Consumer Services and the Better Business Bureau.

Juan H
Be careful, they subscribe you automatically
I liked the product, tastes good, and I gave it 3 stars, but I did not like that they automatically enrolled me in a "subscription" (without making it obvious I was subscribing) and I get automatic shipments.
Why not have your website make the customer go through a "process" to get enrolled…the same process to get "unsubscribed"?
They make it a little troublesome to cancel the "subscription" online, but I was able to cancel. I just hope I don't keep getting charged.

Gerson D
Try Ka Chava and see your own Results !!
I purchased the chocolate flavor on June 14,2022 and tried 2 scoops in 10 ounces of water....I noticed it mixed well, very flavorful and gave me extra energy the whole day. I also felt more focused. on projects and tasks.......So far, my experience has been very positive......

Kathy M
WARNING: Consuming this product can expose you to chemicals including lead, which are known to the State of California to cause birth defects or other reproductive harm. For more information go to www.P65warnings.ca.gov/food.
Why is this message posted in regards to KA'CHAVA ingredients at check out?? I am rating according to my son-in-law who is a member of yours in Colorado.

LA
I started using Kachava just over a month ago as a meal replacement and like it. The shake fills me up so overall I eat less and have lost several pounds. I like the taste.
I've only used the chocolate flavor because I like chocolate! It blends well in a blender. I add blueberries and other frozen fruit occasionally but generally drink it plain. It may be considered pricey but certainly less than any meal I would go out to get and it's much healthier.

Jeff W
Deceptive advertising - scummy return policy !!!
Talk about deceptive advertising.
It is mind boggling how companies like yours with scummy policies parade around as do gooders.
"Try Ka'Chava completely risk-free!"
What is completely risk free about having to pay the return shipping?
Why don't you put that right on the order page?
Of the 3 flavors I ordered - I can tolerate the chocolate - the other 2 flavors have a strong chemical taste and no amount of
banana, organic frozen blueberries from my own orchard or other fruit can mask it.
So since I ordered 2 bags of each I am limited to the return of 1 bag of each flavor (SCUMBAG MOVE #1)
To send back 2 bags from FL to NV by a shipping method with tracking (YOU AREN'T PAYING RETURN SHIPPING - SCUMBAG MOVE #2) will wipe out half my refund
AND
even if I want to take advantage of your empty bag refund policy - I still need to provide a tracking number - FOR 2 EMPTY BAGS !!. (SCUMBAG MOVE #3).
And if you have an "empty bag" return policy why can't I just mail back the UPC codes in an envelope? Why do you need a tracking number?
Disgraceful refund policy.
You should be ashamed of yourself.

Paul C
I purchased Kachava in vanilla flavor and I find it to taste good. It is smooth not chalky. You do have to shake it up so the powder mixes well. I used a shaker bottle with a spring ball inside that you can purchase from Walmart.
It is pricey, however look at the nutrition that you get from it,, you can't get all that from anywhere else. I purchased one bag to see what it was about and after four days I have to say there is a difference in my health. I'm looking for less expensive alternatives with the same quantity of ingredients but so far haven't found any. Ill keep using it until I can prove it wrong.