Ivy Exec Reviews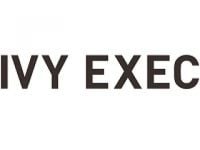 You may also be interested in
Ivy Exec Customer Reviews

Gerri
Great experience and very interactive
Great experience and very interactive. I enjoyed the study and learning more about the research topic. The moderator was engaging and we had an excellent exchange. It was one of the few times I was able to demo a product by going through the screens myself - very enjoyable. I'm always to bring insights from the user's perspective directly into product development - very cool.

Joseph B
Professional but with a changing program on payments
Ivy Exec associates are very professional and personable. They are accommodating and handle interviews very efficiently. My only concern is on the payment end...payment can take more than 7 days and their new virtual AMEX cards are difficult to use and limited (no Amazon, Walmart, Best Buy...)

Aamir
Insightful, timely and valuable research!
Ivy Exec perform some of the most thorough and value adding research that i have come across in my time. They focus on topical matters and have questions in their surveys and interviews that make you think and provide insightful content. Every time i see an opportunity to work with Ivy Exec team i jump at it! Great work guys.

George A
Ivy Exec LinkedIn Profile or Resume Critique Session with Anastazija Gavrilovic
I felt stuck in my career and job search and needed a professional to help me out. I reached out to Anastazija Gavrilovic of Ivy Exec with whom, I have had a session in the Ivy Exec LinkedIn Profile or Resume Critique Session at 09:00 (Eastern Time - US & Canada) & 04:00 pm East African time, on Thursday, April 6, 2023.
Here review, critique and advice have been very valuable in enabling me to see the vagueness of my profile and given me leads to what I should do to sharpen the profile for a job search to be clear about either a full-time job or consultancy. Her other advice on other LinkedIn sections will also help me (re)brand myself and highlight my key skills and strengths.
I greatly appreciate this and will work on it over the next few weeks.
Thanks a lot, Anastazija.

Eduardo O
Very pleased to have interacted with Ivy Exec.
I was contacted to give my expert opinion on a topic related to the world of work in Mexico. First, I did an initial online diagnostic and then went on to an interview. It was scheduled for 1 hour but we took longer.
Finally, the agreement was fulfilled by the company that requested my opinion. Very pleased to have interacted with Ivy Exec.

Ed O
I enjoy doing consulting with Ivy Exec, they pair me up with companies that really value my work experience of over 35 year in the SupplyChain world.

Michael M
Great practical advice. Session gave me valuable insights, feedback and suggestions for re-organizing my resume.

Mike M
Professional Organization
I have had the opportunity to participate in quite a few of the research studies for Ivy Exec clients. Their ability to match their client needs with my skill sets, interests, and knowledge has been outstanding.
I look forward to future participation and assisting their client's with real world data.

Ed E
Information Gathering at its FINEST!
IVY EXEC is a quality information gathering entity that does a fabulous job at assessing participants, and determining the best suited Executives to perform their reviews. Having gone through this exercise, I must admit I can now honestly state that their data gathering criteria live in a class by itself.
My Hats off to IVY EXEC

Henry X
I had just completed my first online 2-day wealth study survey, it's fantastic. I learn a lot from other participants and I am very happy I am able to share my knowledges, experiences with others, and provide suggestions to people in need, and I was highly appreciated. I really enjoy this kind of online survey.
Meantime, Ivy paid me just in 3 days, very quick and efficient.

Jay B
Ivy Exec is a scam that offers consulting fees for time and knowledge shared from industry subject matter experts but does not provide payment.

Claire T
They post positions and make it seem as if they are a placement agency for the company. You take the time to draft a resume and cover letter for the job only to find out that you must pay in order to apply. Save yourself the effort and just apply to the job directly. If they don't supply who the employer is, just bypass them and stick with traditional legit job boards.

Nikolay N
The job Ivy Exec offered me was closed long time ago. I was lucky to discover this fact before I gave them my credit card.
Stay away from that company!

Ivana B
Ivy Exec is a scam! They steal money and job leads from other recruiters
Warning to all! Ivy Exec is a scam. They charge your credit card without letting you know. They are scammers from Eastern Europe who have multiple complaints against them on Better Bussiness Bureau, Yelp and Complaint Board.
Read this again: They will charge you hundreds of dollars without any prior notification. Never give them your credit card information for any reason. It will end up someplace in Balkans and you will never get your money back.
They steal job leads from other recruiters and disguise them as their own. Then they tell you that you have been 'selected' to view ELITE jobs, and the only way to join their site is to get verified via a credit card. Then, a month later they charge your credit card without telling you.
A bunch of job seekers have been scammed by these Serbian criminals and many of them are joining together to file a lawsuit against Ivy Exec.
I repeat, DO NOT trust them with your information! They will take your money without telling you.
Please warn others!