Investing Daily Reviews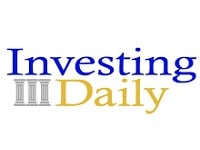 Investing Daily is a financial newsletter publisher offers a number of personal finance and investment related information products.
How Does It Work?
According to their website, Jim Fink says that he is going to provide readers of his Investing Daily Finance Newsletter with a stock investment strategy that has an 85% success rate.
This strategy focuses on selling options, rather than buying them, because "the odds of winning tilt in your favor" when you sell. Whenever buyers "strike out," you will be the one keeping their money.
They claim that selling options is about the closest people can get to never losing money while investing. Fink says that this is similar to the strategy Warren Buffet used to make $4.9 billion.
But Fink says that he has improved on this investing strategy by adding an element called "seasonality." Seasonality is the tendency of stocks to move in a given direction during a particular time of the year.
This added element provides such a beneficial edge to investors that Fink created a proprietary software tool covering thousands of stocks which shows exactly how the stocks move over different time periods.
This is the information that members will get from the Investing Daily newsletter. All members have to do is give their broker step-by-step instructions.
Cost & Price Plans
Their website says that the regular rate for access to Jim Fink's trading service is $1,495, but with the special offer they are running right now, new members won't pay even one-tenth of that full price.
Currently membership is priced at $39.95 for the first 100 people who respond.
Refund Policy
Their website provides customers with two different Guarantees at this time. The first says that customers will be given 90 days in which to "come in and look around," and if they decide that this product is not right for them, they can cancel their subscription and receive 100% of their money back.
After 90 days, customers will still be eligible for pro-rated refund of the unused subscription time.
The second Guarantee states that any customer who doesn't win on 85% of their trades will be "paid back." Even customers who do win on 85% of their trades can choose to have their subscription fee refunded.
Customer Service Contact Info
Customers who would like to contact Customer Service with any questions, concerns, or complaints can do so by phone at 800-832-2330.
Reputation
It appears that Jim Fink himself has a fairly decent reputation as a stock investor and is known on many different financial information websites, like StockGumshoe.com.
However, that doesn't mean that this financial newsletter is worth customers' time and money.
The reality is that customers should always be wary and suspicious of any financial product that "guarantees" you will earn money with investing but doesn't actually offer a guarantee of the money itself.
All the guarantee states is that you will get your $39.95 subscription fee back, not that you will get back a dime of any of the money you lose when investing.
In addition, financial services that make claims such as guaranteeing you a certain amount of money each and every day "forever" are generally services that don't really pay out for customers.
If you do decide to try out this newsletter, make sure to be cautious and be prepared to claim your refund within the first 90 days.
Competitors and Alternatives?
There are actually countless numbers of financial newsletters promising people access to high quality information and investing strategies that will change their financial lives.
Customers looking for alternatives to this newsletter will find countless other options, but they should research each option before committing to any of them.
If you have any experience with Investing Daily or their products, please leave your reviews below.
You may also be interested in
Investing Daily Customer Reviews

PALTIN
Sounds too good so I'll delete the message. Saving myself the troubles.however I need to know how they got my email address? Why are they still in business? And how do I get off their list? Help!!

Jason T
SCAM ⚠️ Investingdaily.com PersonalFinance SCAM!

Valinda G
After I purchased (39.95) I upgraded and added (97.00) . The next day I saw that they charged my bank account the 39.95 and the 97.00 was charged twice. I called and talked to Joanne, who told me that they did not charge me 97.00 twice. It was deducted frommy account. Now I'm suspicious of this company that charged me twice and it doesn't show up on their computer. So I went searching them out and there are a lot of complaints against them. People feel scammed. I called Joanne back and told her I wanted my money back. She refunded my 39.99, cancelled my membership and since I told her that I felt scammed and told her what I'd found read online about their complaints she said she would refund both of the 97.00 charges. She did refund one charge of 97.00 but I am still waiting for other to be refunded. Its been over 3 weeks and now when I call she won't answer her phone nor call me back.