Indeed Reviews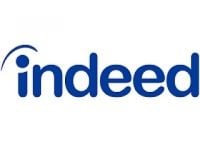 You may also be interested in
Indeed Customer Reviews

Bob
Posted resumes are not all from people looking for a job
No qualified candidates in 2 years. Offered a free ten day trial to return but are now telling me that I sponsored a job did not get the free trial. Total waste of money and time.

D S
Indeed : all smoke and mirrors
I have submitted dozens of applications as a very experienced tradesman. Crickets. Zero replies. Nada. I would agree that Indeed is a waste of time.

Carol H
Employers are wasting their money., in my opinion. NO equity from what I have witnessed.
Hundreds of jobs posted.
That's it.
We sent 44 applications/resumes.
Do not know WHY we were CROSSED OUT.
This looks like a scam to me.

Billyboy47
Feel tricked to open account
I saw a job vacancy on indeed, decided to apply. The vacancy was said to be 3 days old. Signed up as requested to apply and guess what, that vacancy was no longer available. Really, after 3 days? If they can add that it is no longer available, they can remove the ad too surely. Went onto another job vacancy to find my account was not good enough, they then wanted me to fill in all sorts of info, 5 separate linked pages of it. I will never use indeed again, the warnings by others here about indeed information harvesting do appear to be their priority.

kommando j
Indeed is a malicious, racist, Database looking to sell your personal info to the highest bidder.
Literally, most of Indeed is just getting your personal info via resumes and job applications and selling them to the highest bidder.
Hence why other reviewers and even myself, have gotten nothing but spam callers and robot spam in their voicemail for about a month at a time and ONLY ever hearing back from places full of Ex-convicts, drug addicts, and those willingly and knowingly practicing purposeful malicious negligence to threaten your safety until you quit.
HR is typically staffed by racists who refuse to hire ANYONE, especially those overqualified, so then they can scam the US department of labor by crying "OMG WE CANT FIND ANYONE TO WORK FOR US!?" to get free H1B money for hiring non-citizens.
Indeed is a complicit money laundering scheme and it needs to be shut down.

Calvert E
Absolutely the worst customer service.
As an employer trying to hire, this is by far the worst company to hire. If you are a person looking for a job and are using INDEED, I feel for you. You will have better luck getting a good lead at the local pub!!

Efraim
Savage waste of time for job applicants
Over the past decade, I've tried on and off to find work via Indeed.com. You can read reviews about the job application process from many other Indeed.com applicant's on Indeed's own review pages. Very many of us have the same experience. You find jobs you're qualified for. Whether you're the first person applying or the last, whether you apply early Monday morning, on the weekend, late at night--no matter what you do, you don't hear back from anyone.
Unless it's a minimum wage dangerous position no one else will take. The only two job apps I've heard back from in the past YEAR during the pandemic are from residential care facilities. I have a master's and a doctorate (not boasting--multiple degrees are now VERY common among online job applicant's since so many of us followed the advice to become "more educated"...) in health sciences, but apparently the only thing I'm qualified to do is be a nurse's aide or young child behavioral aide trainee. Each position was both in a state with frighteningly quickly spreading COVID-19 cases AND at facilities where so many employees had recently become sick that the facilities were DESPERATE for workers.
Still, they both offered near minimum-wages for dangerous work that involved double-duty (caring for children AND elders at a company-related nursing home--not advertised in the job ad!). And still, the interviewers for both positions were denigrating and condescending--as if throwing the applicant's the possibility of a life-threatening job were sign of the employer's beneficence.
I follow the online job gurus' advice to research companies, craft a "pain letter" cover letter, tailor my resume to the keywords in the job ad... Nothing.
Then, I started limiting my search for jobs requiring "no experience" or for companies explicitly stating "Urgently Hiring!" Or companies that INVITE applications from "career changers" or "retirees" (to avoid the ubiquitous specter of age discrimination). Still NOTHING.
Recently, I completed an application in which I had to count the words in each paragraph, change each paragraph's font AND color, all while answering very specific questions in a specific order. I thought it was a test to see who would actually follow the instructions. I felt like a performing circus animal. It was humiliating--but I did it and triple-checked that I'd followed the instructions. I never heard back from the company. And, of course, nothing from time-wasting Indeed.com.
Indeed acts like so many other portals in the internet age: they wash their hands of any responsibility for what happens to the people using their services, instead currying the favor of the people PAYING (supposedly) to use Indeed.com--the employers.
Research the history of the US Labor Movement. You'll see that employers/corporations will do anything, no matter how unethical, to make money. And they certainly don't care about the human beings they use for labor--and they even hold those applying to be laborers in special contempt. Maybe this is universal human nature--the way those who are safe and have survival resources treat those who aren't and don't. But Indeed's complicity is unforgivable.
The US government and international watch dogs all report that an unprecedented number of people have slipped into joblessness and poverty due to the pandemic--all while the wealth of corporations and the super-wealthy has exploded. And how has Indeed responded to these extraordinary circumstances? By continuing to do what countess throngs of frustrated, dehumanized job applicant's have been complaining about for decades now--making it easier than ever for uncaring employers to savagely waste job applicant's' time by forcing us to jump through demeaning hoops because we're desperate for work.
All the while, the same jobs get reposted a few weeks later despite never extending the simple courtesy of letting applicant's know that we weren't selected or WHY we weren't selected so we could understand how to improve our odds in the future.
Yes, Indeed is a statistical scam at least--and quite possibly something far more malevolent than that.

William S
Doing a search for a job within a 10 mile radius brings up a very surprising large number of openings. But then, once you remove the Amazon job that is listed once , sometimes even three times on a page of results, the number of openings shrinks to less than half. And the scan / read time would be cut VERY significant'tly!

El B
Indeed is pretty horrible
They are all about money and I've been trying to post for 2 years and have not been able to find an intern who is willing to work for class credit. They have sent the nastiest emails to me and I'm so sick of it. Indeed. Go away.

Alan W
They won't leave me alone
When I tried to post a job with indeed it took more than an hour to get to the point where they said it would cost $13 each time someone looked at my free posting. It would be worth it if I paid for qualified applicant'ts, but that $13 was every time someone even looked at my job. so I said no thanks because I have used this type of service before and was not happy with want it cost. Now they won't stop calling and emailing me. Many times on the phone and replying to emails I have said leave me alone. and the emails and phone calls just keep coming. About the 10th time I told them I would start leaving reviews each time they contact me and I am running out of places to leave reviews. They might be good for some people but I can't get them to stop contacting me. They keep saying I can post for free, but when they called me the first and second time there was no mention of a free listing and they assured me it was worth the $13 per click and it would only cost me about $400 for the first 2 weeks and I could stop any time.

J V
Don't bet your future on this generic match site
You are better off with Craigslist if you aren't looking for a Professional position and just need a part time or temporary job. If you have experience and looking for advancement opportunities stay away from this site, especially their so called assessments whose results will be used over and over to any and all employers you apply to with no chance to redo. I was busy with a child when taking an assessment and it timed out making me look like I don't know what I'm talking about when it comes to IT, now I can't retake it and when I apply for a job guess what, it uses the Same results. Ridiculous, wasting people's time And Employers money.

Cheryl M
Indeed is a scam to employers
Indeed supplies resumes for Employers but have no control over applicant'ts applying over and over for jobs they aren't even qualified for...costing Employers big $$. In addition, once an applicant't has been hire, they continue to vet them by asking them to update their resume putting them back into their open pool. This is like headhunting from the staff Employers already paid for!
When an applicant't is rejected for any reason, they still apply over and over again costing Employers $$. This is a scam! Employers are held hostage. I have had several conversations about my complaints but why would you listen to the person paying you?
And their assessments are a joke! The applicant't doesn't have to complete to submit their resume even if you've ticked the box!
There are so many issues with Indeed that are a scam its outrageous! Will report to authorities!

Nathan D
I've tried ever since sometime last year to find a job through indeed, and I've had interviews, but everything I've tried has ended up with one bleeping job loss after another. It consumes my time and my energy, not to mention the fact that I've had hopes all this time for all the jobs I've applied for, and yet these hopes have been nothing but fake. Thanks A LOT INDEED FOR MAKING MY LIFE MISERABLE!!!!!!!