iMotors.com Reviews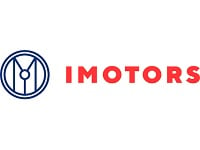 iMotors.com is a website which aims to help customers in their search for a new car by giving them a place to do research, receive quotes, compare different quotes, and other services.
Customers who are just beginning their search for a new car can use the iMotors.com website to figure out what types of cars fall into their budget, their desired style, and their desired fuel efficiency.
All you have to do is explain the price range for the car you want, whether you are looking for a sedan, a minivan, an SUV, or really anything, and the specific mileage range you hope for. The website will then give you a variety of results that meet your needs.
Unfortunately, they cannot give you the same ability to research used cars; this feature is just for new cars. They do, however, give you the ability to get a quote for the used car you are searching for in the same way you receive a quote for a new car.
Customers who have a specific new or used car in mind for which they have already been looking can simply input that information and submit it. iMotors.com will then ask you for your contact information, so they can supply it to dealers in your area.
Once the information is submitted, you will then be contacted by various dealers looking to help you find a car. This is important to be aware of, because submitting your information on iMotors.com means that you waive your registration on the Federal Do Not Call List.
They also claim to be able to help you find dealerships and sales deals that can include the option of rebate for you, after you have purchased, but acquiring this information works the same as getting a car quote.
Customers who are not interested in being contacted by dealerships should avoid submitting their information on the website, and instead use other online sources to collect information during your car search.
If you have any experience with iMotors.com or their services, please leave your reviews below.
You may also be interested in
iMotors.com Customer Reviews

Coal O
they send you SPAM emails
It's quite simple, I HATE IT!

Lora
I get at least 6 - 10 spam emails from them EVERY DAY! I've tried to contact them directly but when you try to use their contact us button, nothing comes up. I've gotten delivery failure notices when I try to email them. Is there someone that we can contact about this constant spamming?

Sam S
IMotors is one of the worst spammers out there, stay far away from them, they are not trust-worthy.

clh
Beware of this major scam!
iMotors is a notorious spammer. They send their spam from a different fake account every day. Every day, they move their site to a different stolen domain, and it looks like they're trying to see who they can scam before the site gets shut down. Beware of criminals like this.

Jane R
What a great experience we had working with imotors and Azeem!! No pressure, polite, professional, and knowledgable!! And after looking at numerous vans in my area the most Important factor is the picture I viewed on the internet from imotors is exactly what I saw when I actually went to the dealer. So many other vehicles at other dealers looked so good on the net and then when I got there the vehicle looked totally different. So happy with my purchase and will continue to be a customer of imotors for a long time to come. Thanks Guys!!