IAP Career College Reviews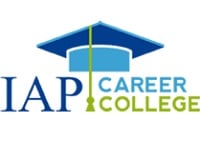 IAP Career College, found online at IAPCollege.com, is a private online career college that offers over 100 different online certificate courses on part time or flexible schedules.
How Does IAP Career College Work?
According to their website, the International Association of Professions Career College wants to make non-traditional career education accessible to as many people as possible.
To accomplish this, they have created a whole series of online certificate programs that can be done in the comfort of your own home and are affordable.
Each course is designed to teach their students the principles and techniques for getting started in your dream career, including developing your skills, how to get a job in your field, and how to start your own business and get clients.
Currently this company offers certificate courses in subjects like Art Gallery Owner, Bakery Owner, Life Coach, Bed and Breakfast Owner, Book Editor, Book Publisher, Cake Decorator, Career Coach, and many others.
Cost/Price Plans
Though their website states that the quality of their courses is equal to or superior to other similar courses that are priced much higher than theirs, they have chosen to keep their prices low to ensure the highest number of people are able to enroll.
To do this, they have kept their courses priced between $97 and $297.
They also say that even with their lower fees, they understand that not everyone will be able to pay the full cost up front.
Because of this they allow students to pay for the course in two equal installments, with the first payment being due on or before the course start date and the final payment being due 30 days later.
Students will need to contact their customer service team to arrange this, however.
Refund Policy
This company actually has multiple different policies which cover their customers in case a cancellation or change needs to be made.
First, customers are able to transfer their registration to another course with the same registration fee for no additional cost at any time up to the day before the official start date of the course you registered for.
If you wish to change registrations more than once, there is a $25 fee per each additional change.
Customers who would like to cancel their registration altogether will have to adhere to the deadlines based on the starting date of the course.
Cancellations made at least 10 days before the start date will receive a full refund less a $10 administrative fee per course.
After that, you can cancel or withdraw up to 7 days after the start date for a refund less a $25 administrative fee per course.
The website does say that while there are no refunds for later cancellations or withdrawals, they will actually allow you to find someone else to take the course in your place for no additional cost as long as you notify them within 7 days after the official course start date.
They also offer their students a policy where if something comes up, such as an illness or emergency that will prevent you from being to start or complete the course within the 12 weeks, you can contact them and an Academic Advisor can help you with rescheduling up to 6 months after the official start date.
The website states that there is no fee for this rescheduling on compassionate grounds.
Customer Service Contact Info
Customers who wish to contact Customer Service with questions, concerns, or complaints can do so by phone at 888-322-5621, by email at [email protected], or by submitting them directly to their website through their Contact Us link.
Reputation
There are a couple important things to understand about IAP Career College. First, the subjects for which they offer certificates are not really subjects that require certificates.
For example, there are certain IT subjects or other skills where a company will need you to prove certification in a specific field before you can be hired.
There is no such requirement for people looking to open their own art gallery, so giving it an official designation is fairly meaningless.
The other issue that this website talks about their "accreditation" but the truth is that they have no accreditation.
When an educational program discusses their accreditation, it should mean that they have an official designation from an educational governing body which has reviewed their programs and approved of their worthiness for the field they are intended to prepare you for.
IAP Career College is "accredited" by the Better Business Bureau, which is just a recognition the BBB gives you as a legitimate business and has no bearing on your quality as an educational institution.
The bottom line appears to be that this company acts like things that aren't important are official and acts as though things which are official aren't important. This isn't a great combination in an educational company.
This company may have some decent courses available but their approach to their content leaves a lot to be desired and may make prospective students seek their courses elsewhere.
Competitors and Alternatives?
There are many other online certification programs and online educational programs.
In order to find the best one for your needs, you should consider what it is you want to study in order to find the best alternative.
If you have any experience with IAP Career College or their services, please leave your reviews below.
You may also be interested in
IAP Career College Customer Reviews

Giovanni
I just completed my course in Life Coaching and I'm so happy to have taken this course. The material is self-paced and affordable. It's easy to understand. If you're interested in dipping your toe into a new profession or even extending knowledge on your current one, IAP is a great program to look into.

Cathy G
Step by step lay out of the information
I took two courses; Event Planning and Digital Marketing. Both were extremely helpful, but I wanted to have more specifics on how to price my services.
Im excited to take the Masters class for Event Planning as the information in the original Event Planning gave me lots of tips to make sure that I was able to stay legal and not fall into possibly being sued or paying a heavy fine because I did not obtain a permit or permission before hand. Very informative!

Sharon M
Hey everyone.
I'm currently taking the Death Doula course and the writer's style is so uncomplicated, non-technical.
No complex computer systems for logging on or logging off are utilized here. A big bonus for us basic computer users!
The PDF text is easy to read, review with too.

Jane
I just finished the Death Doula course, I found it to be very informative and easy to follow. I am in my 60's and not very computer savvy but I had no problem with this course. My certificate arrived in the mail in less than two weeks. I am so thankful for this online study option!! Very positive experience!

Crystal H
Have Confidence in IAP Career College !
I've earned a Bachelor's already and currently working on my BS in Nursing. I wanted to expand my Nursing Degree to Nurse Consulting so I funded my own startup for a Consulting Business. This course really taught me everything I lacked on the Business side of Consulting! I'm very pleased with the information provided and what I learned!

Doug T
Anyone who believes that a government stamp of approval via accreditation under a statutorily created regulatory regime, is dreaming in technicolour. History is replete with examples of "accredited" institutions that were scamming people like you would not believe.
One of the reasons these unscrupulous "businesses " were able to scam people, was the very accreditation many rely upon as a guarantor of quality. Use your own judgment and talk to people who have taken the programs; as always, "caveat emptor" applies in this regard as in many others.

Simeon N
Because I am already in the industry, this course is perfect!
I advise people to read and not to invest in anything they do not understand!! I'm already a licensed massage therapist, a licensed laser technician and will be attending school for my esthetics license.
I've worked for many spas and been in the spa business for many years and looking for extra info and guidance in opening my own Spa. I needed the information Spa owners will not teach me because of fear of me becoming their competition.
Because I'm already in the industry, this course was perfect!! They never promised to license anyone. Professional licensing for massage therapy, skin care, operating a spa or salon comes from the state that you live in, not from a school!
You don't need a certificate to open your own spa, the certificate doesn't mean much. It's the knowledge that you need. You need proper guidance in running daily operations and organizing and marketing your business and this course teaches you exactly that!!
Again Do Not Invest in an industry that you do not understand or have any passion for in order to make a quick buck!! You will lose!!

Leah
This class is a waste of money. There is no instruction. I paid my registration fee and in return received a 200 page PDF document with instructions to read it over the next 4 to 12 weeks.
I read it in one day. The information provided is mostly common sense and links to websites.

Kim M

jany a
I took one of IAP courses and i love it they help me alout there were alout of cake decorating stuff that i didn't know but know with this courses i learn alout and I'm with my second one on how to be come a bakery owner i love them both

J.T. C
Training for a specific purpose
It's an untrue statement that the career topics / fields for which IAP provides training and certificates do not require a certificate or training.
The field of Career Coaching requires training and some level of certification, even if it is basic, self paced, and independent study.
When it comes to the topic of accreditation, first it needs to be understood that there are some career fields which are not included in what would be regarded as a "regulated profession".
In other words, there is no occupational "accreditation" for that job, therefore there is no corresponding accreditation academically. Since none exists, is is therefore not needed for any academic endeavor in that topic.
Now, is it possible that IAP could join an Accrediting body such as DETC or IACET? Sure. However, the reality is that accreditation is no assurance of quality, but only peer review, unless we are referring to the large Regional Accrediting Associations - which accredit entire schools, not individual programs, so once again in this case, not applicable.
In the instance of the Career Coaching course, it is recognized by several associations of Career Coaches as continuing education and the corresponding membership in the IAP itself is acknowledged and regarded as noteworthy.
If you know the field in which you desire to take a course with IAP and how it will be perceived by peers in that field, you will have no problems.

Monique
I took the Interior Decorator Course, and learned so many things, and got links to products and companies, that I would have never known about if it wasn't for this course. I think the course was great for the price, and taught me what I needed to know to get my foot in the field.

Therese (
Thank you for providing information about IAP Career College. I appreciate your aim of providing prospective students with accurate and balanced information. With respect to accreditation, it may help readers to know that the type of college accreditation for programs that cost thousands of dollars simply isn't an option for programs like ours. To quote from an article at the Better Business Bureau website: "Because of the low cost and short length of our courses, we don't fall under the jurisdiction of the Alberta Private Vocational Training Act. So, how do we establish credibility? BBB Accreditation made sense. It's relatively inexpensive, it helps build trust with the new name and we knew people would be checking us out online." Thanks again for including us on your website. Please feel free to contact me if you'd like more information. - Therese (Tag) Goulet, Director, IAP Career College