Hungryroot Reviews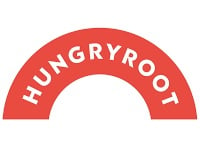 Hungryroot is a personalized meal delivery service that states they offer customers a way to get delicious and healthy food items, groceries, and recipes conveniently delivered right to their doors.
How Does a Hungryroot Subscription Work?
The company provides a weekly subscription service. To shop with Hungryroot, you must sign up for one of their plans – there are neither a la carte options nor a free trial period before signing up.
However, you can modify your plan or cancel your subscription at any time. Details about how to cancel, how to skip, and how to pause a subscription are available on the Hungryroot website.
Your credit card or ApplePay account will be charged on a weekly basis – they do not accept PayPal or EBT payments.
Hungryroot is designed to make your life easier – the service is simple to sign up for. First, you give them a little bit of basic information about your food preferences and allergies.
For example, you can specify a preference for gluten free ingredients or a need for vegan meals. These preferences can be changed at any time- you can also view and edit your order prior to box shipment.
Next, they curate a meal plan for you and all you need to do is await your delivery. You can edit your subscription through their website.
While they do not have a mobile app, their mobile website is up and running so you can use your smartphone to check in on your subscription while on the go.
Each delivery comes in eco-friendly, insulated packaging. If you are not at home or near your delivery area when your shipment arrives, your local carrier can leave your delivery at your door or you can have someone grab your order for you.
Unfortunately, Hungryroot does not allow you to specify a preferred delivery time, but you can select your preferred delivery day.
What Types of Foods Does Hungryroot Offer?
So, what's on the menu? Hungryroot delivers options for breakfast, lunch, dinner, snacks, and dessert. Their meals and snacks are made up of whole foods and are quick to prepare.
Hungryroot switches up their menus regularly and selects ingredients seasonally. Past meal examples include Salmon Pesto Lentil Pasta, Butternut Squash Tofu Curry, and Spinach Garlic Chicken Sausage.
They also offer a free Kitchen Companion guide, which provides ideas for healthy cooking hacks to make meals more customized to your tastes.
If you are one of the many Americans trying to lose weight, you will be pleased to know that all Hungryroot's meals are under 500 calories.
Many who are eating healthier for weight loss purposes subscribe to the Weight Watchers point philosophy and may wonder about Hungryroot and Weight Watchers.
While Hungryroot does not currently partner with Weight Watchers, they claim to make counting points easy as details about nutrition facts and serving size are available on their website.
If you are interested in using a meal delivery service to accelerate weight loss, many claim that utilizing a weight loss app like Noom, in conjunction with healthy meal plan services like Hungryroot can make a big difference.
Is Hungryroot a Good Deal?
Plans start at $59.94/week + shipping. Your total cost will depend upon how many meals you order and how many people you are feeding.
The least expensive plan includes three weekly meals for two people. The price will go up if you want more meals or if you choose a plan designed for families.
It may be helpful to think in terms of cost per meal, which comes out to $8.00-$12.00 per serving.
Customer Service
You can contact Hungryroot's customer service team by sending an e-mail form through their website or sending a text to 855-222-5704.
Their customer service team also seems to be responsive on their social media pages including Facebook and Twitter.
Online Customer Reviews & Complaints
You will find honest reviews from Hungryroot customers in various places including review sites and Facebook.
The reviews are mixed, with online reviewers giving low ratings and offering tons of criticism about missing items, expired products, poor customer service, and poor-quality ingredients.
Facebook reviewers have more positive things to say, including praising Hungryroot for providing delicious, tasty food and helping them to learn about healthy cooking.
Unfortunately, many Facebook reviewers also offer serious criticism, including complaining that their orders were delivered late or claiming that their orders were not delivered.
Competitors and Alternatives
Meal kit services have thrived during the Coronavirus pandemic. Some popular ones geared towards healthy eating include Blue Apron, Green Chef, and Purple Carrot.
Like Hungryroot, all three weekly subscription companies allow customers to select preferences and personalize their menus based on dietary restrictions and needs.
They also all offer similar pricing, with Blue Apron's per serving price coming in at about $9.99, Green Chef's starting at $5.99, but going up depending on meal preferences and diet plans, and Purple Carrot ranging in price from $8.99-$10.99 per serving.
While all three Hungryroot competitors have earned some level of customer loyalty, they are plagued with complaints regarding delivery issues and food quality.
For example, while Blue Apron boasts many satisfied customers online, their Consumer Affairs page is saturated with criticism about late deliveries and unappetizing food.
Similarly, Green Chef and Purple Carrot have earned low ratings on Yelp, with customers claiming that their orders never showed up, they were unable to resolve issues with customer service, and the food was not good.
Where to Buy?
You can sign up for a Hungryroot subscription directly on their website www.HungryRoot.com.
The Bottom Line
The benefits of eating a nutritious diet cannot be overstated. From weight loss and reduced risk of serious issues like diabetes and heart disease to increased energy and improved memory, committing to a healthy diet should be a no brainer.
Unfortunately, research shows that despite knowing the benefits of healthy eating and wanting to eat healthier, only one in five Americans actually consumes a healthy diet.
One of the primary reasons cited for unhealthy diets is the lack of time available for healthy meal prep, shopping and cooking. In response, the fresh meal kit industry is seeing rapid growth.
Unfortunately, Hungryroot may not be the optimal solution to your healthy eating woes.
Poor customer reviews about delivery and service leave us unable to recommend the brand. Instead, we suggest researching meal planning and healthy eating to kick off your new habits.
If you have any experience with Hungryroot or their services, please leave your reviews below.
You may also be interested in
Hungryroot Customer Reviews

Kaye
Hungryroot a huge disappointment
I am seriously disappointed with Hungryroot. I just signed up to give it a try. I did the quiz. I was never asked about how many people, how often for delivery or any other details for that matter.
My first experience, my order was delivered a day late. It was suppose to be a Saturday delivery but did not get until later Sunday afternoon by FedEx, who did not even ring the doorbell to know it was left. I get an email stating that my next order is on it's way. I do not want another order at this time. I begin trying to find out how to pause my order only to find out I can't because I missed my time to do that (which was Monday & it's now Tues).
You can not call Customer Service because they are not set up to handle that. You must email them. I also did not receive a few things when comparing with online my order to what I received. Keep in mind that you have no idea what you are going to receive. I got 1 navel orange for 2 people. 1 pack of cookies with 4 cookies are a couple of examples. I was charged 2 times & 2 different amounts on my credit card, a total of $85.33. I was never told what it would cost or how they figure what they charge.
My new order that I can not cancel, is being charged $121.90. It is not a user friendly website at all. The instructions to handle your problems do not match up with the choices you have. With this experience, I want to totally cancel all together. I do want to say, the reason for the 1 star is that the packing impressed me, especially the frozen pack is plant food. I thought that was a genius idea!