HomeVestors Reviews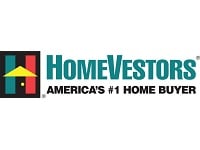 HomeVestors Review: Legit or Scam?
HomeVestors, also known as "WeBuyUglyHouses", is a cash home buyer that states they purchase homes 'as is', with a closing in as little as 3 weeks.
Many home sellers are enticed by the promise of a painless real estate transaction but have many questions about the legitimacy of this company.
Below we take a closer look at what you can expect from a HomeVestors cash offer, how the company works, and what the customer reviews say…
How Does HomeVestors Work?
The company has been in business over 25 years and has grown to be a national brand with franchise locations in almost every state.
You may have seen their billboards or received a mailer claiming that they'll buy any home quick and easy.
In general these offices operate in areas where they can make the most profit from buying and quickly flipping a distressed property. This often tends to be in established neighborhoods with older homes.
Real estate professionals have outlined the general equation used by most cash offer buyers. After they've checked out a property, they will estimate a home's After Repair Value (ARV).
Their maximum purchase target will be = (ARV*.07) - estimated repair costs. So their highest offer will generally be 70% of what they think they can sell your home for, minus the repairs.
There are many accounts online that say this is a best case scenario, with many HomeVestors offers actually coming in around 55% of ARV.
Moreover, since they're trying to make as much money as possible, HomeVestors may overestimate the cost of required repairs, so it's always a good idea to have a general understanding of the level of work your home may actually need.
HomeVestors' biggest profits often come from homes with cosmetic damage where the owner may believe a rehab will cost much more in headaches and money than may be the case.
Often this may not be a good deal for the seller, however there are situations when you may need or want to use HomeVestors, such as for the following reasons:


Last minute relocation
Need to cash out fast
Selling an inherited home
Can not afford repairs
Tried selling before with no offers
Bad mortgage terms
Divorce
Other difficulties


Overall, HomeVestors' main selling point is that they will put an offer in on any home, which may let a distressed property owner off the hook fast without having to repair, paint, stage, clean out, or deal with a prolonged real estate closing.
Another financial benefit of working HomeVestors is that there are no agent fees and other typical closing costs, which can save around 6-9% of the property value when compared to a traditional sale.
The HomeVestors Franchise
Many novice and experienced real estate investors buy into a HomeVestors Franchise hoping that their training and brand recognition can boost business.
As a franchisee you'll learn the flipping model that the company has based their business on. HomeVestors train investors on how to assess opportunities, make offers, and mitigate risk.
They also provide leads from their advertising campaigns in local markets.
Initial costs for joining, including franchise fee, can range from $53,000 - $400,000 depending on how large of an initial investment fund your chosen market demands.
While all HomeVestors franchises operate on the same principals, your experience can still vary depending on which office you're working with.
Customer Service
The company is headquartered in:
6500 Greenville Ave Ste 400
Dallas, TX 75206-1021
If you're curious about selling your home you can reach a national agent by phone at 866-394-5436, for other inquiries call 972-761-0046.
Each local franchise office will have their own contact info as well.
Customer Reviews & Complaints
On the whole, customer reviews for HomeVestors are mixed.
The general consensus is that the company does a good job of facilitating a quick home sale, but some customers stated they felt HomeVestors takes advantage of distressed homeowners by offering below market prices.
Many negative reviews describe a scenario where a HomeVestors investor convinces a homeowner to sell at a very low price, makes little to no repairs, then quickly flips the property at fair market value netting a quick profit.
On the other hand, some shrewd homeowners who understood the true costs of repairing their homes, and the added burdens of a traditional sale, reported having fair transactions with this HomeVestors.
To these sellers, a small loss was worth not having to deal with the nightmares of readying their homes for sale.
That being said, some reviewers are wary of a HomeVestors sales contract as it gives the company a lot of leeway to act as a middleman flipping your home. In some cases the buyers have dragged out closings until they lined up a next buyer.
Some customers reported same day double closings, where the HomeVestors buyer profits by selling your home immediately after already closing a sale at a higher price.
Soon after signing, other sellers discovered their homes listed on the market by the HomeVestors buyer. To their surprise, the price in the listing was much higher than what they were offered and agreed to in the contract.
There were even instances of HomeVestors buyers backing out deals because they couldn't sell the home immediately.
Online customer reviews pointed out the high cost of starting a HomeVestors Franchise.
The base cost and the ongoing fees for franchise owners adds up to a considerable amount of money. Some franchisees feel they are simply paying to use the brand, WeBuyUglyHouses.
Other customer complaints mentioned high-pressure sales tactics and receiving too much unsolicited advertisements from the company.
At the time of this writing HomeVestors has an A+ rating with the BBB. However, since the company has so many independent franchises, it may be best to research your local branch's reputation before contacting them.
Competitors and Alternatives
Currently there are many online wholesale real estate buyers. Some other companies include Opendoor, Offerpad, RedfinNow, and Zillow Offers.
FAQ
Does HomeVestors give a fair price?
A HomeVestors offer will be well below fair market price as it accounts for a wide profit margin for an investor taking on the risk of buying an as-is property in need of repairs.


Can you negotiate with HomeVestors?
You can negotiate with any buyer but keep that equation from above in mind as investors won't deviate too far from it.


What are the pros and cons of HomeVestors?
The main pro is a quick sale that allows you to walk away from a property without doing any work. The obvious downside is that you will be leaving money on the table by accepting a lower offer.


Is HomeVestors legitimate?
This is a real company with many franchises all over the United States.


The Bottom Line
When it comes to selling a home, sellers may be in a wide variety of different life situations.
It may not always be correct to say that one shouldn't accept a lower offer on their home without knowing the actual details of a person's finances and other personal circumstances.
That being said, before jumping on the first cash offer you receive, it's advisable to educate yourself on local market conditions. In some hot markets sellers can still experience rapid site unseen offers at a fair price.
If your home seems to be in disrepair, it may still be wise to get quotes on potential work needed, as it will give you a better idea of how realistic a seller's repairs estimate may be.
Armed with an accurate repair bid, a good idea of your home's fair market value, and local agent & closing costs, you'll be in a better position to make an educated decision on your best option.
If you have any experience with HomeVestors or their services, please leave your reviews below.
You may also be interested in
HomeVestors Customer Reviews